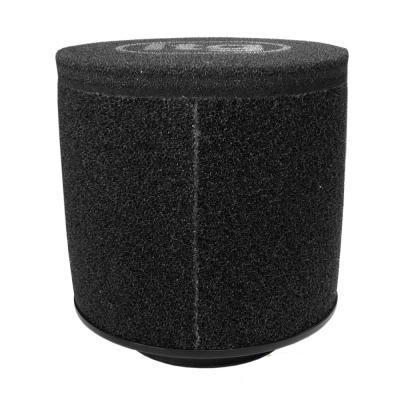 ITG Maxogen Air Filter JC60 with 102mm I.D. Rubber Neck
Regular price £81.60 £73.44 inc. VAT £61.20 excl. VAT
ITG Maxogen Air Filter JC60 Cylindrical
ITG JC60 & JC62 Maxogen Air Filters. These universal air filters have been developed by ITG to offer superior filtration. The JC60 and JC62 air filters are available in many varying sizes, please click on individual product pages for all available options.

ITG JC60 Maxogen Cylindrical foam air filter with spun aluminium neck. The JC60 range of ITG Air Filters are identified by the internal diameter of the aluminium spinning. The wall thickness of the spinning is 1.5mm. So for example, if you select a JC60 air filter with 60mm internal diameter (I.D.) it will have 63mm outside diameter (O.D.).

These filters are available with aluminium spinning sizes from 58mm up to 149mm. Please select your required spinning size from the drop down menu above before placing the item in your basket.
Take a look
You might also like