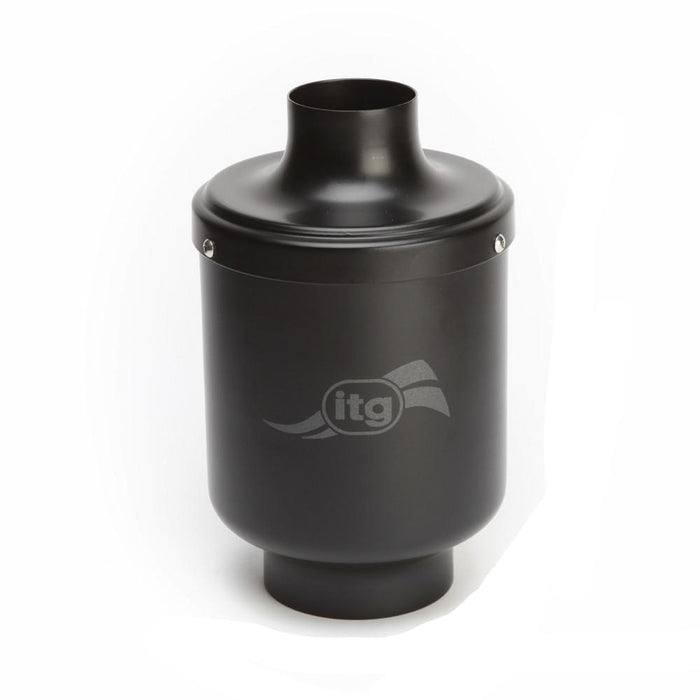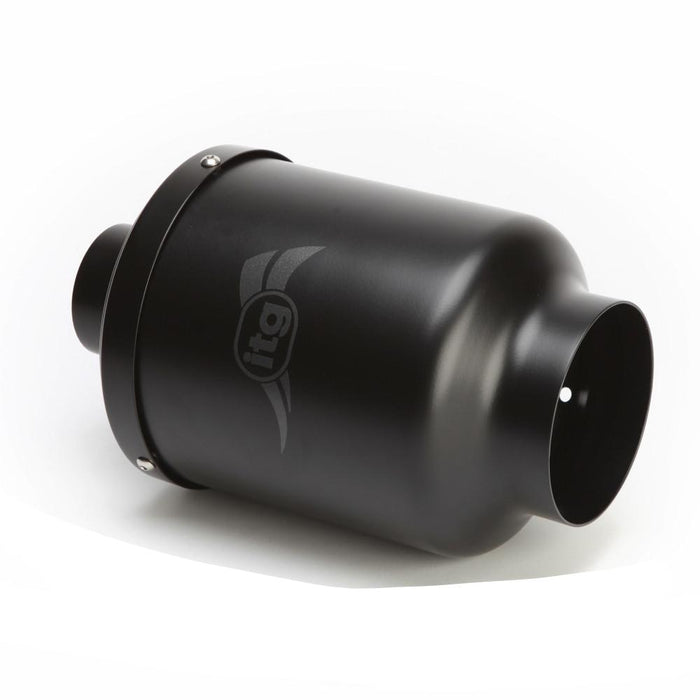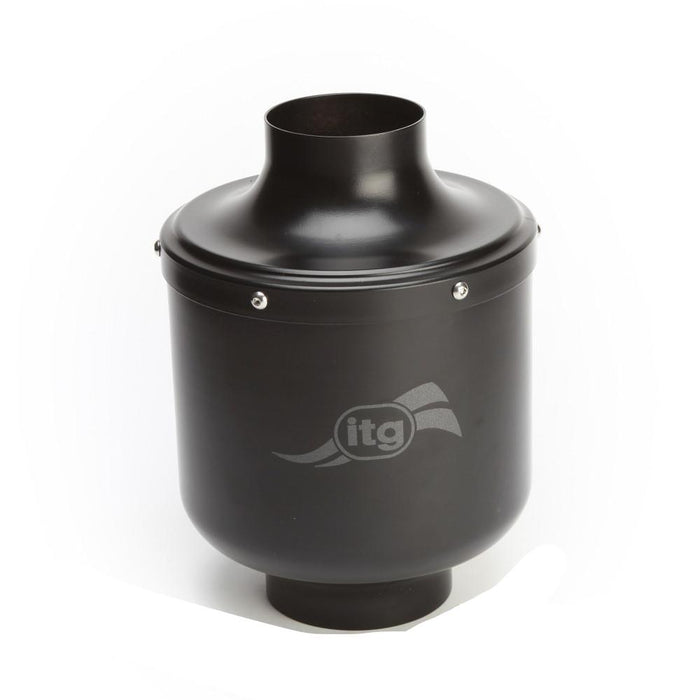 ITG Universal Aluminium Air Box STAB99 (Up To 300BHP)
£171.60 inc. VAT £143.00 excl. VAT
ITG Maxogen Air Box STAB99. ITG have been developing their range of Universal Air Boxes for over 20 years. These revolutionary kits enable cold, dense air to reach the fuel metering unit more efficiently and can, in some cases, deliver as much as 9% more effective peak power at the wheels. This STAB99 Air Box is good for engines up to 300BHP.

The STAB99 Air Box is supplied with a powder coated Black spun aluminium Air Box and ITG Maxogen filter inside. The patented design of the Air Box, which features a large radiused induction trumpet, increases airflow which recovers air pressure from air velocity, filling a plenum volume around the large surface area of the internal filter. The induction trumpet accepts 102mm I.D. hose.

Please click on the Technical Info tab above the product image to view a PDF of the dimensions of the STAB99 Air Box.

Available to suit various diameter hoses, please select your required size before placing the item in your basket.
Take a look
You might also like