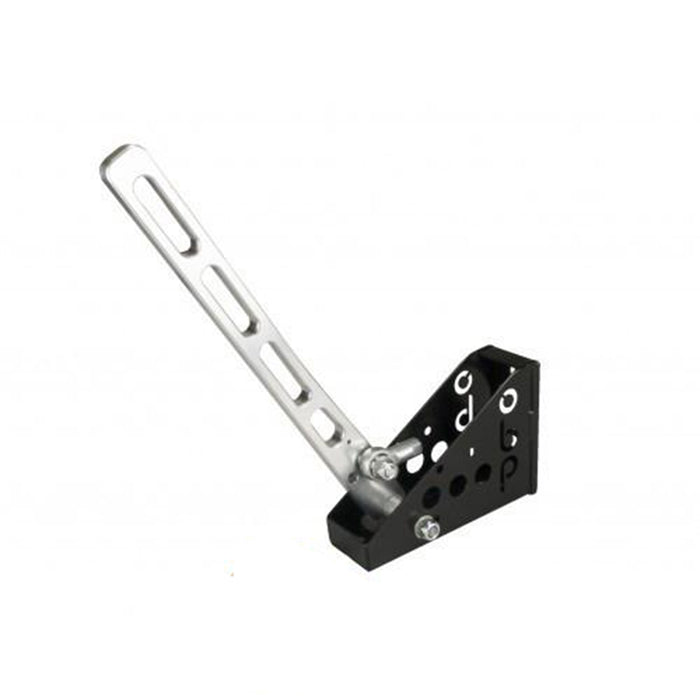 obp Motorsport - Victory Aluminium Billet Hydraulic Handbrake
£131.69 inc. VAT £109.74 excl. VAT
Victory Aluminium Billet Hydraulic Handbrake for Drifting and Rally.
Part No: OBPHBVIC01
Kit Contents: 300mm Long Handbrake Lever and Box with Clevis. No Master Cylinder.
Victory Handbrake Benefits:
Super light weight aluminium billet lever
Aircraft grade aluminium
Extremely strong
Pivot on oil impregnated bearings
Hi Quality ball joing connection
Looks amazing
Drifting and Rally driving requires extensive use of the handbrake, which can show weaknesses in standard cable type handbrakes. The hydraulic system eliminates the weaknesses as in the standard cable type handbrakes.
The hydraulic system connects into the brake line that runs to the rear calipers and requires a lot less force to completely lock both rear wheels when needed. A hydraulic handbrake is used by drivers to lock up or break loose the rear wheels when they want to Drift the car sideways or spin on the spot. Rally drivers regularly need to spin 180 degrees "on the spot" when they over shoot an intersection, or need to turn very hard left or right and there's not enough wheel lock to achieve this. The hydraulic handbrake is not used to stop the car.
Take a look
You might also like