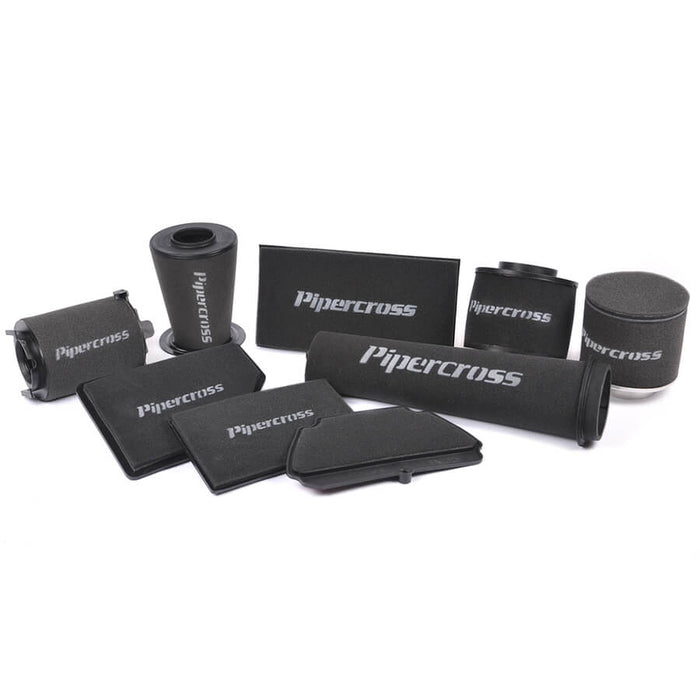 Pipercross Unique Performance Panel Filter - BMW M5 / M6
Regular price £82.00 £77.89 inc. VAT £64.91 excl. VAT
Pipercross Unique Performance Panel Filter for the BMW M5 and M6
The Pipercross Panel Filter adopts multi layered foam technology for that far greater filtration capacity compared to the stock filter. This allows the vehicle to perform and maintain it's peak power output, which is a drastic improvement on the thinly stretched restrictive air filter on the stock BMW M5 and M6.
Now with over 25 years of experience in the automotive tuning industry, the triple layer foam filter used throughout Pipercross' filters ensure your BMW M5 and M6 boasts an exceptional level of engine protection to give you that much needed peace of mind.
Panel Filter Key Features:
Far less restrictive than the original panel filter
Enhanced lifespan
Improved fuel economy
Improved power
Easy to clean
Applications:
BMW 5 Series (E60/E61) M5 5.0 V10 (2004-) model.
BMW 6 Series (F12/F13) M6 4.4 V8 (2012-) model.
Each Pipercross Panel Filter is manufactured in-house at Pipercross' state of the art facility in Northampton. View the Pipercross Panel Filter manufacturing process for yourself in the YouTube clip from Pipercross below:
Require Further Information?
Please contact the team at VUDU Performance for further details regarding the Pipercross Panel Filter for your BMW M5 or M6. Our team will be more than happy to discuss this panel filter with you along with the fitting and dyno testing options available.
Call or Email to discuss:
Tel: 01924 228042 | Email: sales@vuduperformance.com
Take a look
You might also like