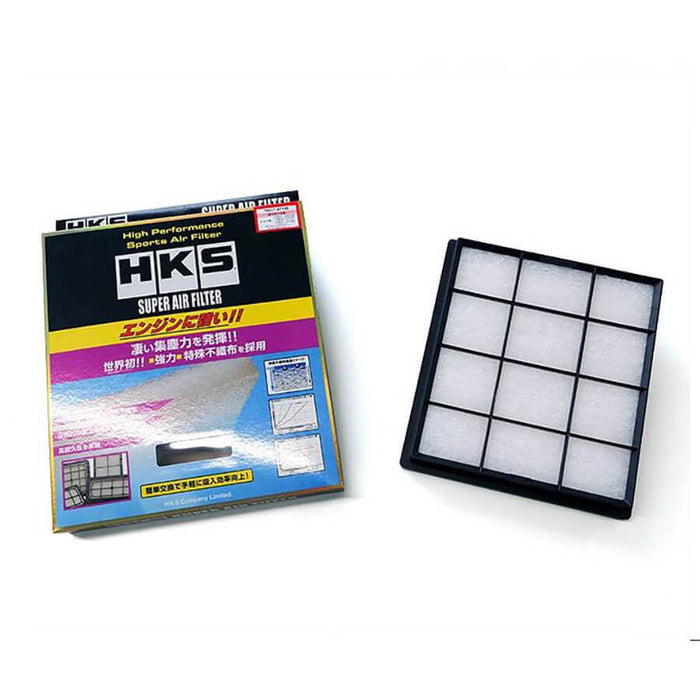 Toyota Yaris GR Super Air Filter - HKS
£37.80 inc. VAT £31.50 excl. VAT
Toyota Yaris GR Super Air Filter by HKS.
Improve the breathing capability of your Yaris GR with this Super Air Filter by HKS. Using this upgraded air filter on your Toyota Yaris GR will improve both the power and the response of the car. Its high dust collection capacity and low resistance are implemented at a high level. It is important to swap out the stock air filter that is made from paper for a high-performance air filter such as this one to ensure the longevity of your engine.
HKS Super Air Filter utilises the density gradient structure. This is where the density becomes higher with each level. This ensures that all sizes of dust and other particles are caught preventing any engine damage.
Key Features:
- Better filtration properties.
- Increased airflow.
- Low maintenance cost.
- Longer life span than stock filter.
PART NO: 70017-AT130
Require Fitting?
If you would like us to fit the HKS Super Air Fitler for the Toyota Yaris GR, then get in touch with a member of the team to arrange it for you. Our expert technicians will have no problem fitting it and will allow you to have peace of mind.
Contact us?
You can contact a member of our team using our Contact page.
Take a look
You might also like