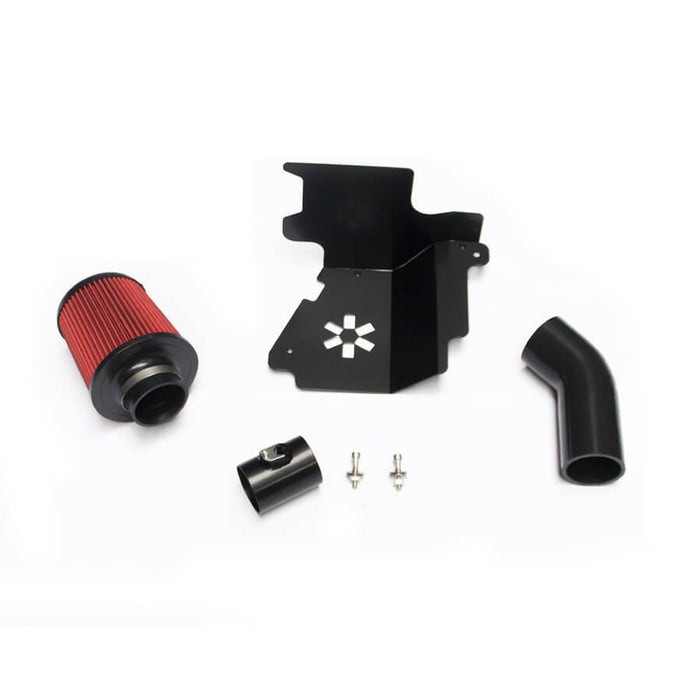 AIRTEC Motorsport Induction Kit - Ford Focus 1.0 EcoBoost Mk4
Regular price £231.47 £219.90 inc. VAT £183.25 excl. VAT
AIRTEC Motorsport Induction Kit For The Ford Focus 1.0 EcoBoost Mk4
**Please note discounts codes are not accepted on this AIRTEC product. Any orders placed using a discount code will be contacted to pay the difference.**
The AIRTEC Motorsport Induction Kit is a perfect addition to any standard or remapped Mk4 Ford Focus 1.0 EcoBoost, enhancing the induction sound and turbo noise on let off whilst providing the unique AIRTEC design to your EcoBoost engine bay.
Key Features:
Replaces the original plastic and restrictive airbox on the standard Focus.
Provides a more responsive and exciting driving experience.
Enhances the induction sound of the vehicle.
Free flowing AIRTEC Motorsport branded air filter.
CNC MAF sensor housing.
Powder coated alloy heat-shield to help reduce the heat soak.
Adds the unique AIRTEC style to your otherwise dull looking engine bay.
Easy to fit, takingless than 30 minutes to install
Airtec Induction Kit available with a Gloss Black, Race Red or Performance Blue silicone hose, please select the colour you require from the drop down list.
Need Further Details?
Please contact a member of the team at VUDU Performance for any additional information you require regarding the AIRTEC Motorsport Induction Kit for the Ford Focus 1.0 EcoBoost Mk4.
Call or Email to discuss:
T: 01924 228042 | E: sales@vuduperformance.com
Take a look
You might also like