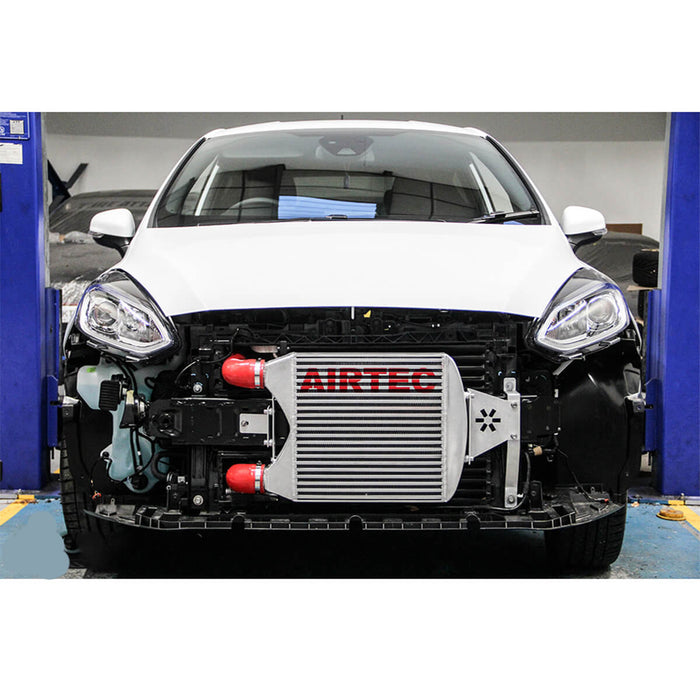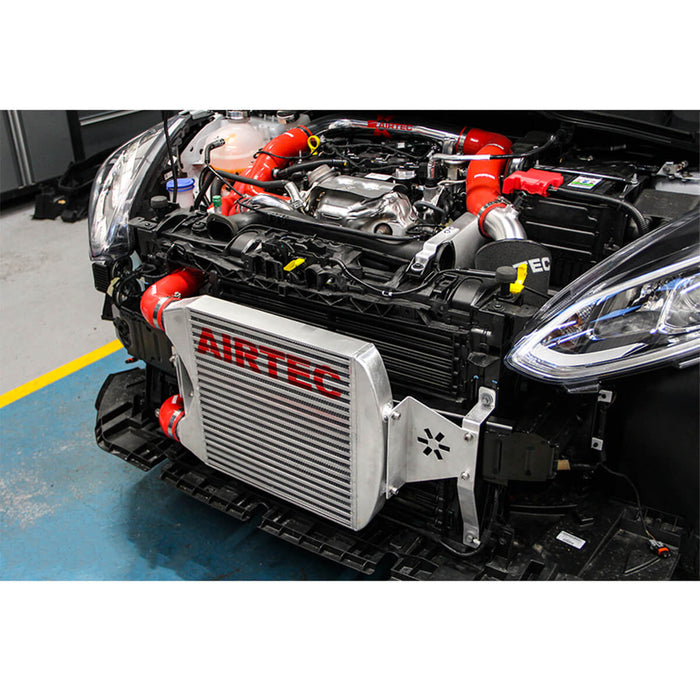 AIRTEC Motorsport Intercooler Upgrade - Ford Fiesta Mk8 1.0 ST-Line
£384.77 inc. VAT £320.64 excl. VAT
AIRTEC Motorsport Intercooler Upgrade for the Mk8 Ford Fiesta 1.0 EcoBoost
The Front Mount Intercooler is another MUST HAVE tuning upgrade for the Mk8 Ford Fiesta ST-Line from AIRTEC Motorsport.
Running from the left to the right of the end tanks, the AIRTEC intercooler provides a far shorter route for the charged air to pass through. As the Mk8 1.0 Fiesta has such a small turbo, the faster the charged air can pass through the intercooler, the far greater results will be shown.
AIRTEC Intercooler Key Details:
Twin Pass 60mm Intercooler Core
Full Fitting Guide & Pipe Work Included
No Cutting Bumper
No Further Modifications Required
Available in a Pro-Series Black Finish
AIRTEC Intercooler Dimensions:
60mm Intercooler Thickness
525mm Intercooler Width
378mm Intercooler Height
Front Mount Intercooler available in a Pro-Series Black or Natural Silver finish with a variety of silicone hose colour options and AIRTEC logos. Additional colours are available on request, please contact if the colour you require is not in the drop down list.
AIRTEC Motorsport Part No: ATINTFO41
Please note the intercooler upgrade does not currently fit the Mk8 Fiesta with adaptive cruise control.
Require a Fitting?
Fitting the Airtec Front Mount Intercooler will take around one hour to complete. Please contact the team of trained technicians at VUDU Performance for further details on fitting and dyno testing options for your Ford Fiesta Mk8 1.0 EcoBoost on our very own hub dyno.
Call or Email to discuss:
Tel: 01924 228042 | Email: sales@vuduperformance.com
Take a look
You might also like