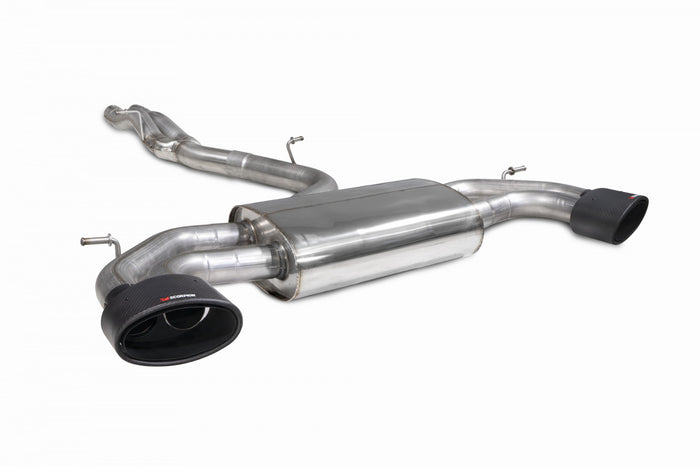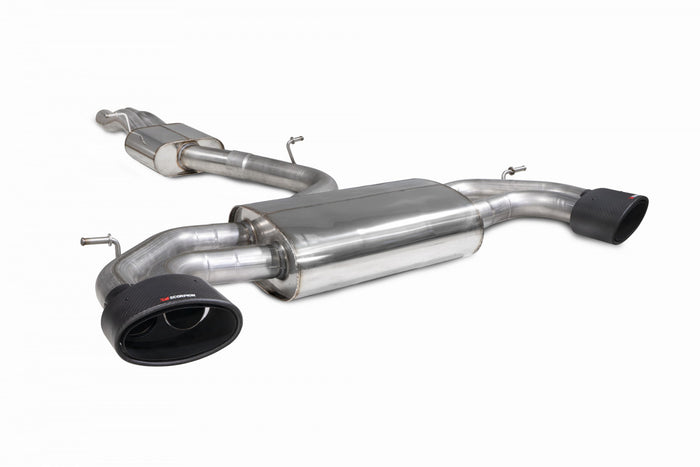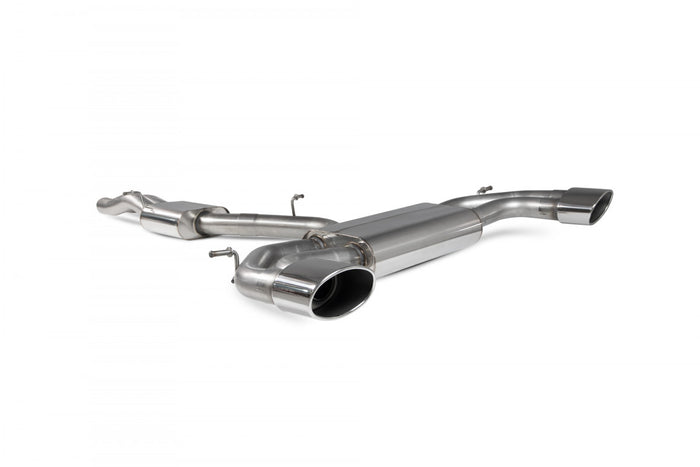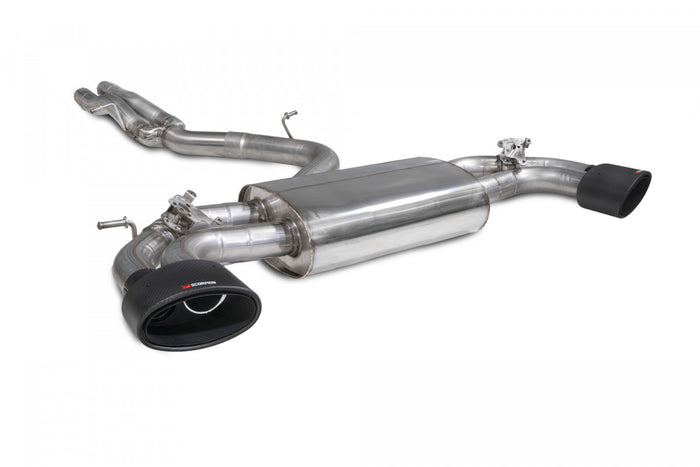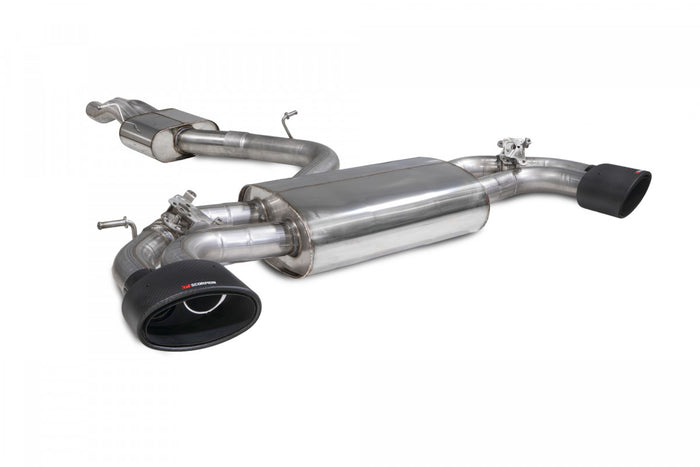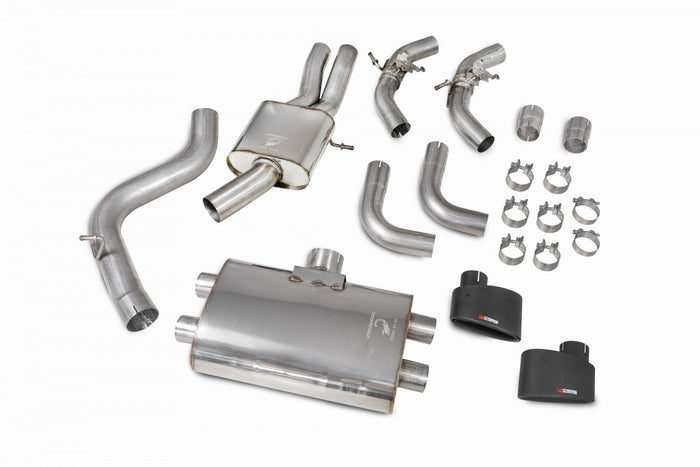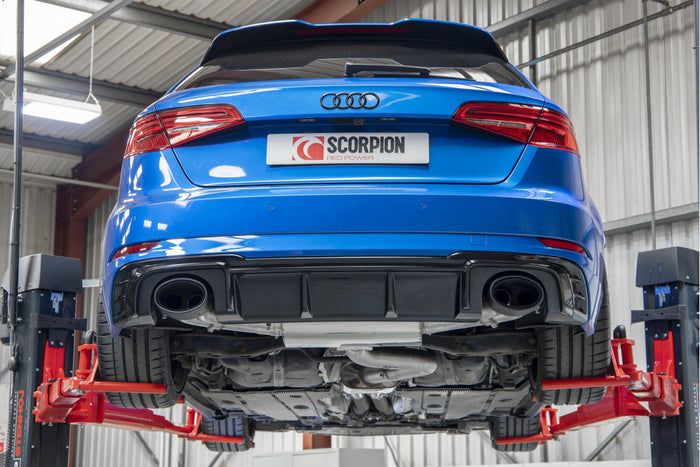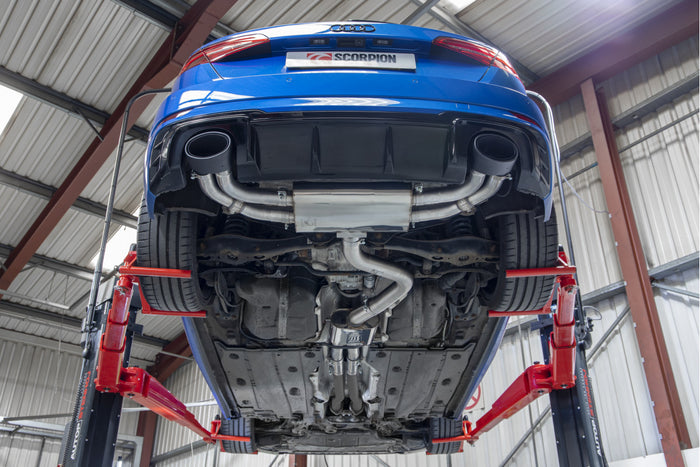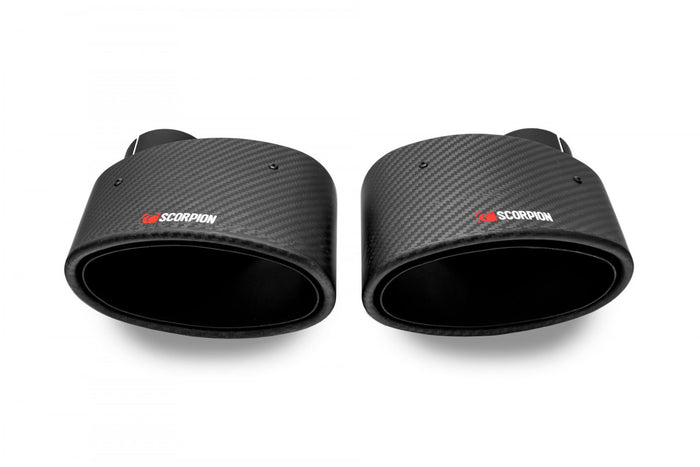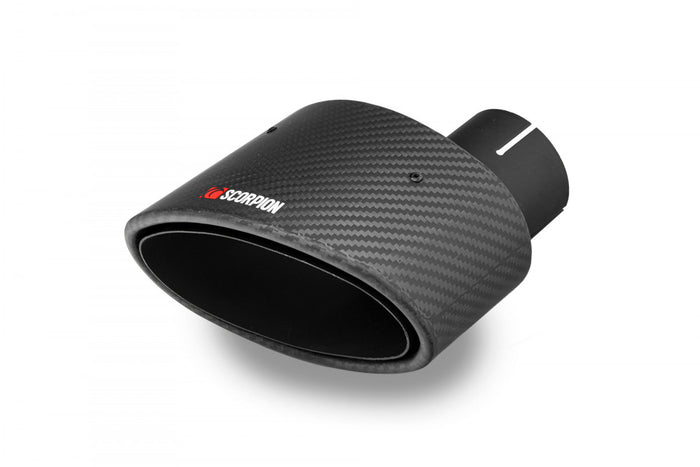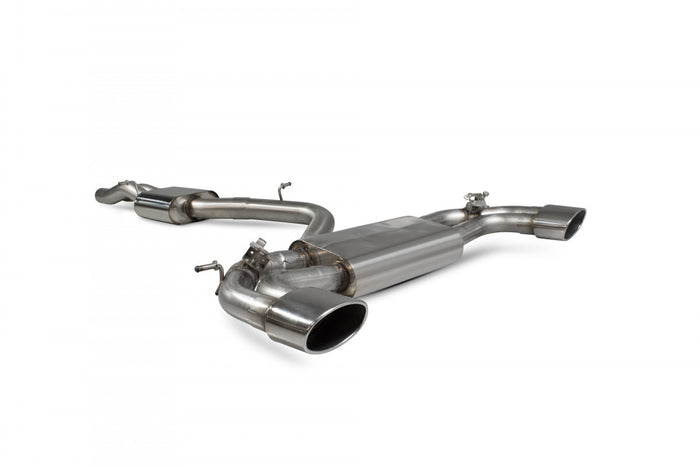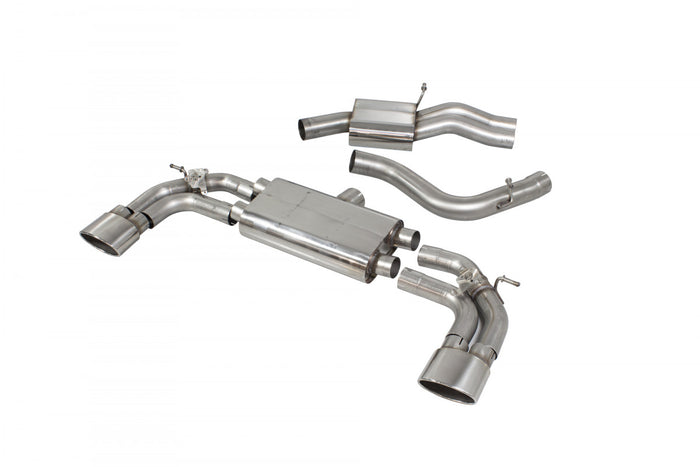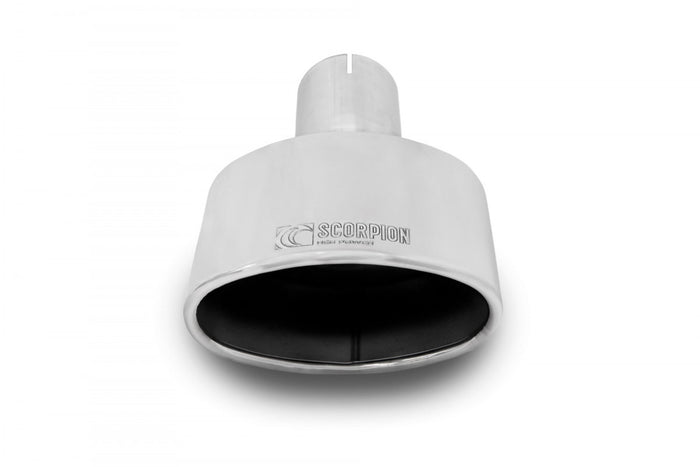 Audi RS3 8V Sportback 17-20 (Facelift) Non GPF Model 2017 - 2020 Cat/GPF-Back - Scorpion Exhausts
Regular price £1,359.76 £1,223.78 inc. VAT £1,019.82 excl. VAT
Type: Cat/GPF-Back
Fitment Years: 2017-2020
Fits To: OEM / Scorpion
Pipe Diameter: 80mm/3.15
Tailpipe Diameter: 170mm x 107mm
Black Ceramic Tailpipe: FALSE
OE Weight(KG): 25.3
Scorpion Weight(KG): 17

Notes:
If fitting with sports cat or decat downpipe we STRONGLY recommend the resonated system instead.

Scorpion Exhausts have been leading the way in stainless steel exhausts for decades. They offer a range of cat back exhausts and turbo back systems as well as decat down pipes and sports cats. With a keen focus on quality Scorpion Exhaust systems are manufactured to offer a stunning exhaust notes and perfect fitment. We are able to fit all of the exhausts that Scorpion offer in our bespoke built Wakefield based garage. Contact a member of our team for a fitting quote.
Take a look
You might also like