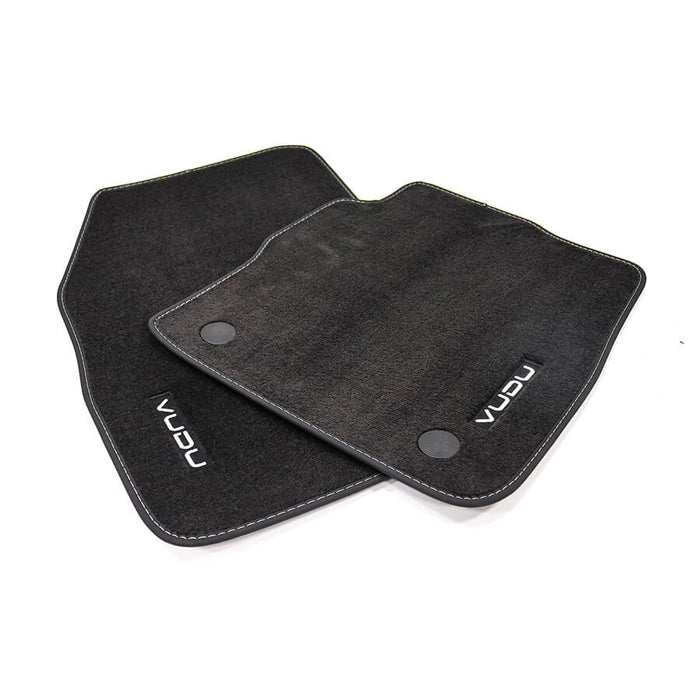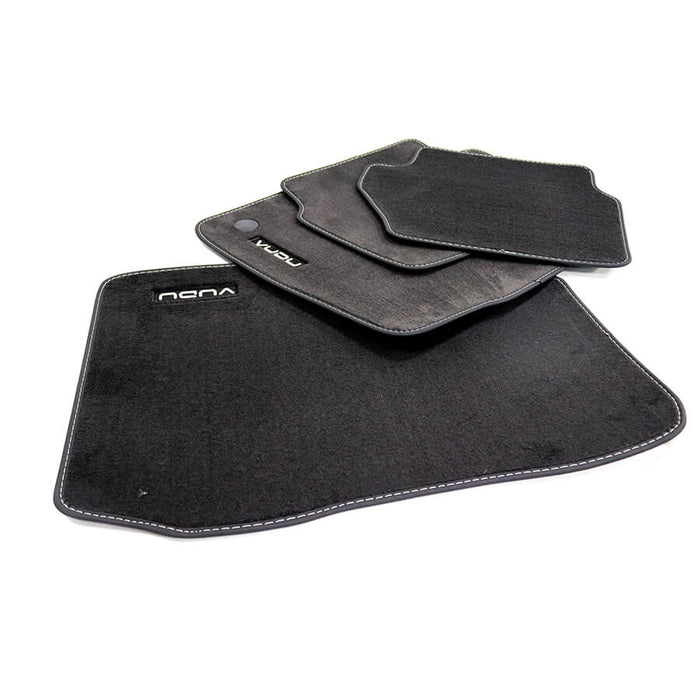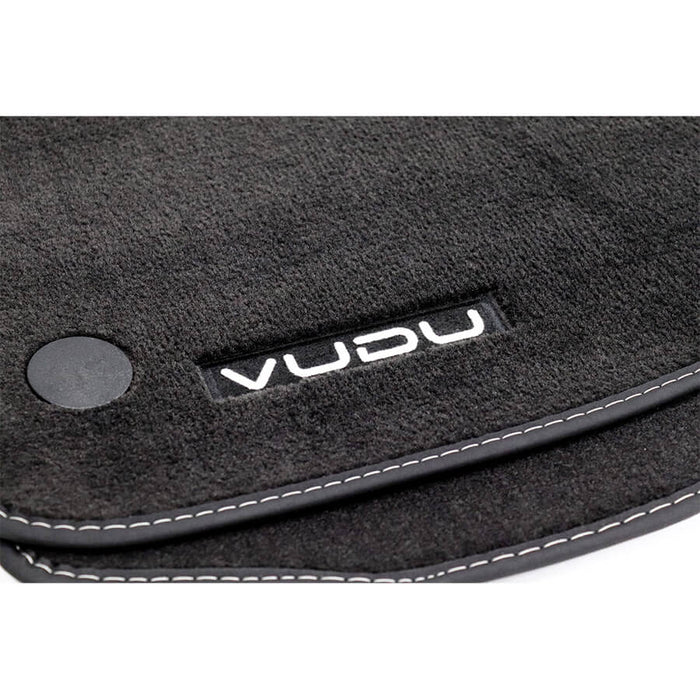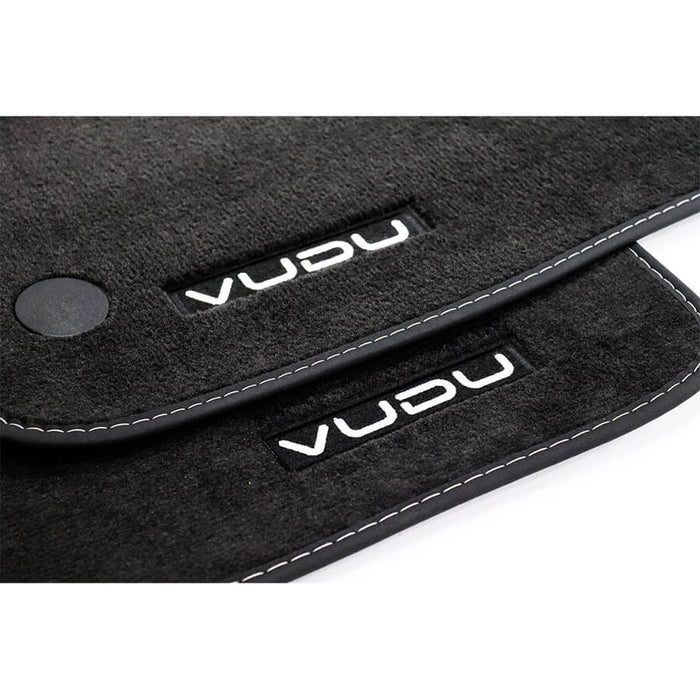 Ford Fiesta Mk7 Car Mats - VUDU Performance
Regular price £49.00 £41.65 inc. VAT £34.71 excl. VAT
Ford Fiesta Mk7 Car Mats From VUDU Performance
These Ford Fiesta Mats, brought to us by VUDU Performance, are the latest in a long line of styling car accessories available for the Mk7 Ford Fiesta. The complete VUDU range helps to enhance the style and performance, altering your Fiesta from that basic everyday road vehicle to an exciting hot hatchback!
These highest-quality fitted Ford Fiesta ST car mats with a logo from VUDU Performance are embroidered into both the driver's side and front passenger's floor mats to bring that signature VUDU touch of class to your footwell. Partner this with the VUDU Performance Dead Pedal to totally catch that VUDU blueprint.
We have tested these car floor mats on our own Mk7 model to ensure there is no room for wear and tear to give you the peace of mind that the quality you are purchasing is only to the signature high standards that VUDU Performance pride themselves on. This makes these Fiesta ST all-weather floor mats some of the finest car accessories you can purchase in today's Ford market.
VUDU Performance Floor Mat Fitment:
Please select whether you require the right-hand drive or left-hand drive Fiesta floor mats from the drop-down menu.
Own a Ford Focus ST or RS Mk3? You can find these all-weather floor mats for your car over on our Focus ST collection of products!
Key Feature List:
4 Floor Mats Included (2x Front and 2x Rear)
Front Mats Branded With The Signature VUDU Logo
Ford Floor Mats Fit Perfectly For An Easy Installation
Want to Learn More?
VUDU Performance has a dedicated team of professionals on hand to answer any questions you have regarding any of our VUDU Performance branded products. Please contact the team to discuss these Fiesta ST floor mats in further detail.
Contact us?
You can contact a member of our team using our Contact page.
Take a look
You might also like