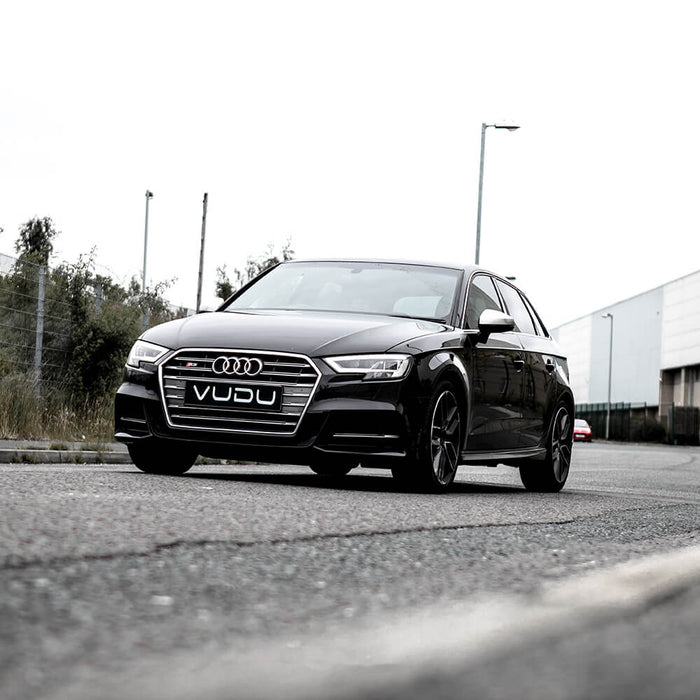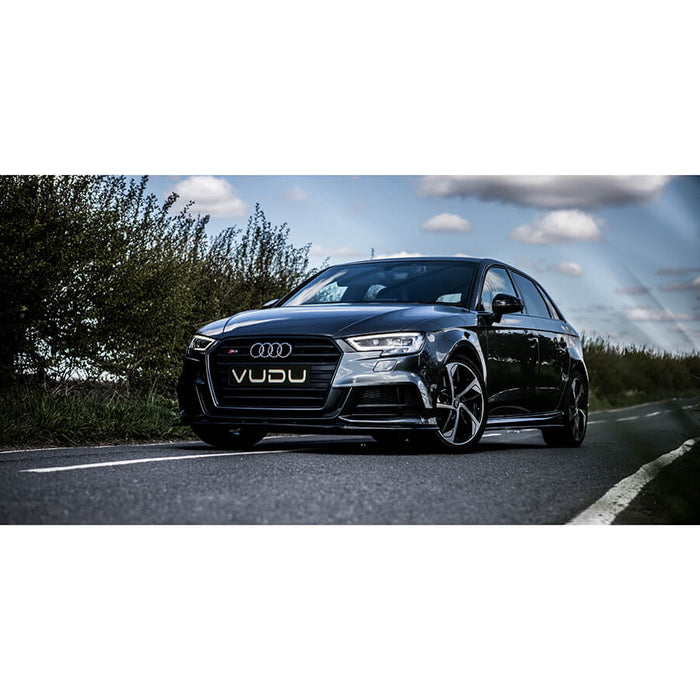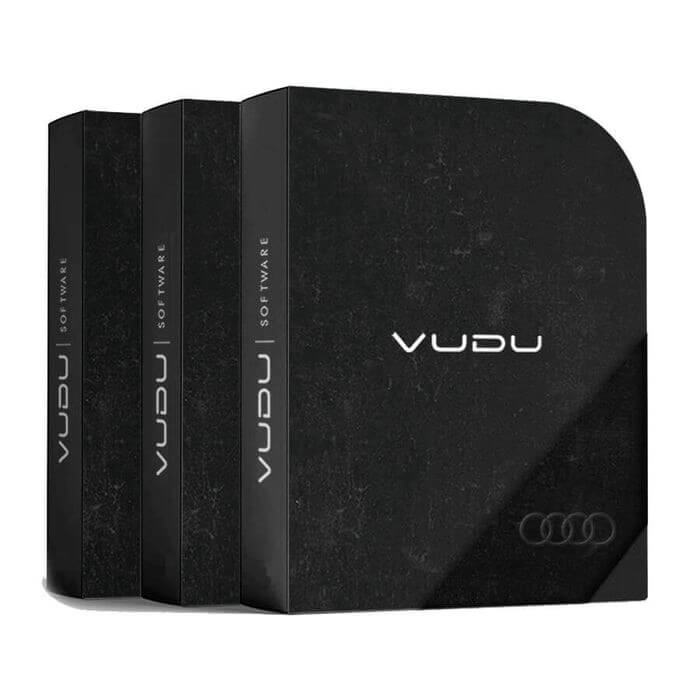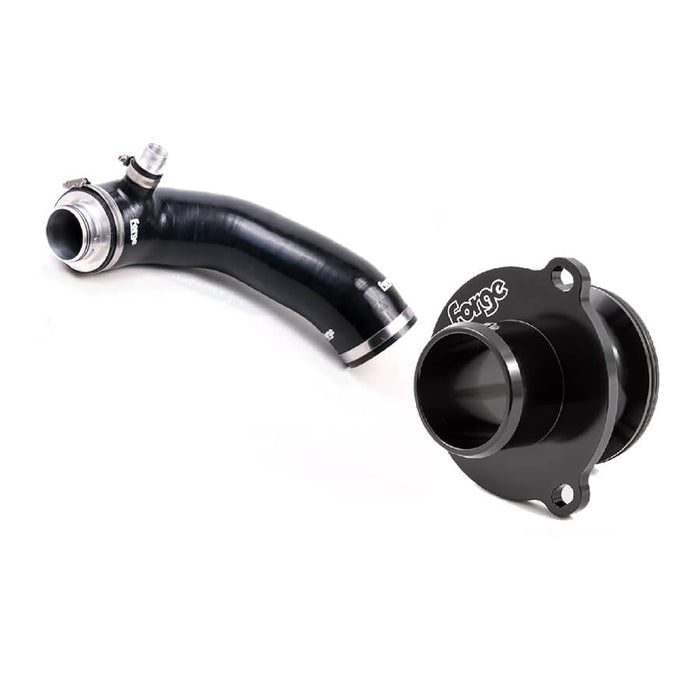 Audi S3 Stage 1 Remap Package - VUDU Performance
Regular price £399.00 £299.00 inc. VAT £249.17 excl. VAT
Audi S3 Stage 1 Remap Package from VUDU Performance
VUDU Performance has produced the goods once again with their stage 1 performance ECU software for the luxurious 2.0 TFSI Audi S3 8V model!
Working alongside VUDU Performance, we are proud to be able to offer a high-performance range of remapping software to a wide variety of vehicle markets. Our calibrations in the Audi tuning scene are no exception to this, with the VUDU Performance Stage 1 ECU software for the Audi S3 providing some of our best development work to date.
The team here at VUDU Performance strives to create the best ECU software package that provides peak gains, superior quality, enhanced fuel economy and great value for money. Our main goal is to help you reach new heights with your Audi S3 and we believe this software does just that.
All the VUDU Performance remap software has been calibrated on our very own hub dyno to give you the peace of mind that the quality you are purchasing offers not just peak performance gains but also safe and reliable results.
Although not essential on an automatic Stage 1 Audi S3 tuning build, It is highly recommended to have the DSG mapped at the same time as the ECU. This is to keep the car consistent and running smoothly as you move up through the gears with the increased amount of power.
Audi S3 Remap Stage 1 Figures:
| | | | |
| --- | --- | --- | --- |
| | Stock Audi S3 | Stage 1 Remap | Stage 1 Package |
| Power Figures | 295 BHP | 380 BHP | 390 BHP |
| Torque Figures | 280 ft/lb | 360 ft/lb | 360 ft/lb |
Dyno graph above shows Wheel Horse Power figures.
Please note all figures shown are from models running 99 RON fuel. We highly recommend using fuel quality such as Tesco 99 or Shell V-Power when running the VUDU Performance Software to allow you to get the best performance out of the vehicle.
Are these figures not enough for you? Take a look at our Audi S3 Stage 2 Remap Package!
Dyno Tune vs Tuning Tool Option
When purchasing your Audi S3 ECU Software through our website, you have the option to complete your purchase with the tuning tool or with the dyno-tune option.
By selecting the dyno-tune option, our technicians will flash the software onto your Audi S3 from our state-of-the-art workshop facility, located in Normanton, West Yorkshire. The price of this option includes before and after dyno runs, our technicians will then be able to go through the logs with you to show you the exact gains the vehicle has made. You are also welcome to take a paper copy of these logs home with you.
When we came to purchase our very own dyno cell, we opted for a wheel-hub dyno over a rolling road option as we found it generated the most accurate and reliable of results. This has allowed us to provide our customer base with performance figures that you can trust.
The VUDU Performance Remap Tuning Tool has been designed so that anyone, no matter their knowledge of the tuning world, can remap their Audi S3 model from the comfort of their own home. This is a great option for VUDU Performance tuning enthusiasts who live outside of the UK or a number of hours' drive outside of Yorkshire. It's never been easier to flash the software to your vehicle, as you will receive a step-by-step tuning guide to allow you to flash the S3 quickly and easily.
Please note you are unable to map the DSG through the use of the tuning tool.
The map-only option is a flash-and-dash alternative where we flash the software from our workshop facility without using the dyno.
Stage 1 Audi S3 Tuning Package
Although no additional hardware is required to run a stage 1 file, certain pieces of hardware will complement the software, allowing you to get the peak performance gains out of your Stage 1 Audi S3 build.
The hardware included in this tuning package has been hand-picked by our trained technicians. We have tested a number of different intake systems and muffler deletes but the hardware included in this package outperforms them all. There is absolutely nothing wrong with any different brand of intake systems if you already have them installed on the car, however you might not see the peak performance figures that we quote.
By selecting the Add Supporting Hardware option from the drop-down menu, you will be adding the following pieces of hardware to your order:
R600 Racingline Intake System
The Racingline R600 Intake System is our favourite intake kit for the MQB platform. Not only for its superior design qualities but also for its peak performance gains. The R600 is the perfect choice for any Audi S3 owners, from a stage 1 tuning build, all the way through to a Stage 3. This intake system is found in all our MQB platform tuning packages and the results of each of these packages speak for themselves.
Forge Inlet Hose
The Forge Inlet Hose is essentially a 3-inch wider inlet hose that allows the car to breathe more freely. This improves the airflow within the vehicle to create a higher level of efficiency and performance for your Audi S3. Like with the R600 Intake and Forge Muffler, this inlet hose is found in all our MQB tuning packages.
Forge Muffler Delete
The Forge Muffler Delete is a modification that enhances the sound of the turbo spool whilst making necessary improvements to the response times of your turbo. Compared to the old design this Forge Muffler Delete will eliminate any restrictions and delays, allowing you to improve the overall performance of the turbo. Like with the R600, this muffler delete is found in all our MQB platform tuning packages.
Audi S3 Stage 1 Remap Software Features:
Need To Learn More?
For more information about our Audi S3 Stage 1 Remap Package, make sure to please contact us via phone or email. Our team of Audi S3 tuning experts will be able to guide you in the correct direction and answer any questions that you have for us.
If you have selected the fitting option, please get in touch to find a suitable booking date.
Take a look
You might also like