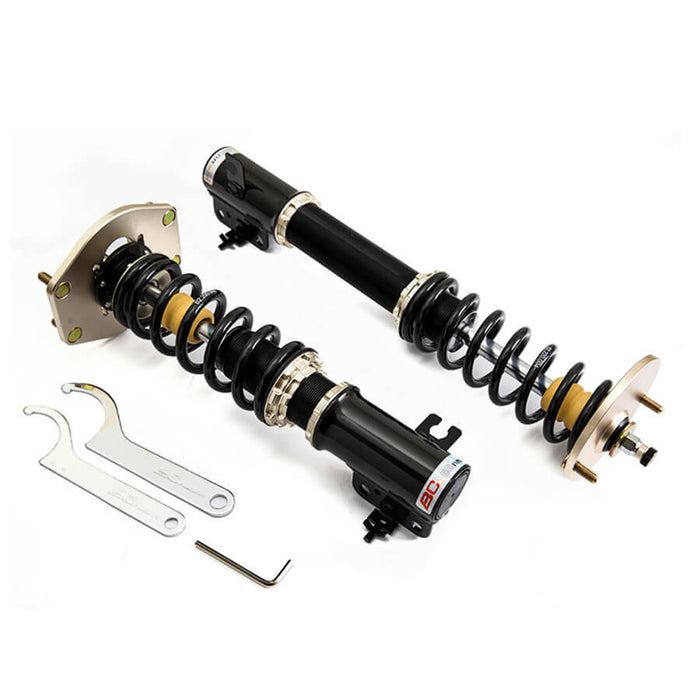 BC Coilovers BR Series - Ford Focus ST250 Mk3
£1,049.00 inc. VAT £874.17 excl. VAT
BC Coilovers from the BR Series designed for the Ford Focus ST250 Mk3
Introducing the latest addition to the BR Series range of coilovers through to us by BR Racing Suspension Systems!
This is the coilovers kit we recommend for the best balance of performance and comfort for the Mk3 Focus ST250. Designed from the factory to have the best overall compromise of spring rate, ride height range, top mount design and damping rate, BC Coilovers are at the forefront of suspension system technology. We strongly recommend this brand if you are thinking of going down the coilovers route.
The BR Series Coilovers are more than capable of dealing with fast road and track use, whilst also retains a high degree of ride civility which will allow the Focus ST to still be used for the longer family journeys where the ride can often become tiring.
Contact Us:
Please contact a member of the team via our Contact Us page at VUDU Performance to discuss the BC Coilovers for your Mk3 Focus ST in more detail, our team of expert Focus tuning experts will be more than happy to help with any information you may need.
We also have plenty of finance options should you need them, head over to our blog news section to see the options available to you or speak to one of our team members.