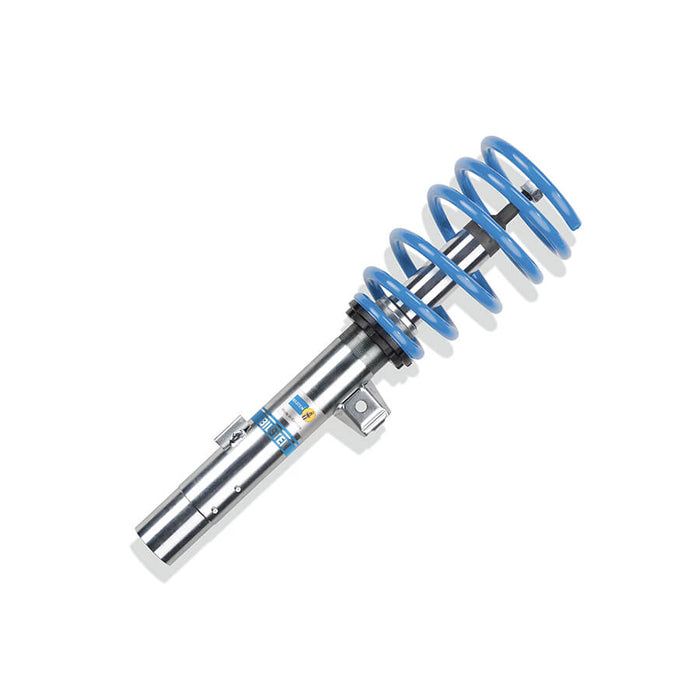 Bilstein B14 Coilover Kit - BMW M140i / M240i
£1,286.40 inc. VAT £1,072.00 excl. VAT
Bilstein B14 Coilover Kit for the BMW M140i and M240i
The height adjustable Bilstein Coilover Kit enhances the ride quality of your BMW M140i or M240i with fixed rate gas pressured damping. Optimised for every type of driving use from fast road driving to standard everyday use, the Bilstein Coilovers' surface coating provides long lasting protection against corrosion, thus providing you with high performance suspension coilovers for a number of years to come.
Key Features:
Mono-Tube Damper Technology
Surface Coated Coilovers Provide Long Lasting Protection
Designed for Every Type of Driving
Easy Height Adjustment
All Necessary Bump Stops Included
Manufactured in Germany, Bilstein boast a wealth of experience in the motorsport industry, producing a wide range of coilover suspension kits for a number of different make and models.
Learn more about the Bilstein B14 Coilover Kit in the YouTube clip from Bilstein below:
Require a Fitting?
Please contact the team at VUDU Performance for further details on fitting the B14 Coilover Suspension Kit onto your BMW M140i or M240i at our workshop in West Yorkshire.
Call or Email to discuss:
T: 01924 228042 | E: sales@vuduperformance.com