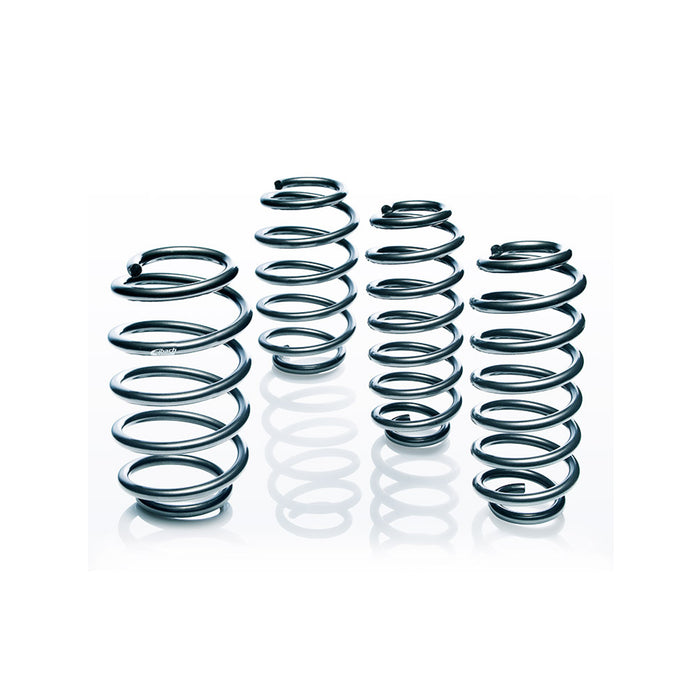 Eibach Pro 20mm Lowering Springs Kit - BMW M140i
Regular price £292.08 £262.87 inc. VAT £219.06 excl. VAT
Eibach Pro Kit 20mm Lowering Springs for the BMW M140i
The Eibach Pro Kit is the perfect choice to drastically improve your BMW M140i's handling performance and appearance. Lowering the M140i's centre of gravity reduces squat during acceleration, body roll in corners and excessive nosedive under braking, which in turn allows for a much improved handling performance
Offering the perfect finishing touch to a winning recipe for performance, the Eibach Pro Kit has been designed and tested by their very own suspension engineers and performance driving professionals to test the performance and durability of the lowering springs.
Providing the ultimate balance, the Eibach Lowering Springs are more than capable of taking your BMW M140i to a whole new level of driving experience.
Learn the Eibach Difference in the YouTube clip below:
Require a fitting?
Please contact the VUDU Performance team at our workshop in Normanton for further details on fitting the Eibach Pro Lowering Springs on your BMW M140i.
Call or Email to discuss:
T: 01924 228042 | E: sales@vuduperformance.com
Take a look
You might also like