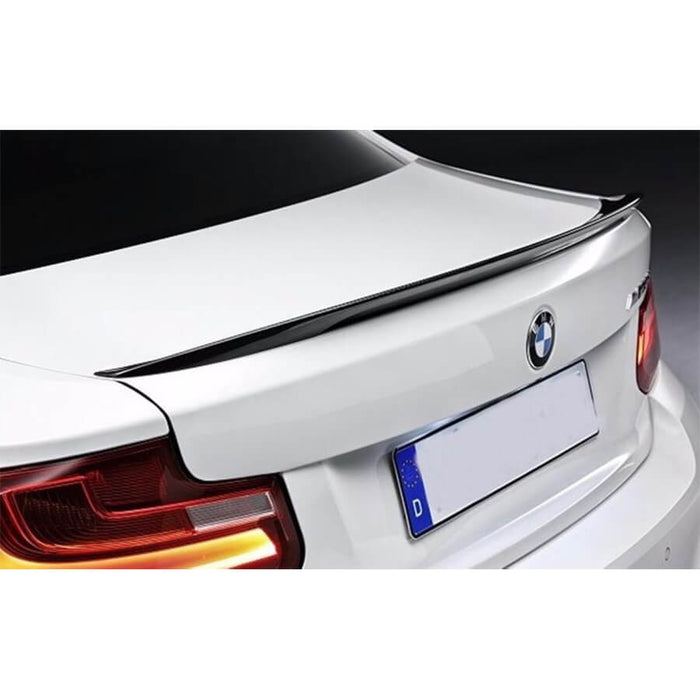 Carbon Speed Boot Spoiler - BMW F22 2 Series (2014-)
£156.00 inc. VAT £130.00 excl. VAT
Carbon Speed Carbon Fibre Boot Spoiler for the BMW F22 2 Series (2014-)
The range of styling products brought to us by Carbon Speed is constantly expanding, here we have their very own Boot Spoiler, manufactured from the finest carbon fibre material to bring a quality yet stylish looking design to your BMW 2 Series.
Every styling product produced by Carbon Speed is specifically designed to enhance the original style of the vehicle, taking the car visually to a whole new level.
Applications:
Require a Fitting?
Please contact the team at VUDU Performance should you require the Carbon Fibre Boot Spoiler fitting to your BMW 2 series model. Our team of expert technicians have had plenty of experience working on our own BMW development vehicles so will have no problem with this simple fitment.
Call or Email to discuss:
T: 01924 228042 | E: sales@vuduperformance.com
Take a look
You might also like