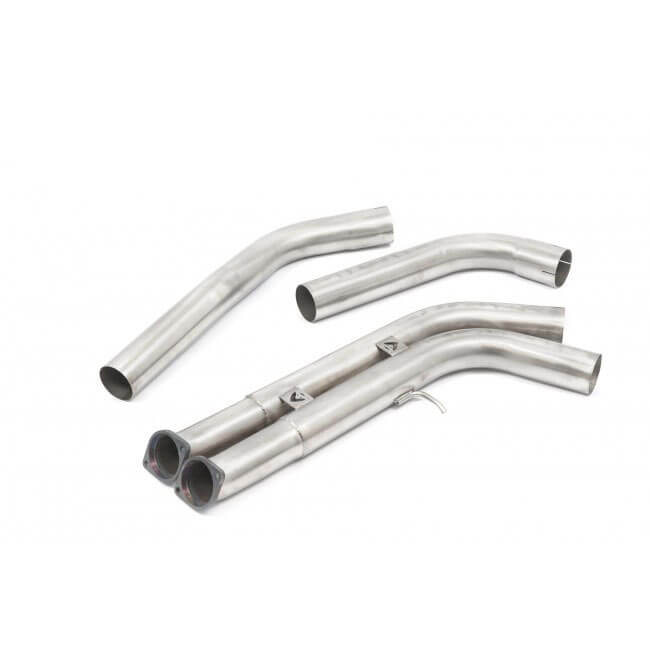 Cobra Sport - BMW M4 Secondary De-cat pipe
Regular price £486.30 £437.68 inc. VAT £364.73 excl. VAT
BMW M4 (F82) Secondary De-Cat Catalyst Bypass Performance Exhaust f
its to Cobra Sport Valved Cat Back Only (BM103)
Designed as upgrade to free up gas flow and increase the sound from the twin turbo 6 cylinder S55 engine. The Cobra sport secondary decat bypass system is a fantastic upgrade with out braking the bank.
Part no.
Application
This BMW M4 performance exhaust is made in 3"/76.2mm bore pipework and replaces the secondary catalyst (Cat Bypass).
EML lights may activate after removing the standard second O/E catalyst. An ECU Re-map is recommended to correct this problem and stabilise all power increases.
Requires 2 x BMW gasket - part number 18307851168 - all other relevant gaskets and fittings are supplied.
Take a look
You might also like