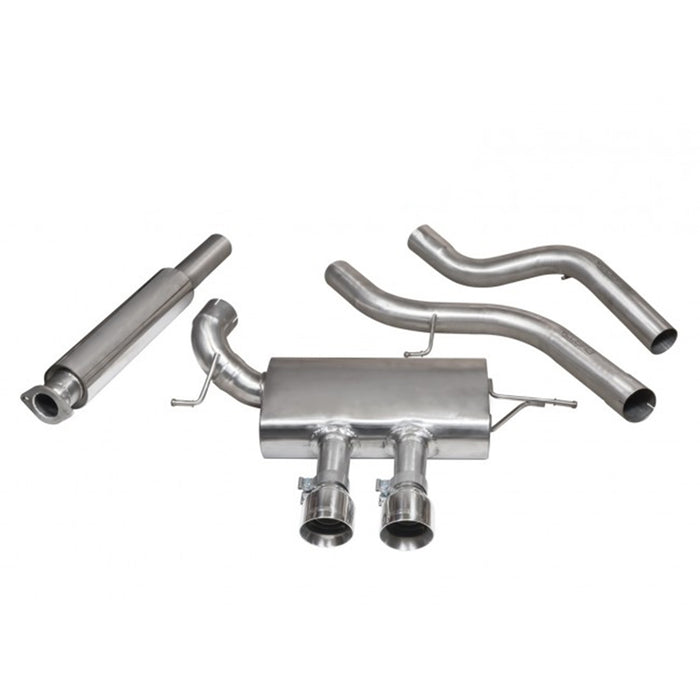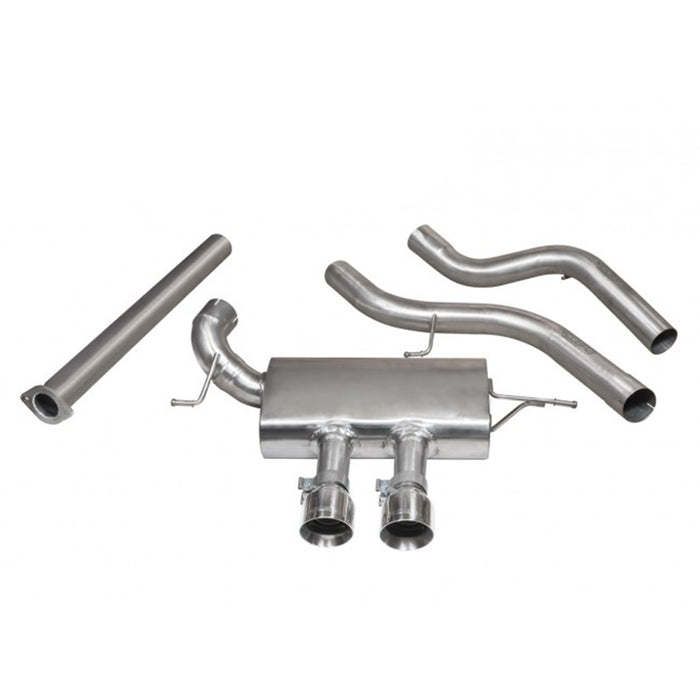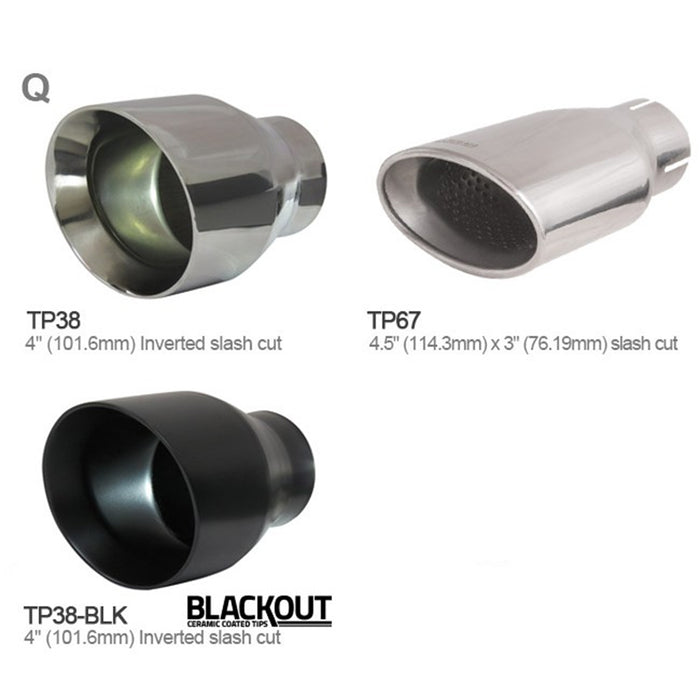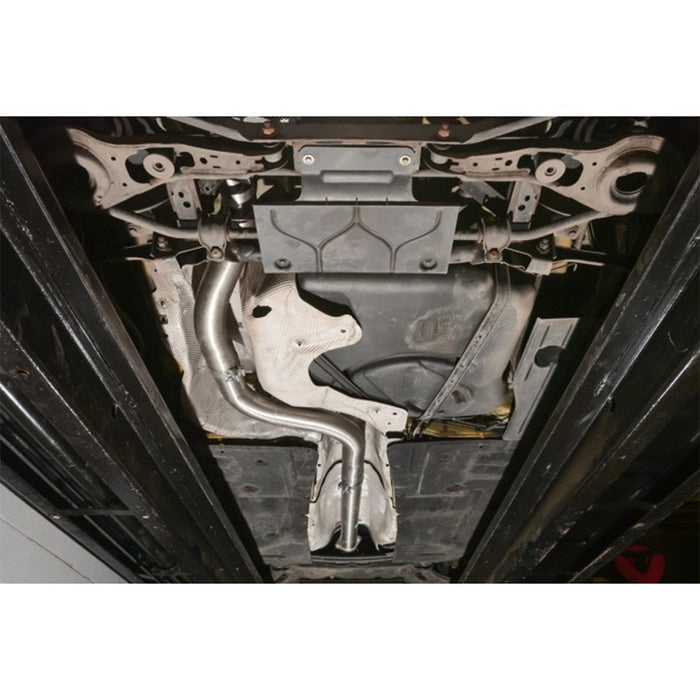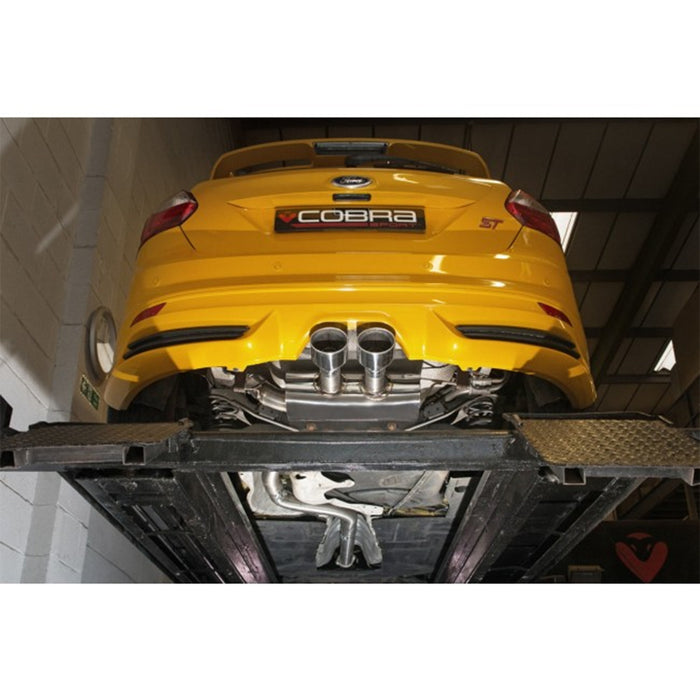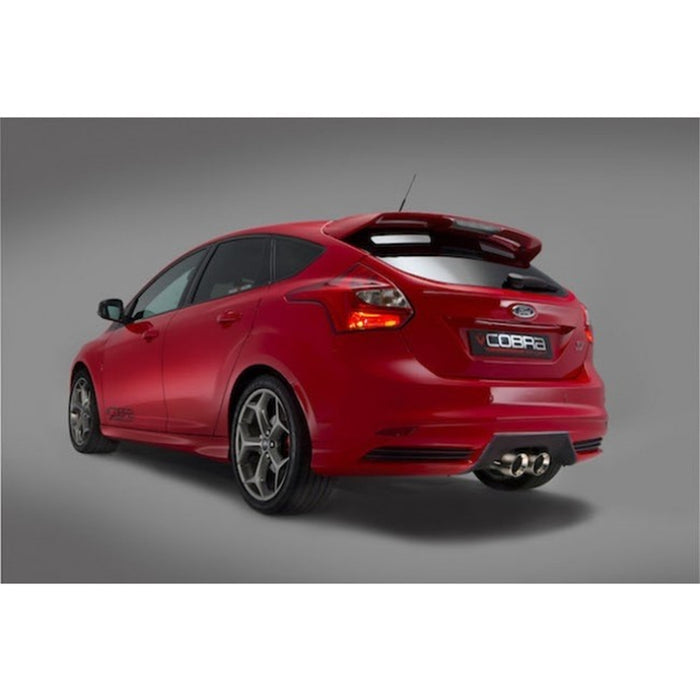 Cobra Sport Cat Back Exhaust - Ford Focus ST250 Mk3
Regular price £949.73 £854.76 inc. VAT £712.30 excl. VAT
Cat Back Exhaust System for the Focus ST250 Mk3 from Cobra Sport
Due to the huge success of the Mk3's predecessors, Cobra Sport have produced a wide range of performance enhancing exhaust systems for the Focus ST250 Mk3. The new exhaust systems are fully guaranteed to give you assurance of the high quality that Cobra Sport are globally known to possess.
The Cat Back Exhaust system enhances the sound and design of your Focus ST250 Mk3 with an improved exhaust tone and an impressive new rear view exhaust design.
The Focus ST250 Mk3 performance exhaust is manufactured to the finest quality by Cobra Sport in Sheffield. Constructed in 3" pipework, the Cat Back Exhaust fits from the catalytic converter section backwards replacing the centre and rear sections of your ST250 Mk3. The 3" pipework has been specially selected by Cobra Sport's development team to gain the ultimate power and sound results.
Coming with an exceptional weight advantage, the Cobra Sport Cat Back exhaust system is an incredible 22.5% lighter than the original manufacturer equipment.
Testing on the Cobra Sport Cat Back exhaust gave a healthy looking power increase with the torque increasing by 8.27% and bhp reaching 261.5.
The Focus ST MK3 Cat Back exhaust system has three tailpipe options, you can view these in the product images.
All relevant fittings and gaskets are supplied.
Cobra Sport have developed a Resonated and Non Resonated version of the Cat Back Exhaust system:
FD46 - Cat Back Exhaust (Non Resonated) The non-resonated Cat-Back exudes a sporty exhaust tone that generates a much louder exhaust system due to the exclusion of the centre silencer.
Example of the Non-Resonated Cat Back Exhaust System on the Focus ST:
FD45 - Cat Back Exhaust (Resonated) The resonated exhaust includes the centre silencer and therefore exudes a subtle yet sporty exhaust tone.
Example of the Resonated Cat Back Exhaust System on the Focus ST:
Please note your Cobra Sport exhaust system can take up to 4 weeks to arrive if the item is out of stock.
Require a fitting? Please contact us on the details below:
T: 01924 228042 | E: sales@vuduperformance.com
Take a look
You might also like