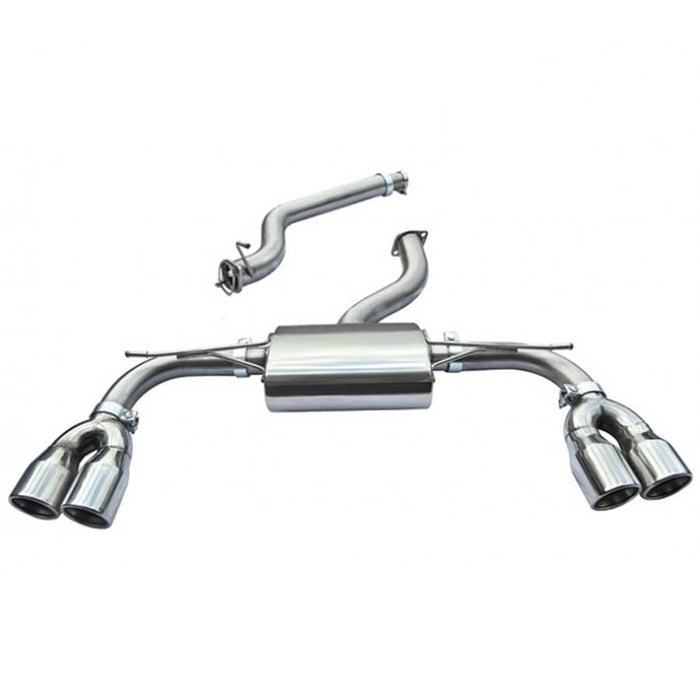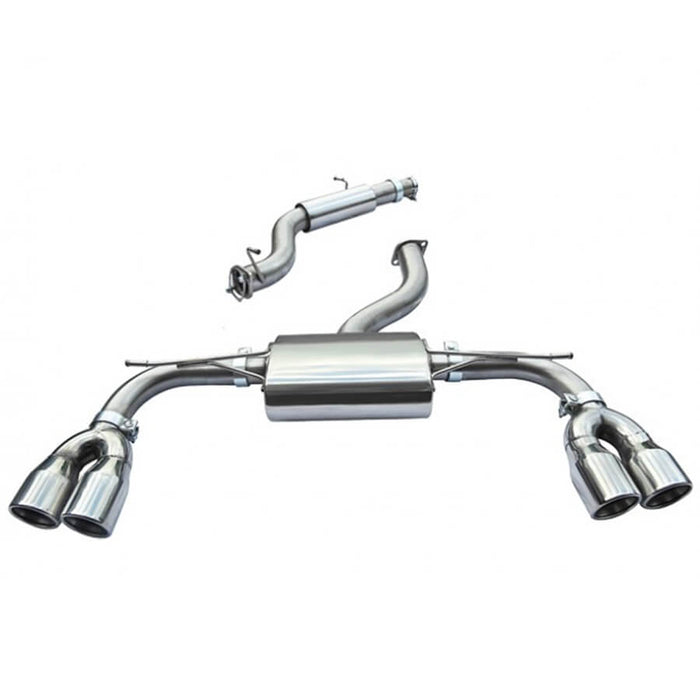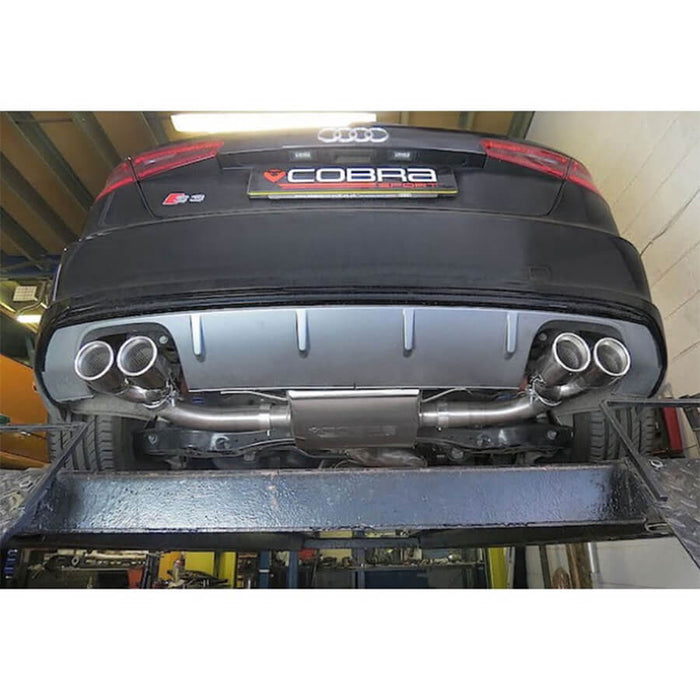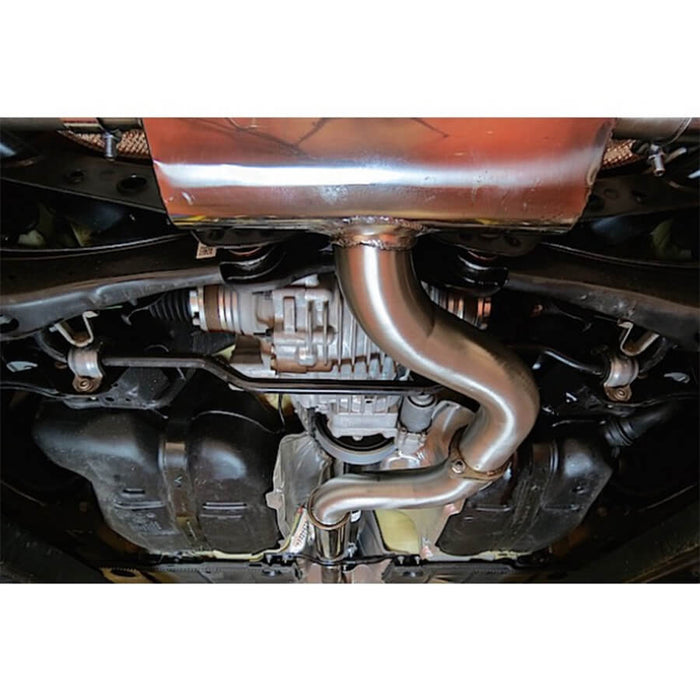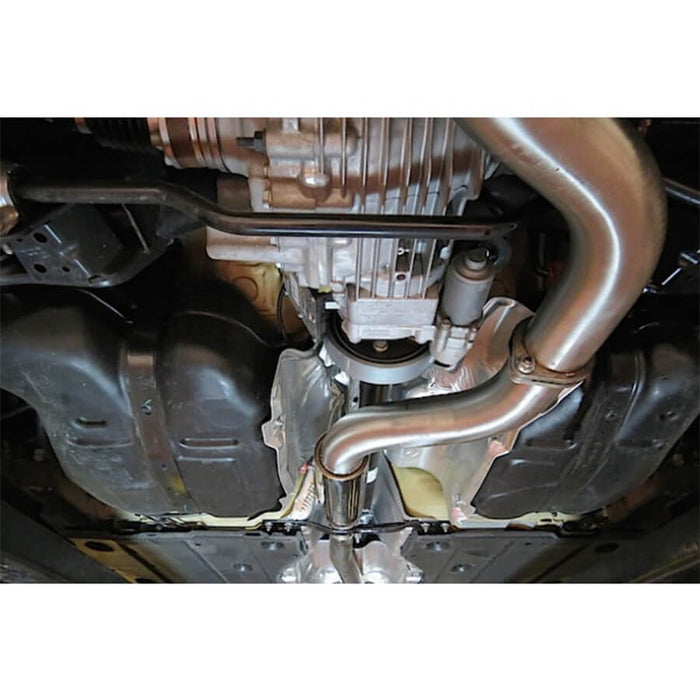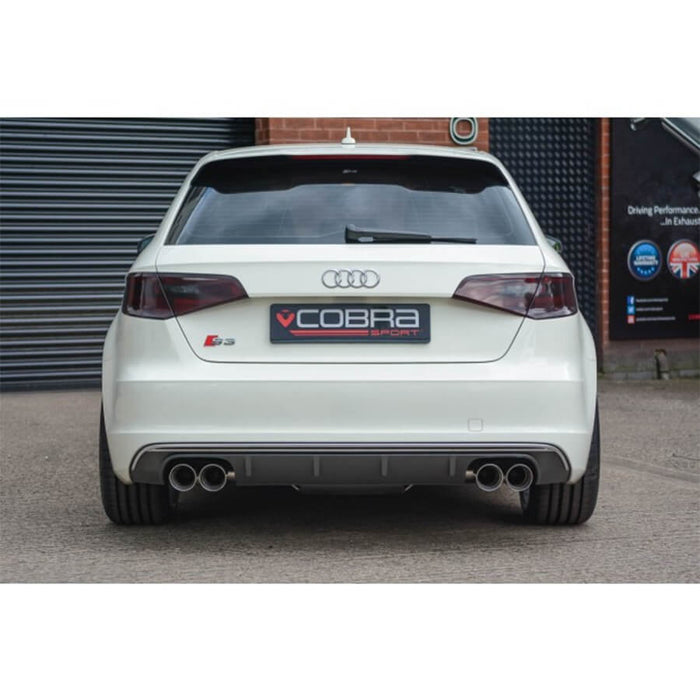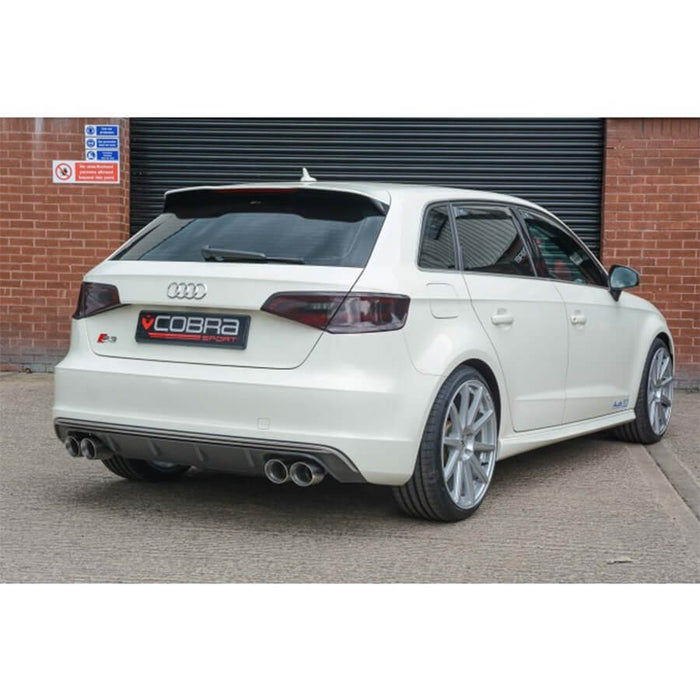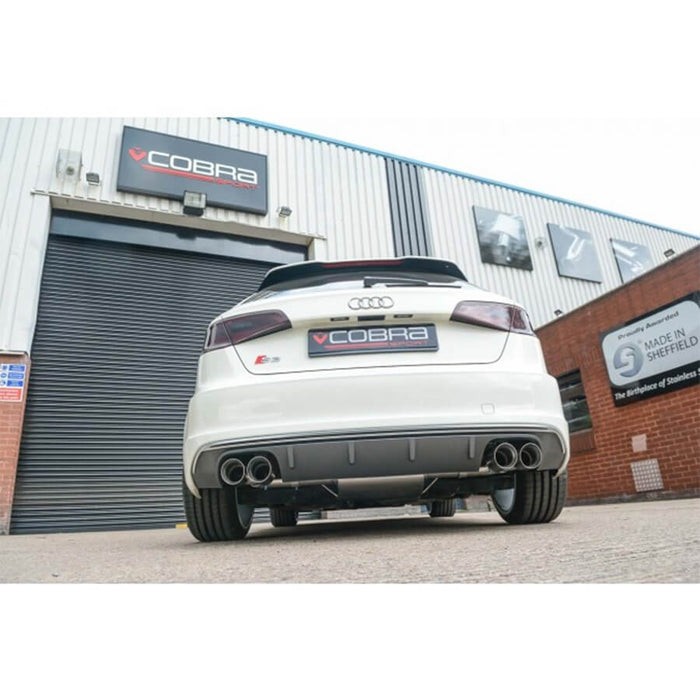 Cobra Sport Cat Back Exhaust System - Audi S3
Regular price £1,030.09 £824.08 inc. VAT £686.73 excl. VAT
Cobra Sport Cat Back Exhaust System for the Audi S3
The Audi S3 Cat Back Exhaust System is the latest addition in Cobra Sport's premium range of performance exhaust systems. Guaranteed to enhance the looks, sound and general driving performance of your Audi S3, the Cobra Cat Back Exhaust is a massive 30% lighter than the original system, weighing 8KG less.
Constructed in only the finest quality 3" stainless steel pipework, the Cobra Sport Cat Back fits from the catalytic converter backwards, replacing both the centre and rear sections. Each system is produced in-house by Cobra Sport themselves at their state of the art facility in Sheffield.
Cobra Sport Exhaust System available as a Resonated or Non Resonated Exhaust System with a variety of different tailpipe options to choose from. Please select the options you require from the drop down list when purchasing.
All relevant fittings are supplied.
Listen to the premium exhaust quality that the Cobra Sport Cat Back produces on the Audi S3 in the YouTube clip below:
*Video shows the Resonated Exhaust System
Require a Fitting?
VUDU Performance's team of highly skilled technicians are more than capable of fitting the Cobra Cat Back Exhaust onto your Audi S3. Please contact the team at VUDU Performance to book in for a fitting.
Call or Email to discuss:
Tel: 01924 228042 | Email: sales@vuduperformance.com
Take a look
You might also like