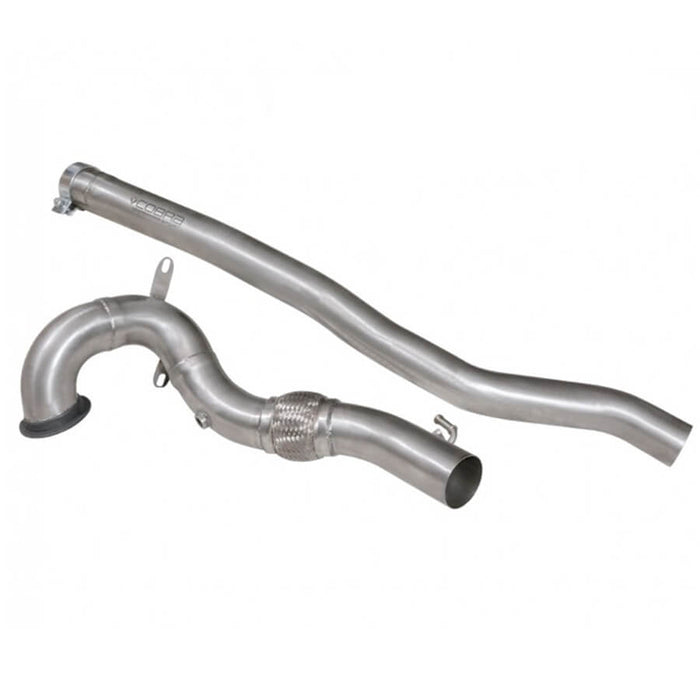 Cobra Sport Decat Front Pipe - Audi S3
Regular price £474.16 £426.74 inc. VAT £355.62 excl. VAT
Cobra Sport Decat Front Pipe for the Audi S3
This Audi S3 Performance Decat Exhaust from Cobra Sport is more than capable of enhancing the looks, sound and general drive quality to the usual high standards that Cobra Sport's technicians strive to achieve throughout their performance exhaust systems.
Connecting the turbo to the centre section, the Cobra Decat Front Pipe is constructed in only the highest of quality stainless steel material at Cobra's state of the art facility in Sheffield.
Cobra Sport Product Code: AU80
Audi S3 Model: 8V / 5 Door Sportback
Cobra Sport have produced a range of performance exhaust systems for the Audi S3 with the range designed to reduce weight, increase engine power and enhance the sound of your vehicle.
Learn more about a Cobra Sport Exhaust System in the YouTube clip below:
Require a Fitting?
Please contact the team at VUDU Performance for further details on fitting and dyno tesitng your Audi S3 with the Cobra Sport Decat fitted.
Call or Email to discuss:
Tel: 01924 228042 | Email: sales@vuduperformance.com
Please note this exhaust is designed for motorsport use only. You will not pass a UK emissions test or police road side check with this exhaust installed on the vehicle.
Take a look
You might also like