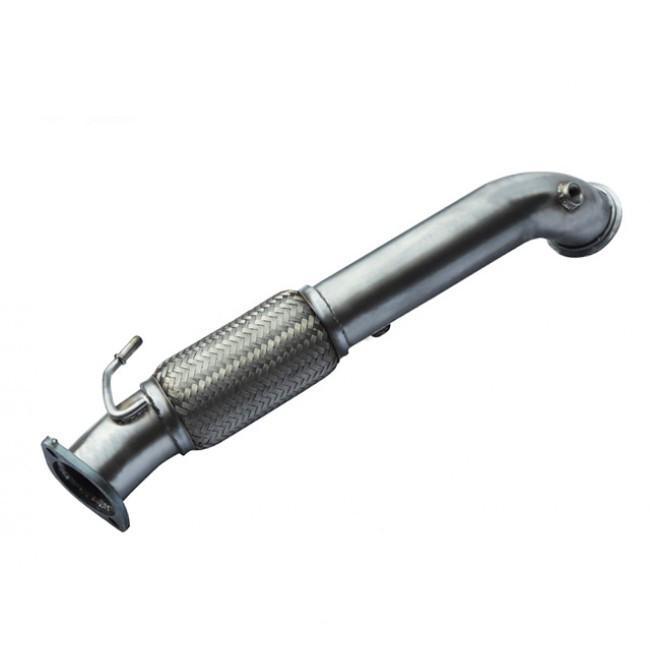 Cobra Sport Decat Front pipe - Ford Focus ST
Regular price £379.87 £341.88 inc. VAT £284.90 excl. VAT
FD43 | Cobra Sport De-Cat Front Pipe for the Focus ST250 Mk3
The Cobra sport De-Cat Front Pipe is fully assured to give you the greatest possible driving experience due to the real quality that Cobra Sport possesses.
Manufactured for the Focus ST250 Mk3, the De-Cat Front Pipe improves the general quality of your vehicle with added power figures and a vastly improved exhaust tone.
Constructed by Cobra Sport's expert's craftsmen in Sheffield, the De-Cat Front Pipe is made from the finest quality 3" pipework that fits from the turbo to the centre section. The 3" pipework has been specifically chosen by Cobra Sport's development team to gain the ultimate power and sound results.
All relevant fittings and gaskets are supplied. (except turbo gasket).
Please note the De-Cat sports exhaust is sold for motorsport and off-road use only. You will not be able to pass a UK MOT emissions test or police roadside check with the De-Cat Front Pipe.
Listen to the example of a Cobra Sport Exhaust for the Focus ST250 Mk3 below:
Require a fitting? Please contact us on the details below:
T: 01924 228042 | E: sales@vuduperformance.com
Please note this exhaust is designed for motorsport use only. You will not pass a UK emissions test or police road side check with this exhaust installed on the vehicle.
Take a look
You might also like