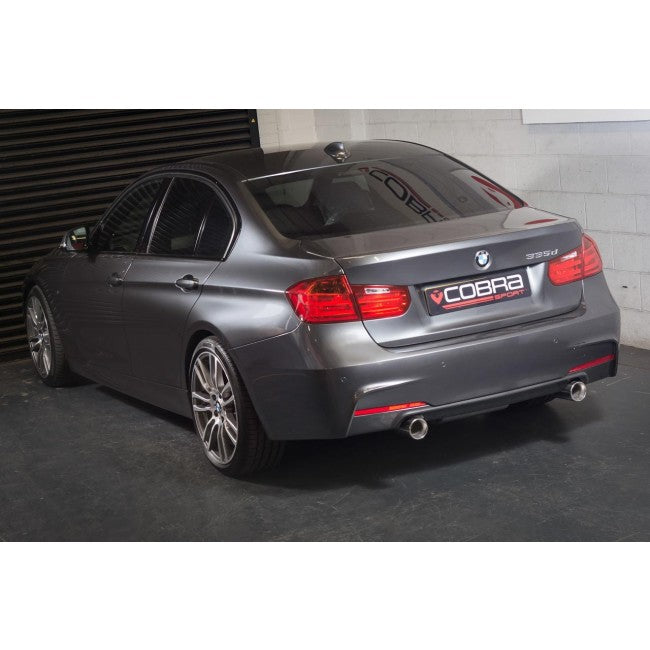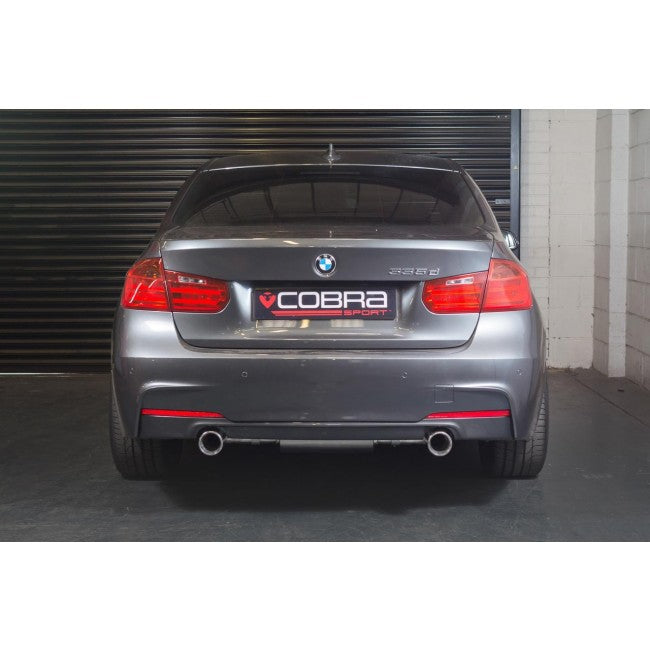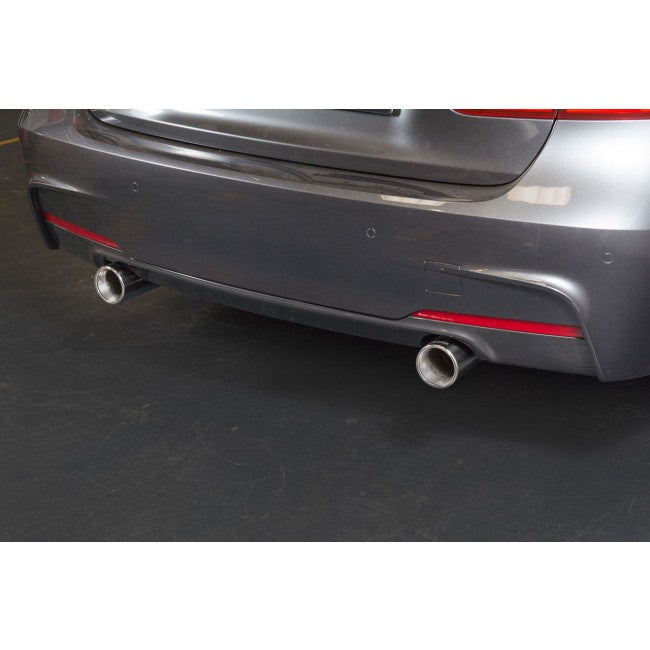 Cobra Sport Dual Exit Rear Exhaust - BMW F32 435D
Regular price £691.56 £553.25 inc. VAT £461.04 excl. VAT
Part number: BM89
BMW 435D Performance Exhaust.

Fits: F32 M-Sport Coupe models (additional dual exit panel required).

BMW 435D to 440i Style Exhaust Conversion.
Cobra Sport performance exhausts enhance the sound, looks and quality of your vehicle giving you the ultimate driving experience. Our sports exhausts range is fully guaranteed to give you assurance of our quality.
This BMW 435D performance exhaust is made in 3"/76.2mm pipework and fits from the centre section backwards replacing the standard rear section with dual exit tailpipes.
This performance exhaust is designed to fit 435D vehicles with the M-Sport bodykit with the addition of the interchangeable dual exit 440i M-Sport lower rear panel which is available separately from your local BMW dealer Part No. - B51.12.8.054.564).
All relevant fittings and gaskets are supplied.
Note - The original pipework will have to be cut to enable this exhaust to fit the vehicle.
COBRA SPORT REVIEW
For those seeking to achieve the more aggressive and sporty look of the 440i to the rear end of their 435D, Cobra Sport now offer a dual exit cosmetic exhaust upgrade which makes a bold statement.
This exhaust system has been designed to fit neatly with the M-Sport rear bumper into which the 440i M-Sport dual exit lower rear panel (available separately) easily clips into place completely replacing the existing single side exit 435D lower rear panel. Once fitted, the new Cobra Sport 435D exhaust system and replacement 440i lower rear body panel look entirely at home on the car and gives the 435D a much sportier edge with the dual exit exhaust tailpipes.
Matt Thomas, Cobra Sport's Sales Manager says "We've seen a growing trend of people wanting to achieve the look of the more recognisable 440i's dual exit exhaust on the more economical diesel model, our dual exit exhaust conversion allows them to achieve the look with this fantastic cosmetic upgrade".
The new dual exit exhaust for the 435D is finished with a choice of round 3.5" (88.9mm) highly polished T304 stainless steel tailpipes which further enhance the appearance the car and perfectly match the styling of the popular BMW M-Sport models.
Take a look
You might also like