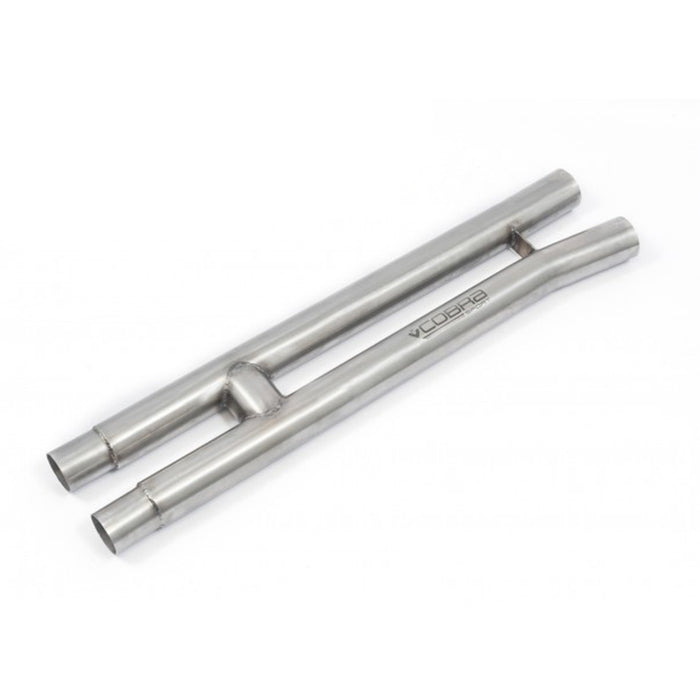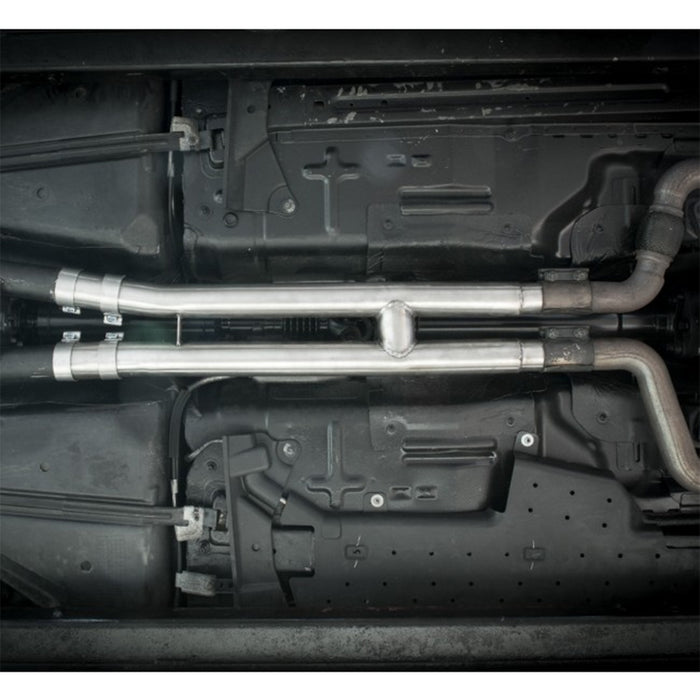 Cobra Sport H-Pipe - Ford Mustang 5.0 V8 GT
Regular price £422.87 £338.29 inc. VAT £281.91 excl. VAT
FD75 | Cobra Sport H-Pipe For The Ford Mustang
Here we have the Cobra Sport H-Pipe Performance Exhaust for the 5.0 V8 GT Ford Mustang.
Constructed in Cobra Sport's high quality mandrel bent 2.5" stainless steel pipework, the H-Pipe replaces the centre silencer section for optimum flow through the exhaust system. Cobra Sport's advanced manufacturing techniques and superior TIG welding procedures produces a superlative finish on the H-Pipe.
The H-Pipe adds a deep rumble to the exhaust tone that emits a highly aggressive tone at comfortable cruising speeds. You can view Cobra Sport's Sound Test Results below:
Engine at Idle: 77.6dB (+6.5%) - Static 4,000rpm test: 89.2dB (+10%)
You will have no problem passing a UK MOT emissions test or a police road side check with this H-Pipe.
Cobra Sport have enhanced the looks, sound and quality of a variety of vehicles for a number of years to take your driving experience to a whole new level.
All relevant fittings and gaskets are supplied.
Listen to Cobra Sport's H-Pipe on the Ford Mustang GT below:
Please note your Cobra Sport exhaust system can take up to 4 weeks to arrive if the item is out of stock.
Require a fitting? Please contact us on the following details:
T: 01924 228042 | E: sales@vuduperformance.com
Take a look
You might also like