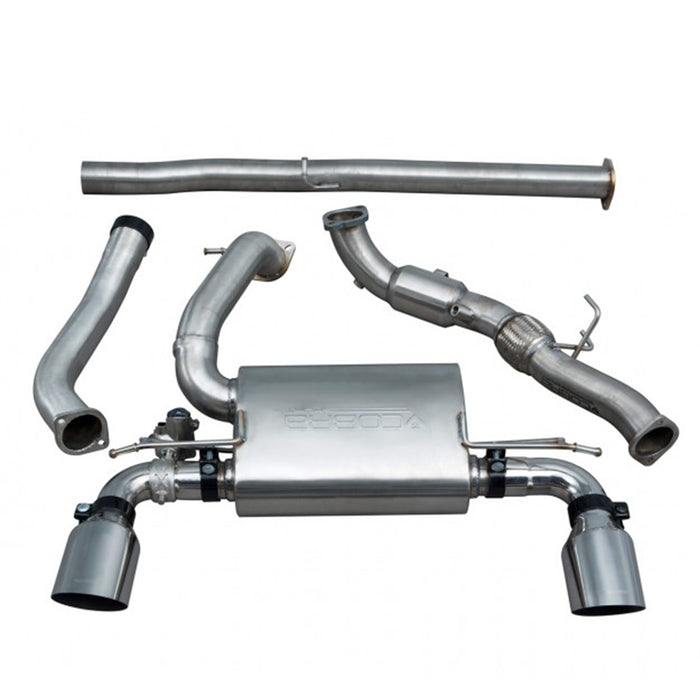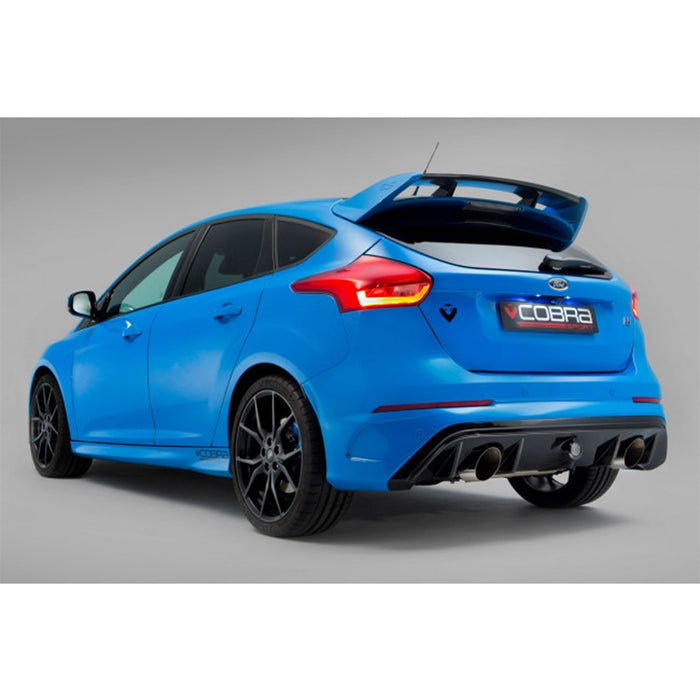 Cobra Sport Non Resonated & Valved Turbo Back Sports Cat - Focus RS Mk3
Regular price £1,805.64 £1,625.08 inc. VAT £1,354.23 excl. VAT
FD93b - Turbo Back Exhaust (Valved With Sports Catalyst & Non-Resonated) from Cobra Sport for the Ford Focus RS Mk3
Upgrade your Focus RS Mk3's sound and rear design with the performance enhancing sports exhaust from Cobra Sport, the Turbo Back Exhaust is fully guaranteed to give you the assurance of Cobra Sport's high quality exhausts.
The Focus RS Mk3 performance exhaust is constructed in the finest quality 3" pipework that fits from the turbo backwards to replace the front pipe and standard catalyst along with the centre and rear sections.
The high flow sports cat version will enable you to pass a UK MOT emissions test or police road side checks.
The Turbo Back features a non-resonated exhaust system that excludes the centre silencer to give the RS Mk3's system a louder and more sportier exhaust tone. If you're after a quieter option that includes the centre silencer, we also have a resonated version available.
The performance enhancing exhaust retains the use of exhaust valves. When switching drive modes your exhaust tone will continue to alternate from quieter to louder tones as before.
Offering a significant weight saving system over the original structure, Cobra Sport have created a full range of exhaust systems that you can browse at VUDU Performance. Take your Focus RS Mk3 to the next level through heavily researched design and technology.
All relevant fittings and gaskets are supplied. (Except turbo gasket).
Cobra Sport's Turbo Back Exhaust with Sports Catalyst is also available with a Non-Valved option.
Listen to the Turbo Back Exhaust with Sports Catalyst on the Focus RS Mk3 below:
Please note your Cobra Sport exhaust system can take up to 4 weeks to arrive if the item is out of stock.
If you require a fitting please contact us on the below details:
T: 01924 228042 | E: sales@vuduperformance.com
Take a look
You might also like