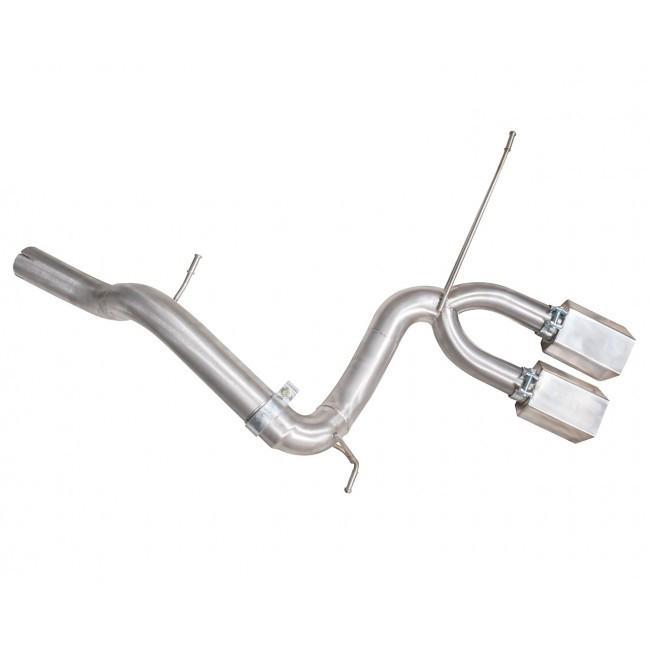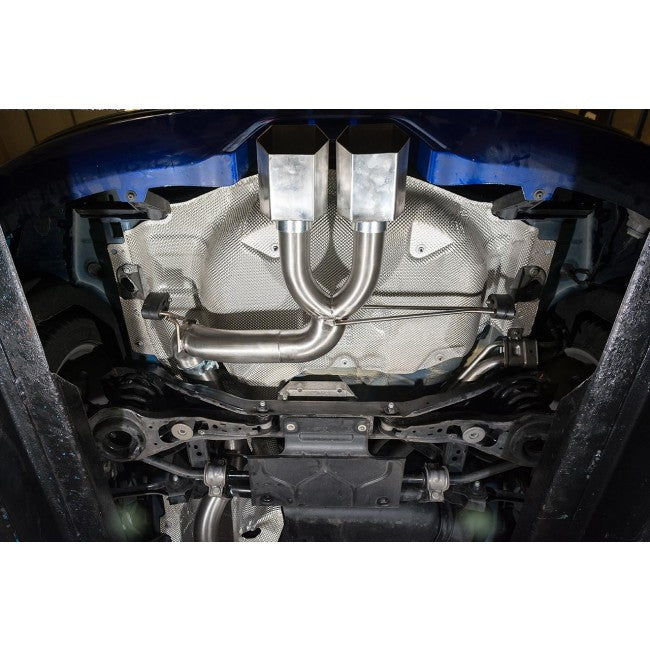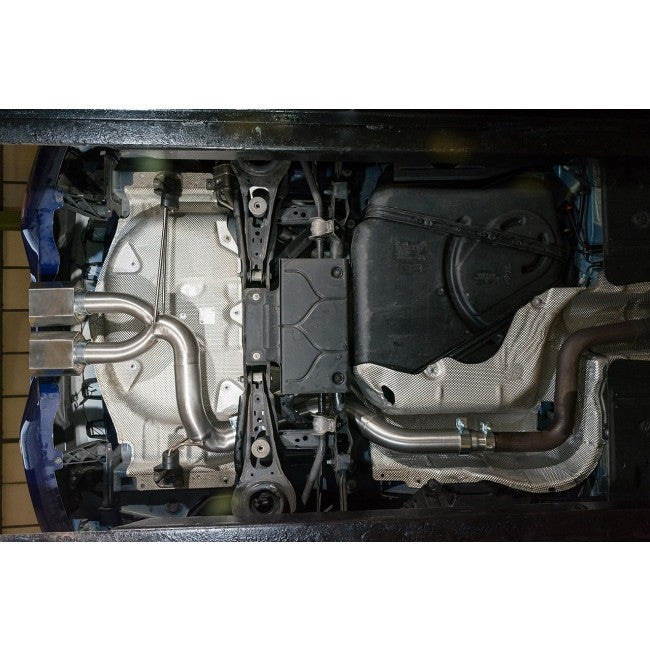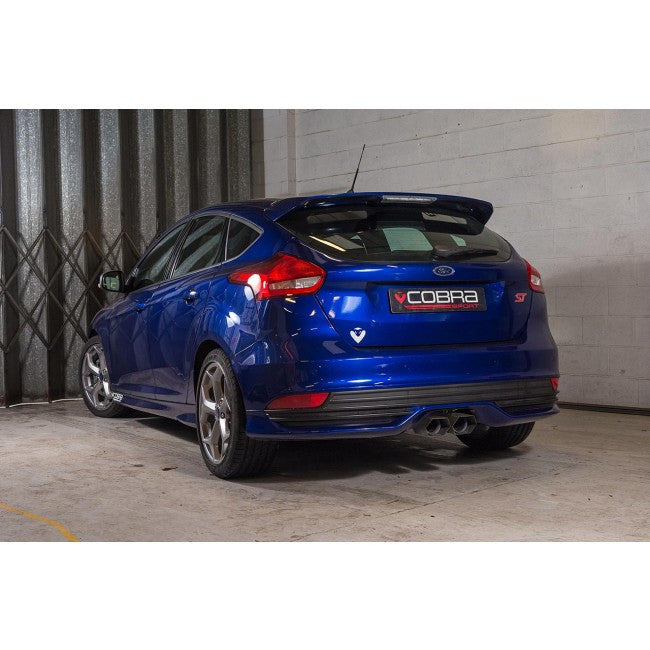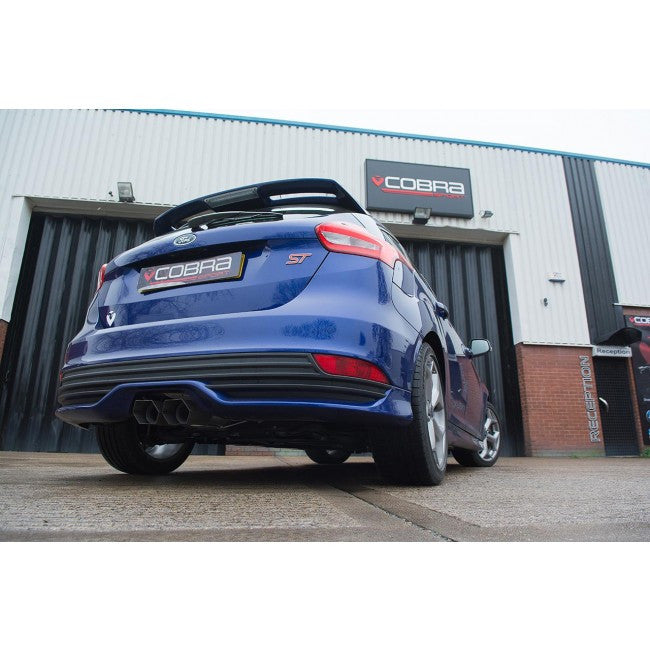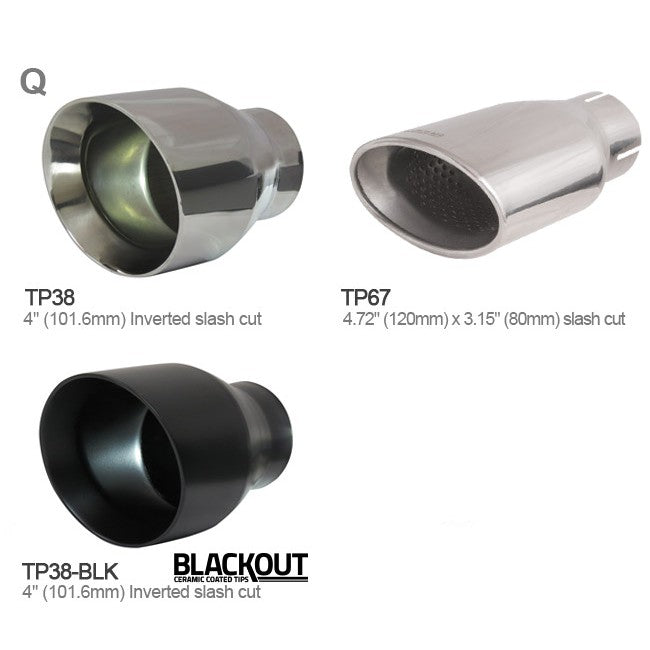 Cobra Sport Rear Exhaust Section - Ford Focus ST TDCI
Regular price £564.89 £508.40 inc. VAT £423.67 excl. VAT
Part number: FD74
Ford Focus ST TDCi Performance Exhaust
Model: MK3 ST 2.0 TDCi 185PS
This Ford Focus ST TDCi performance exhausts is made in 3"/76.19mm pipework and fits from the centre section backwards replacing the rear section.
All relevant fittings and gaskets are supplied.
COBRA SPORT REVIEW
The 2015 Ford Focus ST TDCI was always on the agenda to lend itself to another of Cobra Sports exhaust upgrades, due to the massive success of the ST250 marques.
The Cobra Sport development team recommended 3" bore pipework in order to gain the best results with regards to both power and sound. The final development is available as a rear box replacement which enhanced the TDCI engine sound by only 2 dB at three-quarter revs, but allowed a much deeper overall tone. As expected there was an exceptional weight advantage, with the Cobra Sport exhaust being a massive 54% lighter than the original equipment exhaust.
The new Focus ST TDCI exhaust has two tailpipe design options, one being the custom designed twin hexagonal version and the other the twin 4" inward rolled slash-cut tailpipe. Both designs are available in either highly polished 304 Stainless or ceramic coated matt black. The Cobra Sport Focus ST TDCI exhaust is available immediately from Cobra Sport dealers and many leading tuning houses.
RELATED MEDIA FILES
Example of Ford Focus ST 2.0 TDCi Sports Exhaust
Please note your Cobra Sport exhaust system can take up to 4 weeks to arrive if the item is out of stock.
Take a look
You might also like