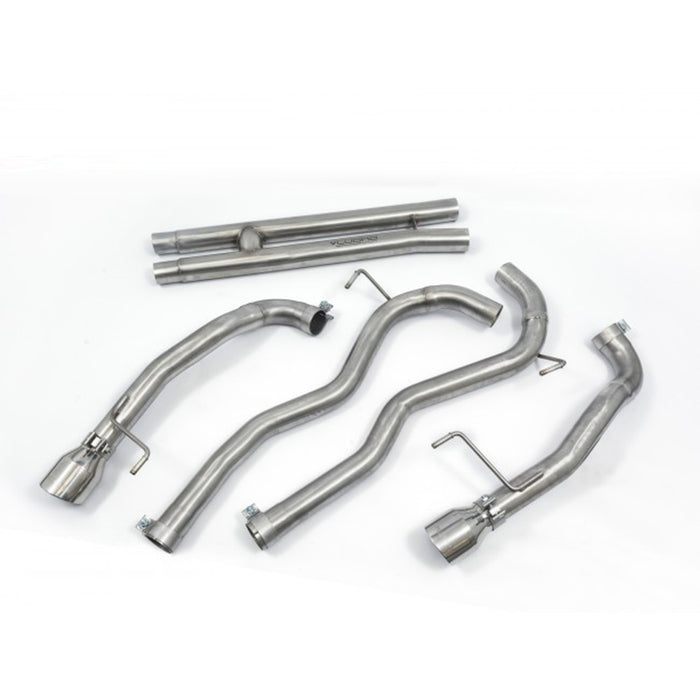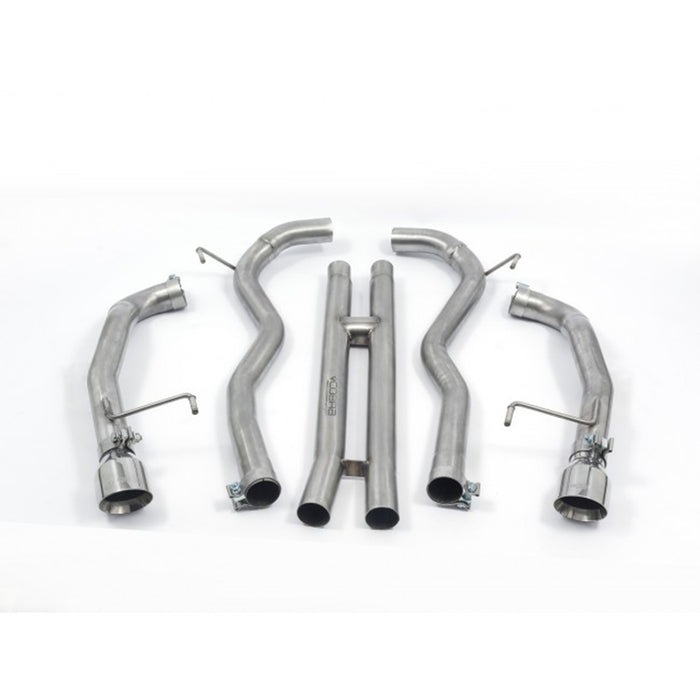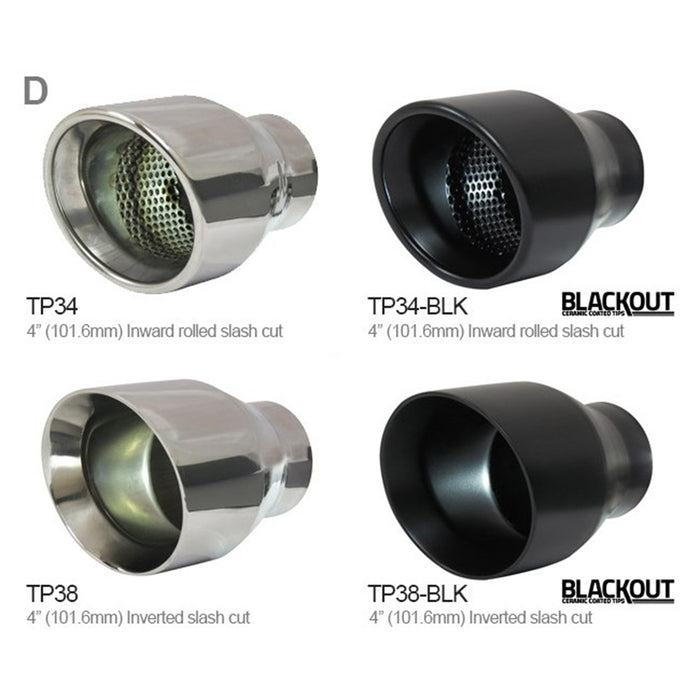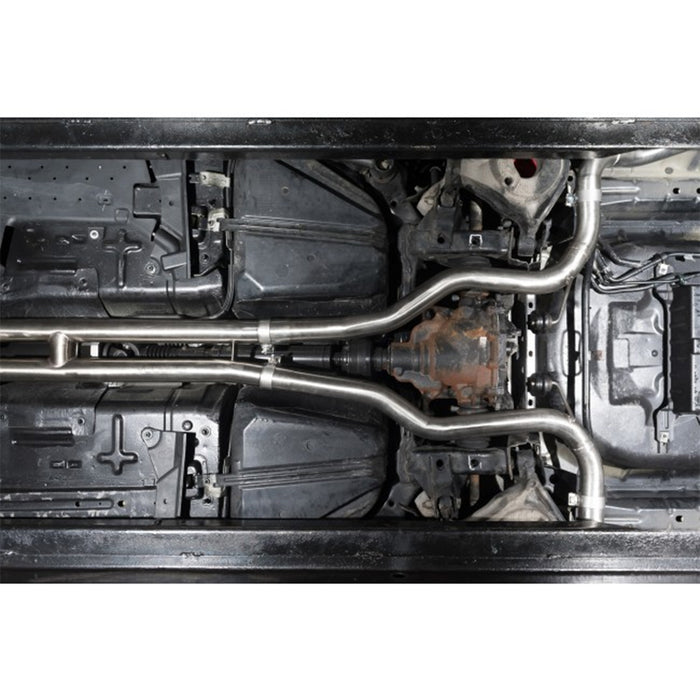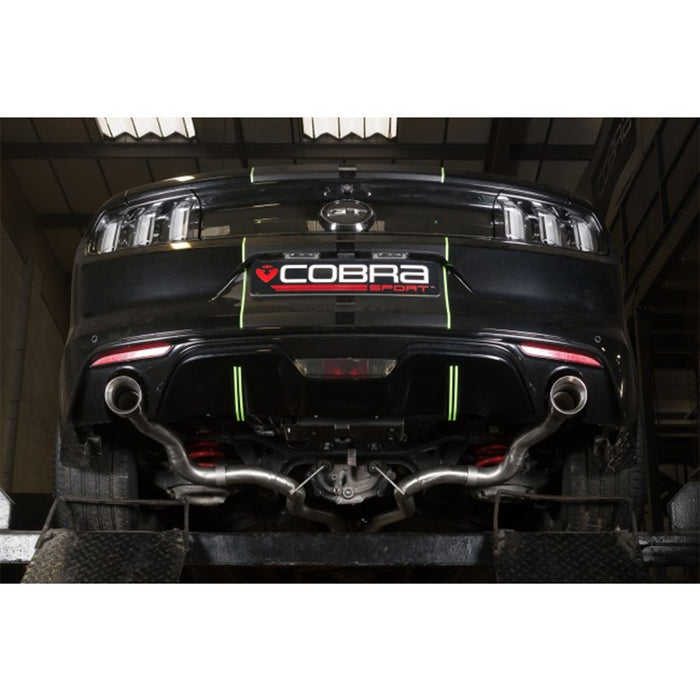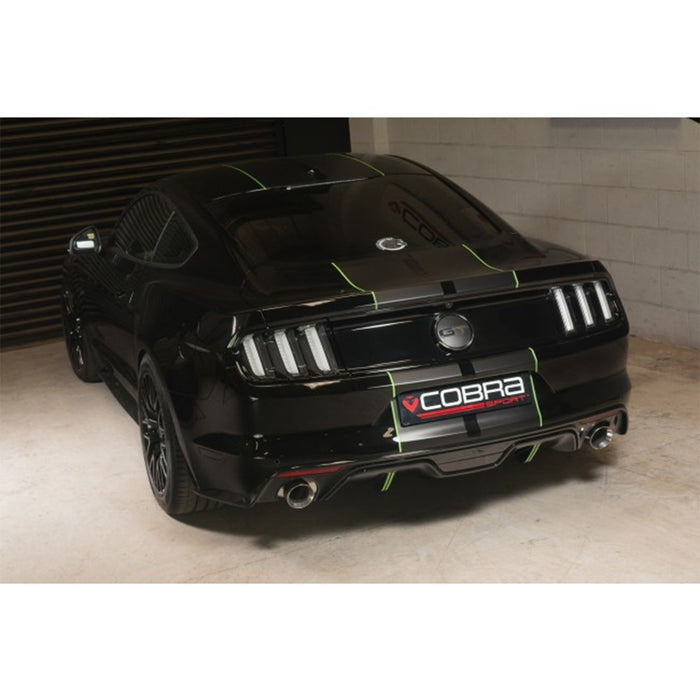 Cobra Sport Venom Style Cat Back Exhaust - Ford Mustang 5.0 V8 GT
Regular price £1,094.08 £984.67 inc. VAT £820.56 excl. VAT
FD29 | Cobra Sport Venom Style Cat Back Exhaust for the 5.0 V8 GT Mustang
Constructed in Cobra Sport's signature T304 stainless steel pipework, the Cat Back Exhaust System replaces the centre silencer, link pipes and rear boxes.
The Venom Cat Back Exhaust System consists of a H-Pipe, link pipes and pipework to the rear with the silencers removed for the purest V8 exhaust tone.
The Venom Range is extremely loud and therefore the exhaust is sold for non-road use only due to exceeding all legal noise regulations.
Cobra Sport have a vast experience of developing a number of high quality exhaust systems over the decades to enhance the looks, sounds and general quality of a number of vehicles.
All relevant fittings and gaskets are supplied.
Venom Cat Back Exhaust Sound Test Results:
Engine at Idle: 85.6dB (+17%) - Static 4,000rpm test: 108.5dB (+34%)
The advanced manufacturing techniques and superior TIG welding procedures produce a superlative finish to the Cat Back Exhaust. Completed with a choice of tailpipe options:
TP34
TP34-BLK (+£54.00)
TP38
TP38-BLK (+£54.00)
You can view these options in the product images above.
Listen to the Cobra Sport Venom Cat Back Exhaust on the Ford Mustang below:
Please note your Cobra Sport exhaust system can take up to 4 weeks to arrive if the item is out of stock.
Require a fitting? Please contact us on the below details:
T: 01924 228042 | E: sales@vuduperformance.com
Take a look
You might also like