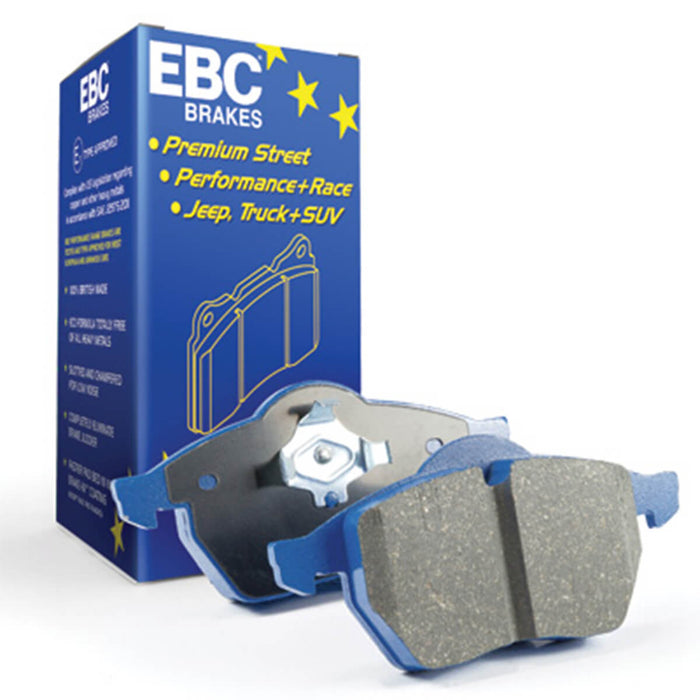 EBC Bluestuff NDX Trackday Rear Brake Pads - Mk3 Ford Focus RS & ST
£91.12 inc. VAT £75.93 excl. VAT
EBC Bluestuff NDX Trackday Rear Brake Pads for the Mk3 Ford Focus RS & ST250
EBC Bluestuff NDX Trackday Rear Brake Pads provide your Mk3 Ford Focus RS or ST250 with the one of the highest quality performance brake systems on the tuning market.
Also suitable for normal road use, the NDX Rear Brake Pads are a world first! Due to the "heat seared or scorched" pre-bedded race pad surface. This provides pad "bed-in time" when you fit the Rear Brake Pads on your Mk3 Focus for street or track use.
The non-metallic aramid base reduces rotor wear and eliminates any sparks. Combine that with the drastically reduced disc wear and enhanced brake pad longevity just goes to show the value for money you are getting from the EBC Rear Brake Pads.
EBC Brake Pad Dimensions:
123mm Pad Width
53mm Pad Height
15.5mm Pad Thickness
These EBC Rear Brake Pads will fit both the Mk3 RS and ST250 Ford Focus models.
Require a Fitting?
Please contact the team at VUDU Performance to discuss fitting the EBC Bluestuff Trackday Rear Brake Pads on your Mk3 Ford Focus ST250 or RS.
Call or Email to discuss:
Tel: 01924 228042 | Email: sales@vuduperformance.com
Take a look
You might also like