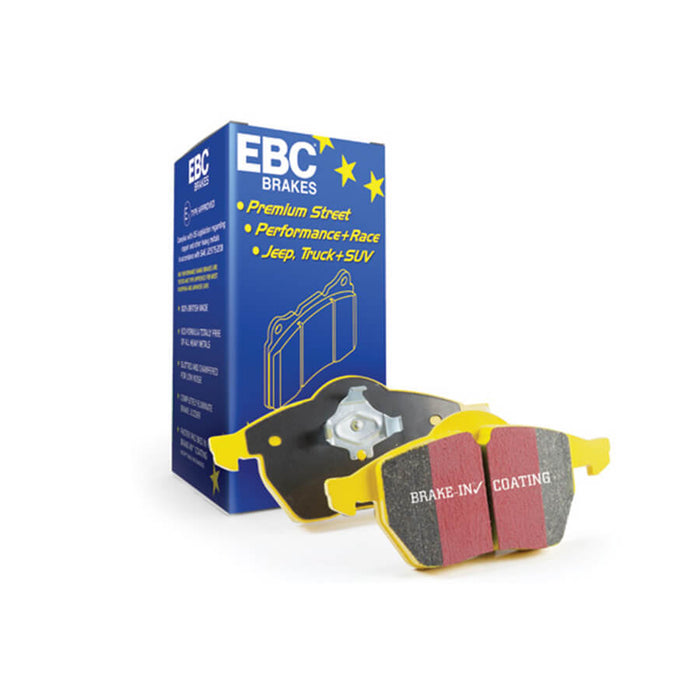 EBC Brakes Yellowstuff 4000 Series Brake Pads - VW Polo 6C 1.8T
Regular price £134.40 £110.00 inc. VAT £91.67 excl. VAT
EBC Brakes Yellowstuff 4000 Series Brake Pads for the VW Polo 6C 1.8T
EBC Brakes are the specialists when it comes to maximizing the stopping power of your vehicle. We recommend these pads for roadsport VW Polo models!
The EBC Brakes Yellowstuff 4000 Series Brake Pads provide your VW Polo 6C 1.8T with a high performance road pad that can also be used on the track. The brakes offer a superb feel from the first touch, boasting the ultimate in high friction braking.
Designed for the remapped VW Polo models where the maximum stopping power is required to withstand the enhanced power. The Yellowstuff brake pads show off a brake-in surface coating which help the pads to bed-in far quicker.
Please select the brake pads you require from the drop down list with front, rear or the the full set available to purchase.
Front Brake Pads:
Part Number: DP41517R
Width Pad A: 156mm Height Pad A: 71mm Thickness Pad A: 20mm Width Pad B:155mm Height Pad B: 66mm Thickness Pad B: 20mm
Rear Brake Pads:
Part Number: DP4680RRRP
Width Pad A: 87mm Height Pad A: 53mm Thickness Pad A: 15mm
Require a Fitting?
Please give the office at VUDU Performance a call to get booked in for the EBC Yellowstuff Brake Pads fitting to your VW Polo 6C 1.8T.
Call or Email to discuss:
T: 01924 228042 | E: sales@vuduperformance.com
Take a look
You might also like