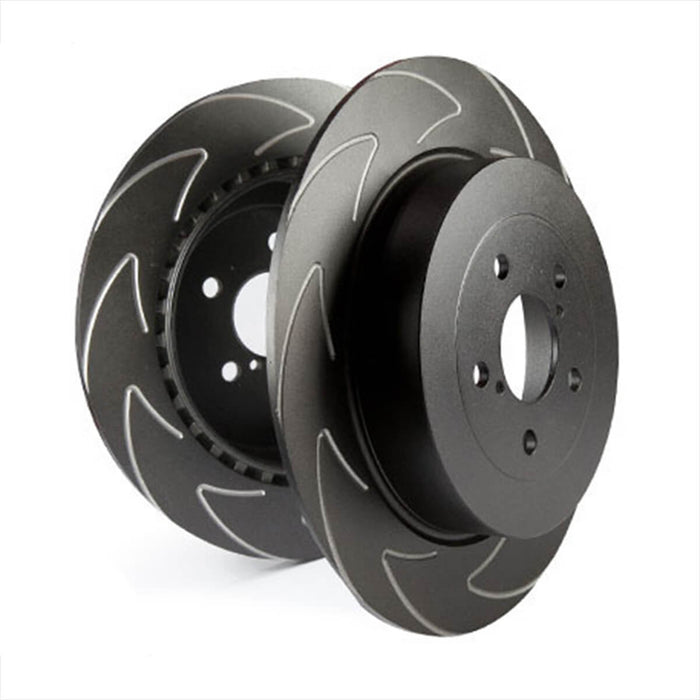 EBC BSD Series Sport Front Brake Discs - Ford Focus RS Mk3
£287.78 inc. VAT £239.82 excl. VAT
EBC BSD Series Sport Front Brake Discs for the Ford Focus RS Mk3
The EBC BSD Series Front Brake Discs boast bi-directional fine slots to vent and cool the brake system on your Ford Focus RS Mk3. Drawing the heat away from the central brake pad area, these EBC Front Brake Discs are able to reduce the gas coming through the brakes when running your Focus RS Mk3 at high speeds.
Featuring a thermic black coating to offer your Focus RS Mk3 the signature EBC Brakes finish, the coating prevents any corrosion of the brakes from occurring which improves the lifespan of the brakes considerably.
Brake Disc Key Features:
Pair of Front Brake Discs Included
Slotted Brake Discs
Vented Brake Discs
5 Bolt Holes in the Disc
Brake Disc Dimensions:
350mm Brake Disc Diameter
49mm Brake Disc Height
25mm Brake Disc Thickness
Require a Fitting?
Please contact the team at VUDU Performance to discuss fitting the EBC BSD Series Sport Front Brake Discs on to your Ford Focus RS Mk3.
Call or Email to discuss:
T: 01924 228042 | E: sales@vuduperformance.com
Take a look
You might also like