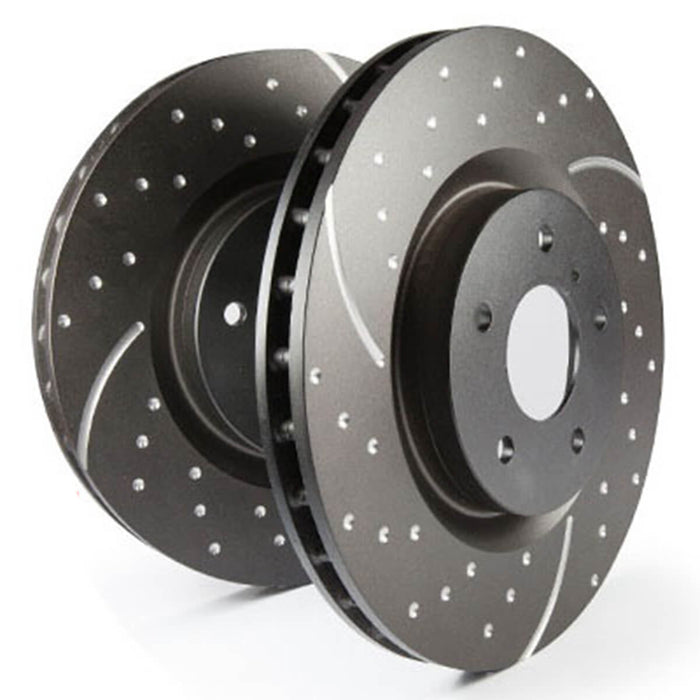 EBC Slotted And Dimpled Sport Front Brake Discs - Ford Focus RS Mk3
£287.78 inc. VAT £239.82 excl. VAT
EBC GD Series Slotted and Dimpled Front Brake Sports Discs for the Ford Focus RS Mk3
EBC Brakes are proud to offer you the latest in brake disc technology. Here we have the Front Brake Sports Discs featuring wide aperture slots to draw in the cool air to drastically reduce temperatures of the brakes on your Ford Focus RS Mk3. Finished in a thermic black coating not only provides your vehicle with great looks but they also prevent corrosion.
The slots drastically reduce air noise under heavy braking while still maintaining the cooler running benefits of full width slot design. The EBC Brakes Discs also benefit from an extra long life to give you peace of mind that the product you are purchasing provides the greatest value for money possible.
Brake Disc Key Features:
Perfect for Fast Street Driving!
Thermic Black Coating
Grooved Pair of Brake Discs
Vented Pair of Brake Discs
5 Bolt Holes
EBC Brakes Part No: GD2030
Require a Fitting?
Please contact the team of highly skilled technicians at VUDU Performance to learn more about the EBC Front Brake Discs fitting options for your Ford Focus RS Mk3.
Call or Email to discuss:
T: 01924 228042 | E: sales@vuduperformance.com
Take a look
You might also like