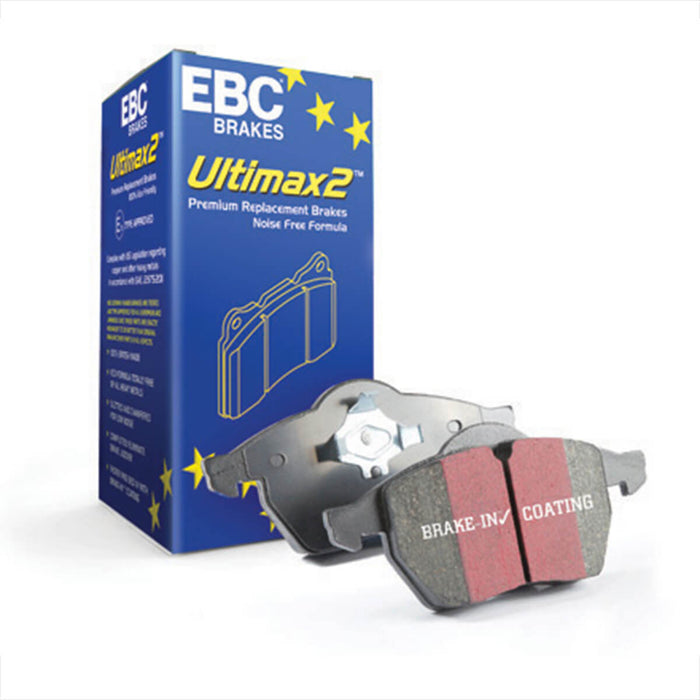 EBC Ultimax OE Replacement Rear Brake Pads - Ford Focus ST Mk3
£40.58 inc. VAT £33.82 excl. VAT
EBC Ultimax OE Replacement Rear Brake Pads for the Mk3 Ford Focus ST250
The Ultimax Rear Brake Pads from EBC Brakes are designed as a direct replacement for the stock brake pads on your Mk3 Ford Focus ST250.
Originally designed for normal urban driving at all speeds on prestige cars, the Ultimax Rear Brake Pads enhance the longevity of your brake pads to give you peace of mind that the money you are spending is not going to waste.
Produced for drivers who use their Focus ST on a daily basis for normal road driving, the premium British made brake pads are capable of vastly exceeding the braking performance of any OEM brake pad. This is down the sheer quality of the Ultimax brake pad providing your Mk3 Focus ST250 with far superior stopping power. Testing performed by EBC Brakes themselves proved that these brake pads typically stop a lot quicker than the OE pads.
The Ultimax Replacement Rear Brake Pads are designed for road use. They should NOT be used for any racing on the track.
Rear Brake Pad Dimensions:
123mm Brake Pad Width
53mm Brake Pad Height
15.5mm Brake Pad Thickness
EBC Brakes Part No: DP1749
Require a Fitting?
Please contact the team at VUDU Performance for further details on fitting the EBC Ultimax OE Replacement Rear Brake Pads on your Mk3 Ford Focus ST250.
Call or Email to discuss:
T: 01924 228042 | E: sales@vuduperformance.com
Take a look
You might also like