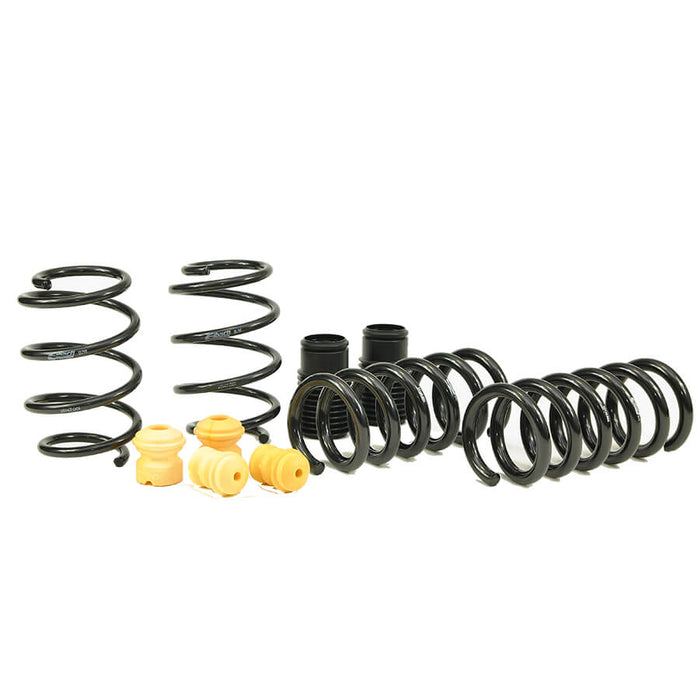 Eibach Lowering Springs - Ford Mustang
Regular price £480.00 £432.00 inc. VAT £360.00 excl. VAT
Eibach Lowering Springs for the Ford Mustang
Gain the aesthetically pleasing look of these Eibach Lowering Springs on your Ford Mustang!
These Ford Mustang Lowering Springs from Eibach are more than capable of drastically enhancing the vehicle's natural aggressive stance while lowering the centre of gravity to improve the handling.
The Lowering Springs are computer machined to the factory dampers to maintain the signature Eibach ride quality on your Ford Mustang while lowering both the front and rear by 25mm.
Ford Mustang Springs Available For the Following Models:
5.0 V8 model
2.3 V6 model
View the signature Eibach difference in the YouTube clip below:
Want to learn more?
Please contact the team at VUDU Performance for any additional details you require regarding the Eibach Lowering Springs for your Mustang model.
Our team of technicians will also have no problem fitting the springs to your vehicle should you require. To discuss a fitting price and to get booked in at our state of the art workshop facility in West Yorkshire, contact a member of our Ford tuning experts at VUDU Performance.
Call or Email to discuss:
T: 01924 228042 | E: sales@vuduperformance.com
Take a look
You might also like