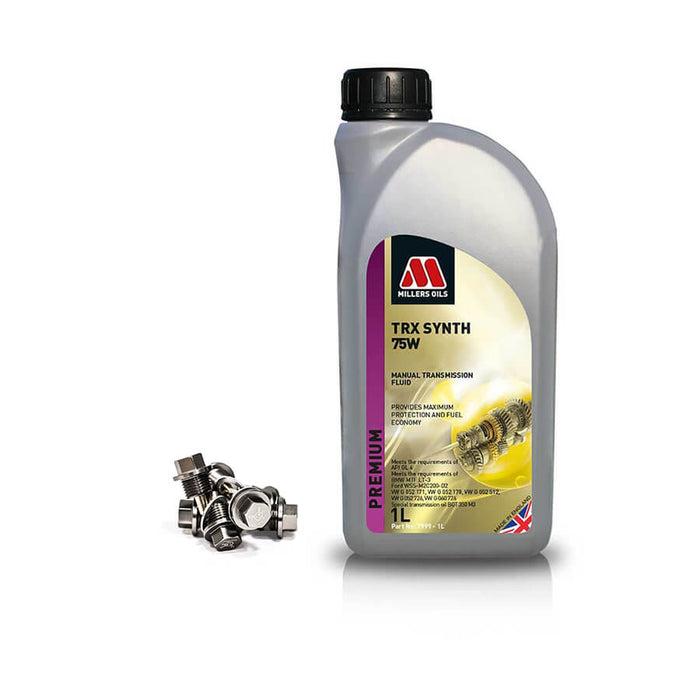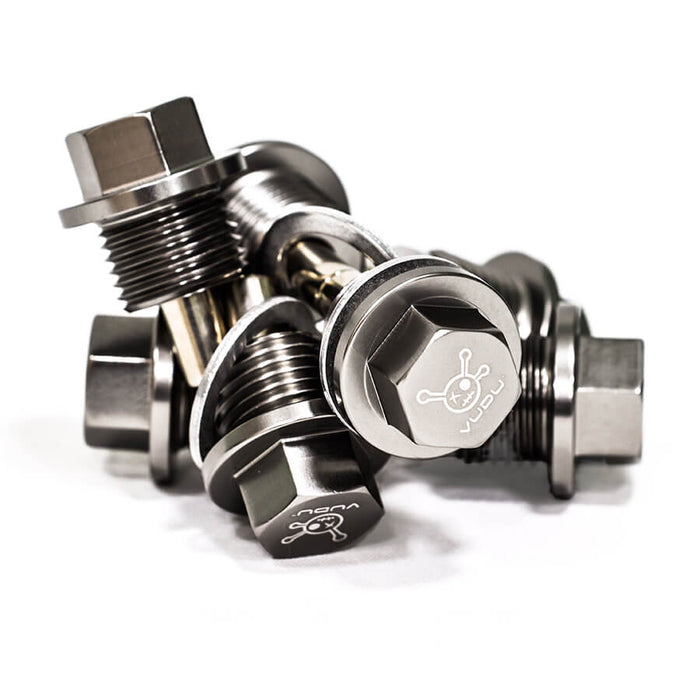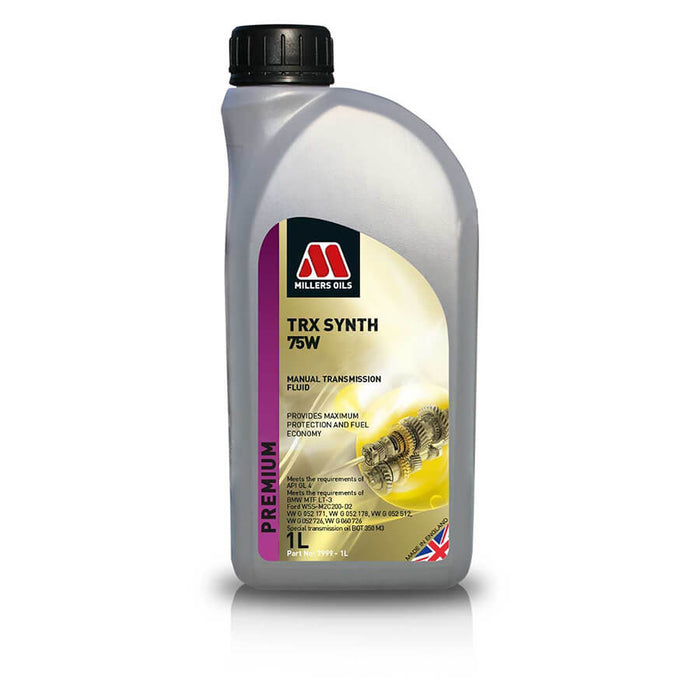 Fiesta ST MK7 Gearbox Service Kit - VUDU Performance
Regular price £40.00 £36.00 inc. VAT £30.00 excl. VAT
Fiesta ST Gearbox Service Kit - VUDU Performance
**USING THE DROP-DOWN MENU ABOVE, SELECT IF YOU REQUIRE THE SERVICE COMPLETED BY OURSELF OR NOT.**
Much like your annual vehicle service, it is important to remember to service your gearbox. It is recommended to ensure your gearbox is serviced every 30k-60k miles. Doing this secures the longevity of your vehicle, helping it run smoother for longer.
The Fiesta ST transmission fluid capacity is around 2.4L and will need fully changing. The transmission fluid is the fluid that lubricates the moving mechanisms inside the transmission of your vehicle. Especially in manual cars, over time the transmission fluid is easily contaminated as the metal bearings and gears break down with use. When contaminated failing to drain and replace the fluid will lower the life of your car's transmission.
PACKAGE CONTAINS:
-> TRX SYNTH 75W TRANSMISSION FLUID x3
-> VUDU GEARBOX SUMP PLUG
Fiesta ST Transmission Fluid
We recommend our customers use the Millers TRX Fully synthetic 75W manual transmission fluid as it is proven to provide maximum protection and fuel economy.
The low friction and reduced drag of the fluid allow it to flow smoother which results in increased performance and improved MPG. With its slow friction properties, this improves the quality of gear change, making it much smoother, leading to fewer gear slips. It protects against wear, sludge formation, deposits, and corrosion.
Due to its high-quality properties, this is the perfect Fiesta transmission fluid, allowing further extended service intervals to be used.
VUDU Gear Box Sump Plug
This simple little upgrade will take transmission protection to the next level. It boasts a permanent magnet that collects any excess metal particles from entering the gearbox via the lubrication systems.
By holding these particles in place, the VUDU gearbox sump plug prevents any excessive wear to the system's components thus providing you with the peace of mind that your gearbox is safe and secure from any excess metal particles.
Compatible with both the MK7 & MK7 Fiesta ST Models, the VUDU Gearbox plug is constructed from the finest billet aluminium material, ensuring the high-quality replacement for the Ford OEM part.
Require Fitting?
If you would like us to fit the VUDU Gearbox Service for the Fiesta ST, then get in touch with a member of the team to arrange it for you. Our expert technicians will have no problem fitting it and will allow you to have peace of mind.
Contact us?
You can contact a member of our team using our Contact page.
Take a look
You might also like