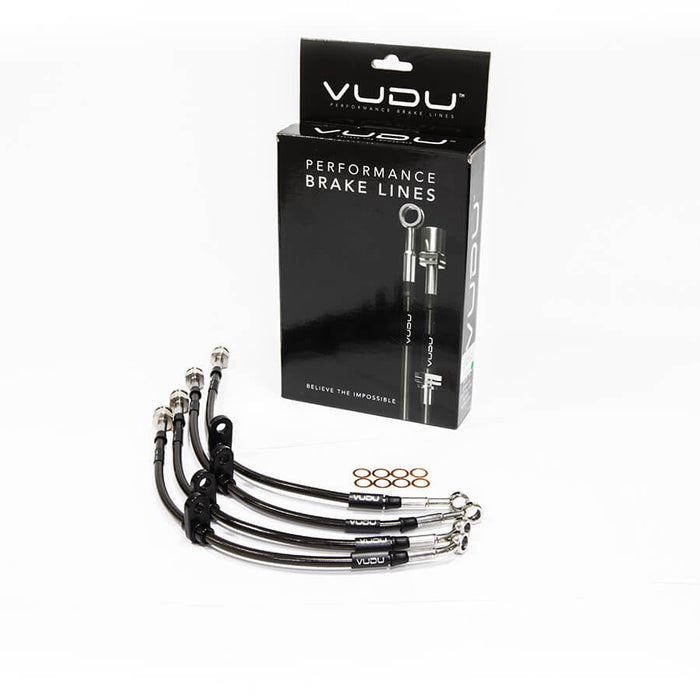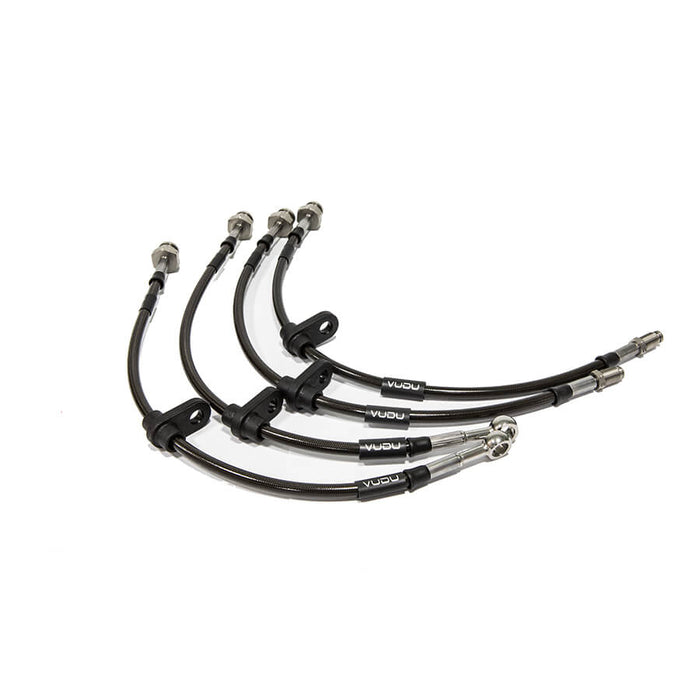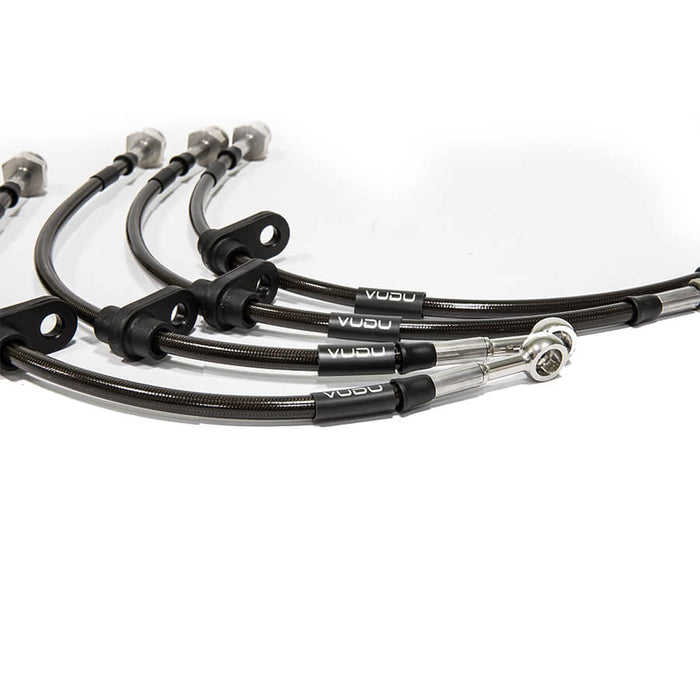 Ford Fiesta ST180 Brake Line Kit - VUDU Performance
£85.00 inc. VAT £70.83 excl. VAT
Fiesta ST180 Brake Line Kit by VUDU Performance!
Introducing the latest addition to the VUDU Performance range!
The VUDU Performance Brake Hose Kit brings a set of high performance braided brake lines to your Mk7 Ford Fiesta ST180 for Fiesta owners whom seek that ultimate braking performance. A direct replacement for the factory rubber brake lines, VUDU Performance have gone the extra mile in the production of this kit to not only bring that smoother but stronger brake feel but also provide an aesthetically pleasing look to the Fiesta braking system with the signature VUDU logo on show.
This level of detail has become common with the VUDU Performance brand that already become a household name in the Ford tuning industry with their range of high performance systems ranging from their own VUDU remap softwares to performance intercoolers and induction kits to name a few. No stone is left unturned, VUDU Performance will not compromise on the quality of any mod they produce and this Fiesta ST180 brake line kit is certainly no exception to this.
VUDU Performance Brake Line Key Features:

Smoother & stronger braking efficiency
Eliminate that spongy brake pedal feel
Sharper and more responsive braking times
VUDU logo branded

PART NO: VUDUBL01
Require Fitting?
If you would like us to fit the VUDU Brake Lines to your Fiesta ST180, then get in touch with a member of the team to arrange it for you. Our expert technicians will have no problem fitting it and will allow you to have peace of mind.
Contact us?
You can contact a member of our team using our Contact page.
Take a look
You might also like