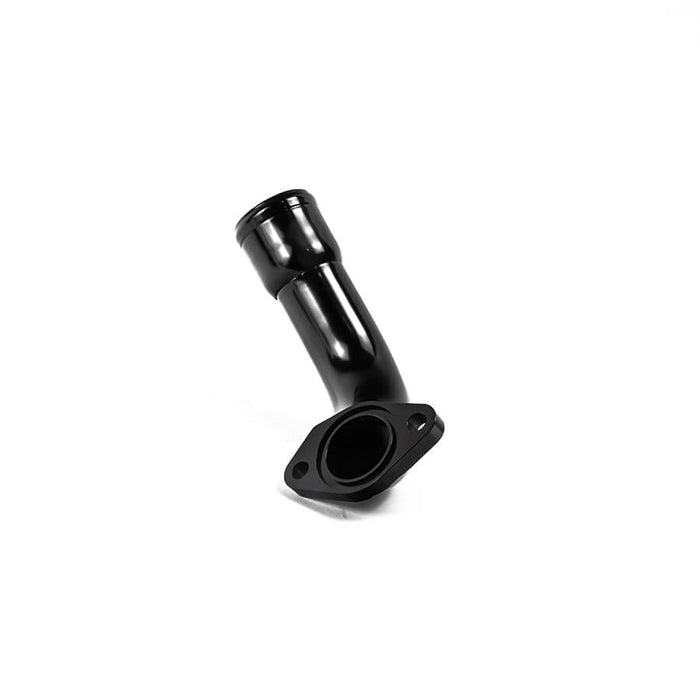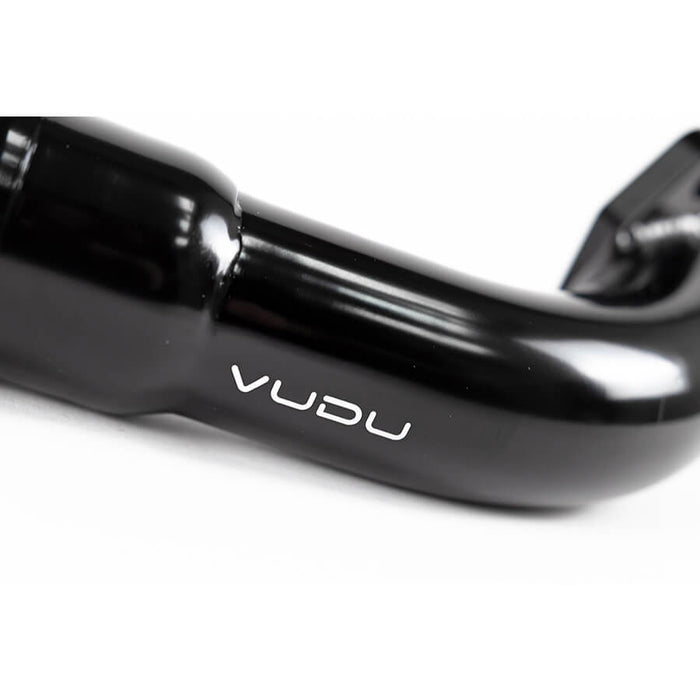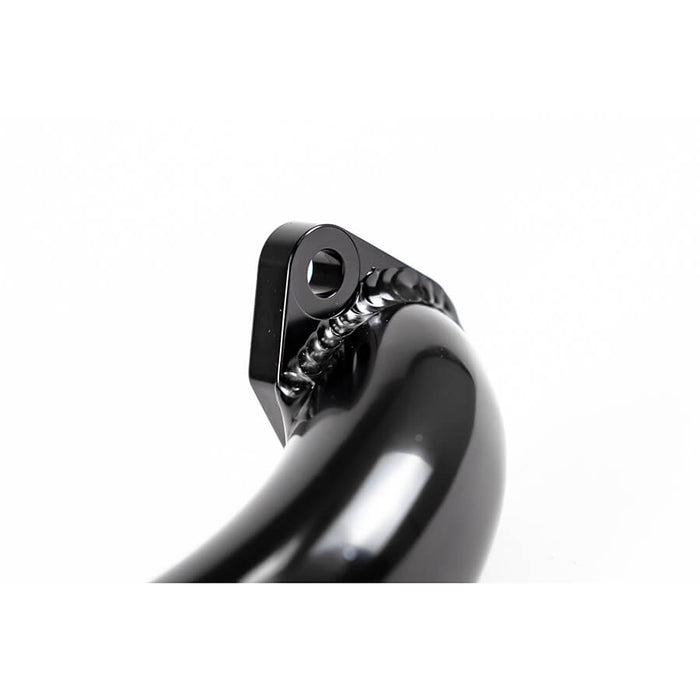 Ford Fiesta 1.0 Ecoboost Turbo Hard Pipe - VUDU
Regular price £55.00 £46.75 inc. VAT £38.96 excl. VAT
Fiesta 1.0 Ecoboost Turbo Hard Pipe Replacment VUDU Performance
If you own a Ford you already know of the outstanding VUDU Performance product range for all things fast Ford.

This 1.0l EcoBoost turbo hard pipe is no exception to the well established VUDU Performance range, constructed using a mandrel bent high grade material and CNC machined 2 bolt flange, the sheer quality of the product is unquestionable.
VUDU Performance have gone one step further for the 1.0l EcoBoost fans, who want to run top quality tuning products, by not only providing a performance advantage, but by also adding the signature hard anodizing and laser etched VUDU logo to complete the look.
The 1.0l EcoBoost uses a a plastic turbo pipe directly off the turbo which incorporates a small resonator, this not only restricts airflow but holds back some of that awesome turbo noise.
Key features and benefits
Lightweight high quality grade material with increased airflow (performance benefit)
Hard anodize and laser etched to ensure durability
Replacement o-ring and fasteners provided
Increase in turbo spool noise
Aesthetically pleasing engine bay upgrade
If you want the ultimate performance mods for your Ford Fiesta EcoBoost couple this turbo hard pipe with our fantastic stage 2 tuning kit here, this remap and hardware kit will comfortably see your 1.0l fiesta making 175bhp a massive gain over factory figures.
If you want to look at more Fiesta tuning parts then check out this link to our outstanding Fiesta 1.0l full collection for everything from exhausts to intercoolers.
Fitting Guide:
Require Fitting?
If you would like us to fit the VUDU Turbo Hard Pipe to your Ford Fiesta 1.0 Ecoboost, then get in touch with a member of the team to arrange it for you. Our expert technicians will have no problem fitting it and will allow you to have peace of mind.
Contact us?
You can contact a member of our team using our Contact page.
Take a look
You might also like