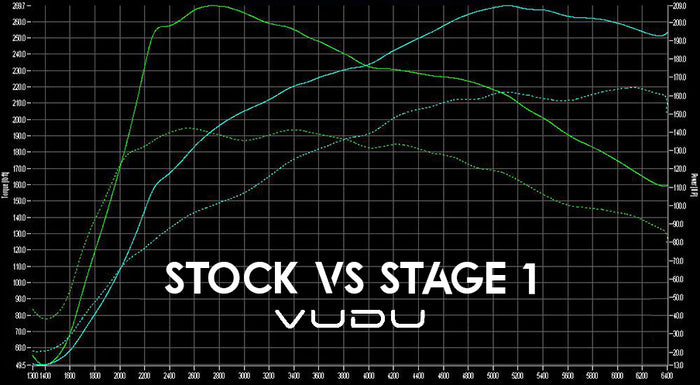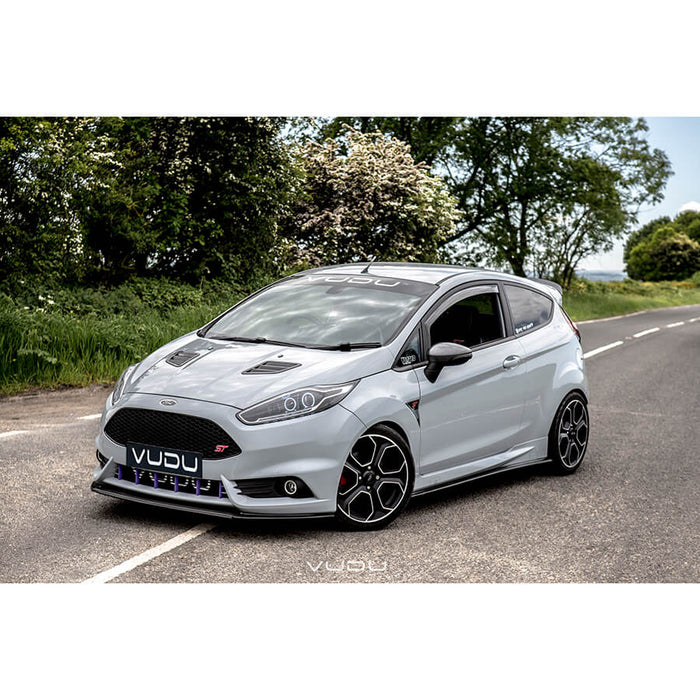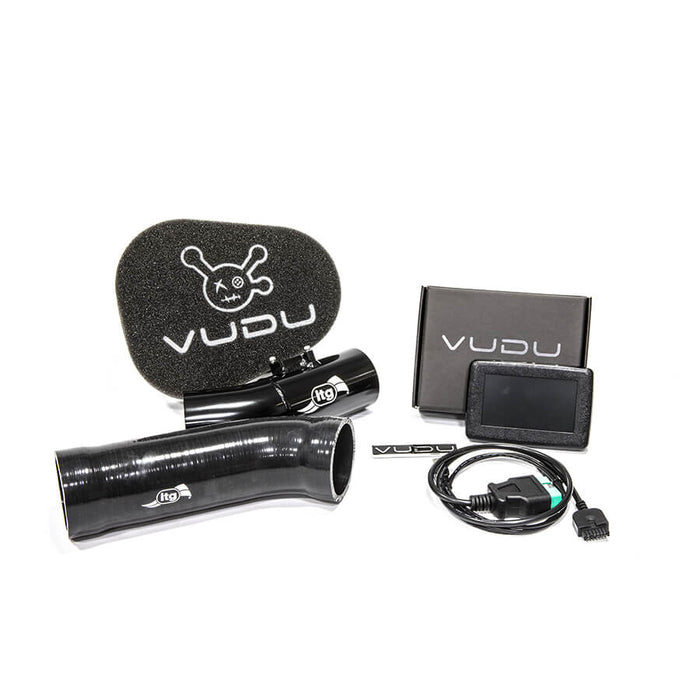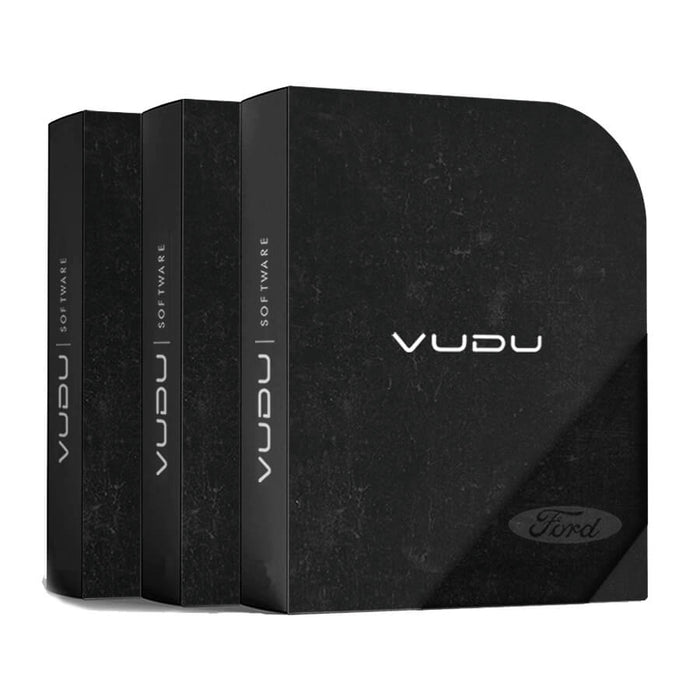 Ford Fiesta ST Stage 1 Remap Package - VUDU Performance
£325.00 inc. VAT £270.83 excl. VAT
Fiesta ST Stage 1 Remap Package from VUDU Performance
Take your Ford Fiesta ST MK7 or Mk7.5 to that performance edition level with the prestigious Stage 1 remap software brought to us by the Ford tuning specialists, VUDU Performance.
The VUDU Performance Stage 1 remap software is our introductory tuning software for the Fiesta ST Mk7. It's perfect for those Fiesta owners looking to dip their feet in the tuning world with a noticeable increase in power and torque without the need for any additional hardware.
The combination of the Fiesta ST180 platform and the VUDU Performance remap software makes it obvious to us that this power should have been the factory safety standard from Ford. We strive to create the greatest possible ECU software packages to provide you with the greatest possible power and torque results. We do this, not only to give you that superior driving quality with progressive power delivery but also to give you the greatest possible value for money and put the driving fun back in your hands.
Our development work in the Ford tuning market with the pocket rockets and hot hatches is well known and we proudly continue to produce the goods time after time. Following hours upon hours of extensive testing, research, and development on our very own hub dyno, we have achieved some truly outstanding results for the Fiesta ST platform once again. Leaving no stone upturned on the road or the track, our engineers finally gave the Fiesta ST remap software its final sign off and it's certainly a force to be reckoned with.
All our ECU calibrations are developed on our dyno cell with accurate data logging to give you the peace of mind that the quality you are purchasing is only to the highest possible standards. This is in terms of ensuring the highest possible performance gains and also the reliable results they provide. You will also witness a slight increase in fuel economy from the EcoBoost engine as an added bonus.
Fiesta ST Remap Stage 1 Figures:
| | | | |
| --- | --- | --- | --- |
| | Stock Figures | Stage 1 Remap | Stage 1 Package |
| Power Figures | 182 BHP | 225 BHP | 235 BHP |
| Torque Figures | 177 ft/lb | 225 ft/lb | 225 ft/lb |
Dyno graph above shows Wheel Horse Power figures.
Please note all the figures provided in this Fiesta ST180 stage 1 remap package are from models running 99 RON fuel. We would only recommend using superior fuel quality such as Shell V Power or Tesco 99 when running the VUDU Performance software. Should you want your remap file calibrated to a lower RON fuel type such as 95 or 97, please let us know prior to installing the software. You will witness a slight increase in fuel economy from the EcoBoost engine as an added bonus!
If these performance figures don't quite hit home, we advise you to take a look at some of our higher-powered remap packages. Including that of our VT330r hybrid turbo stage 3 package!
Stage 1 Fiesta ST Dyno Tune vs Tuning Tool
When you make your order for the Fiesta ST Mk7 Stage 1 remap software, you will be met with the option of a home tune or dyno tune option.
By selecting the dyno tune option, we will get you booked to have the remap software flashed at our state-of-the-art workshop facility in West Yorkshire. Our technicians will flash the ECU on our hub dyno and send you on your way for a fun drive home. The price of this option includes before and after dyno runs to give you accurate and reliable results in terms of the power and torque figures.
The VUDU Performance Tuning Tool option allows you to remap the Ford Fiesta ST from the comfort of your own home via the OBD port. The tool is specifically allocated to the vehicle upon purchase and will be locked to your specific vehicle. The tool also allows the vehicle to be flashed back to stock mode if required and up to 5 tuning files can be stored on the tool. Giving you a plug-and-play device where no further emailing back and forth is required like other conventional systems.
The map-only option is a flash-and-dash alternative where we flash the software from our workshop facility without using the dyno.
Stage 1 Supporting Hardware:
As we mentioned earlier, no additional supporting hardware is required to run this stage 1 remap file. However, with the introduction of an ITG Intake Kit, you will be creating one of the finest possible stage 1 tuned Fiesta builds.
The ITG Intake Kit has been hand-picked by our technicians as the go-to induction kit for the Mk7 Fiesta ST. We have tested a wide range of induction kits over the years, but we have found that the ITG option outperforms them all. For this reason, you will find this particular induction kit in all of our remap packages, from stage 1 to stage 3, this is the perfect choice for you.
There is nothing wrong with your stage 1 build if you already have an induction kit or air filter installed on the vehicle, however, you may not see the peak power and torque improvements that we quote in our package.
By selecting Add Supporting Hardware from the drop-down menu, you will be adding the ITG Induction Kit to your order.
Fiesta ST Stage 1 Remap Software Features:
Need To Learn More?
For more information about our Fiesta ST remap package, please be sure to get in touch with a member of our team through our Contact Us page. Our team of Mk7 Fiesta tuning experts will be able to answer any of your questions and guide you in the right direction for you and your vehicle.
If you have selected the fitting option, please get in touch to find a suitable booking date.