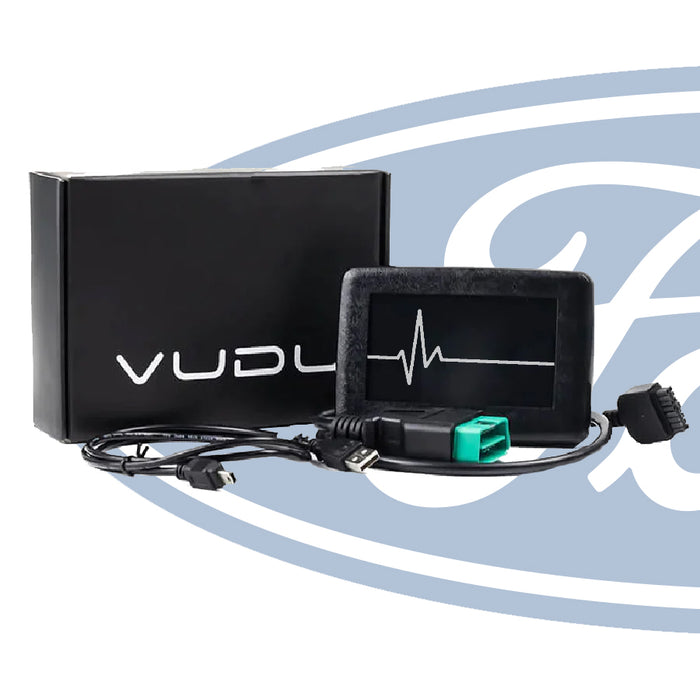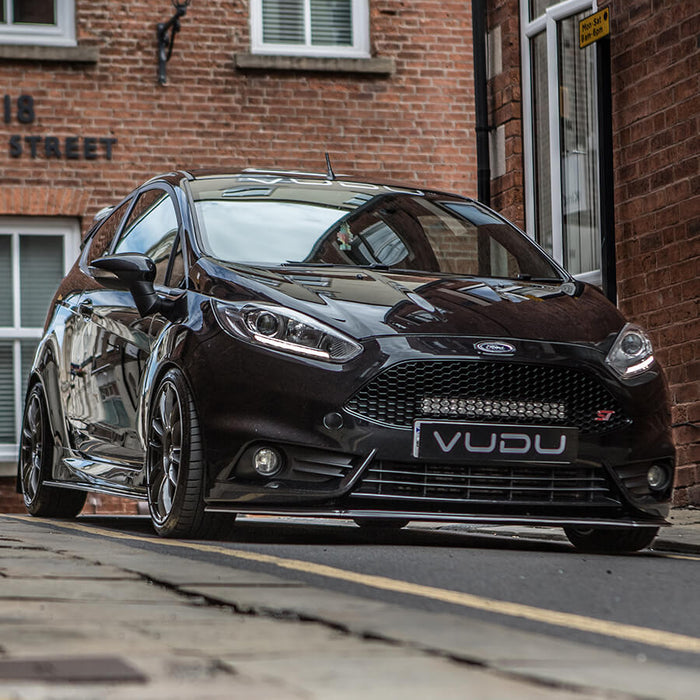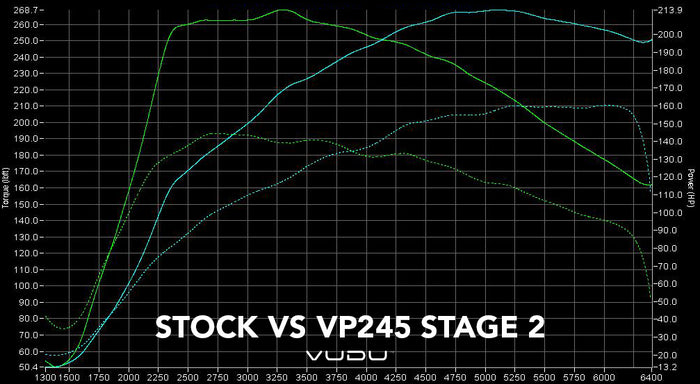 Ford Fiesta ST Stage 2 Remap Package - VUDU Performance
£325.00 inc. VAT £270.83 excl. VAT
Fiesta ST Stage 2 Remap Package from VUDU Performance
The VUDU Performance Stage 2 remap package for the Fiesta ST Mk7 or Mk7.5 is the perfect choice for those tuning enthusiasts looking to get the most out of their Fiesta ST MK7 stock turbo.
This remap package provides the maximum amount of power and torque that the stock turbo unit can handle, with around 250bhp expected with the correct hardware installed. You will struggle to get any further power enhancements without forking out the big money for a hybrid turbo upgrade, as seen with our VT330r Hybrid Turbo.
VUDU Performance prides itself on the remap software and tuning packages they put together. There's more to a VUDU Performance ECU remapping than a set of dyno figures. We focus on making the car more rewarding and, dare we say, fun to drive. With optimal results time after time, it's easy to see why this particular remap package is so popular.
Each remap package sold has seen our team spend hours upon hours of time spent through development and testing on the road and the track. This is to ensure not only peak performance gains but also the peace of mind the quality you are purchasing is only to the highest possible standards.
This process does not change with this Fiesta ST stage 2 package with our in-house research and development dyno hub providing accurate, reliable, and safe tuning to totally enhance the driving experience of your Ford Fiesta MK7 ST.
Fiesta ST Remap Stage 2 Figures:
| | | | |
| --- | --- | --- | --- |
| | Stock Figures | Stage 1 Package | Stage 2 Package |
| Power Figures | 182 BHP | 235 BHP | 245 BHP |
| Torque Figures | 177 ft/lb | 225 ft/lb | 235 ft/lb |
Dyno graph above shows Wheel Horse Power figures.
Please note all power figures shown are from Fiesta ST180 models running 99 RON octane fuel. The VUDU Performance software has been specifically calibrated for this greater quality of fuel. This is to allow you to get the best and safest performance out of the vehicle. Should you want to be running the car with a different fuel, please let a member of our team know before you have the remap flashed, this will allow us to calibrate the software to your chosen fuel.
If these figures aren't enough and you're looking at further performance gains, make sure you take a look at our Fiesta ST Mk7 Stage 3 Remap Package.
Dyno Tune vs Home Tuning Option:
As you will see from the dropdown menu, you have the choice of purchasing your stage 2 Fiesta ST package with the option of a dyno-tune or home tuning tool.
By selecting the dyno tune option, we will get you booked into our workshop to have the remap software flashed by one of our trained technicians. The price you pay with this option includes before and after dyno runs. This is so our team can go physically show you the power difference the software has made to the vehicle.
When selecting the home tune option, we will dispatch a VUDU Performance tuning tool to your home. This will allow you to flash your Ford Fiesta ST from the comfort of your own home via the OBD port, using a USB cable into the programmer. The programmer is specifically allocated and locked to your vehicle allowing you to flash back to standard if required. The tool can store up to five files which allow the user to flash between stock and any tune they have purchased.
The map-only option is a flash-and-dash alternative where we flash the software from our workshop facility without using the dyno.
Fiesta ST Stage 2 Requirements:
As you may know, when running stage 2 performance software, certain pieces of hardware are a requirement. If the additional hardware is going to go over any budget you have set, we recommend taking a look at the Fiesta ST Stage 1 Remap Package.
The hardware included in this tuning package has been specifically chosen by our Fiesta ST experts. We have tested a number of different intake systems, intercoolers, and downpipes but the hardware included in this package outperforms them all. There is absolutely nothing wrong with any different brands if you already have them installed on the car. However, you might not see the quoted figures in this stage 2 remap package.
By selecting the Add Supporting Hardware option from the drop-down menu, you will be adding the following pieces of hardware to your order:
VUDU Performance Stage 2+ Intercooler:
VUDU Performance is our go-to brand when it comes to selecting an aftermarket intercooler for our bespoke tuning packages. This Stage 2+ Intercooler in particular shows off some of the outstanding development results that the VUDU Performance brand brings to the Ford tuning market.
The tube and fin construction boasts an impressive 123% increase in internal flow volume, finished with a thermal coating to help with heat dissipation. A big benefit of this purchase is the fact that this intercooler will be perfectly fine to run stage 3 software on if you decide to make that jump in the future.
ITG Induction Kit:
When it comes to selecting an induction kit for your stage 2 build, look no further than the ITG Intake Kit. This is a system that has once again been hand-picked by our team of Fiesta ST tuning experts. A wide range of induction kits are available, but during testing, we found that this selection is the perfect choice for you. Like with the intercooler included in this package, this induction kit will be perfectly capable of running stage 3 remap software should that jump ever be made.
VUDU Performance Decat vs Cobra Sports Cat:
The final component of this stage 2 remap package is the exhaust system downpipe option. It's here where you have the choice of going down the decat or sports cat route.
By selecting the decat downpipe option, you will be adding one of our best-selling product lines in the shape of the VUDU Performance Decat Downpipe. This option provides the optimal power delivery from your stage 2 tuning build, removing the catalyst for higher airflow. Please note this option does not comply with UK emissions laws, so, therefore, would not pass an MOT.
The Cobra Sports Cat is very similar in their production and numbers. We've grown particularly fond of the Cobra Sport brand in recent times due to the premium construction quality and sound enhancements the brand brings. Their sports cat has an expertly designed catalyst that filters out the emissions while providing a high flow of air. Unlike the decat downpipe, however, the sports cat has a catalyst installed so you will be able to pass an MOT.
Should you decide to go down the decat route, you will be eligible for the VUDU Performance Pops & Bangs Overrun Addon, which can be purchased separately through our website.
Stage 2 Fiesta ST Software Features:
Need To Learn More?
For more information about our Fiesta ST180 Stage 2 Remap Package, make sure to please contact us via phone or email. Our team of Ford tuning experts will be able to guide you in the correct direction and turn the ST Mk7 into a supercar chasing monster.
If you have selected the fitting option, please get in touch to find a suitable booking date.