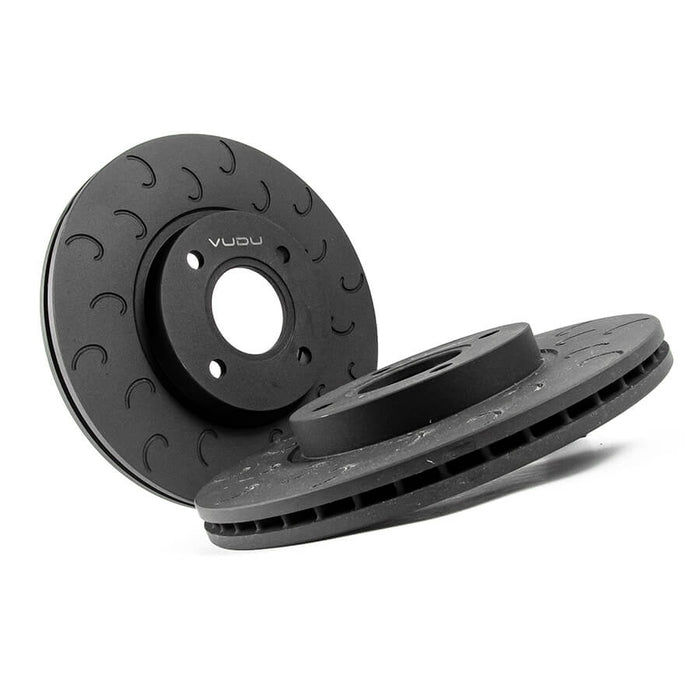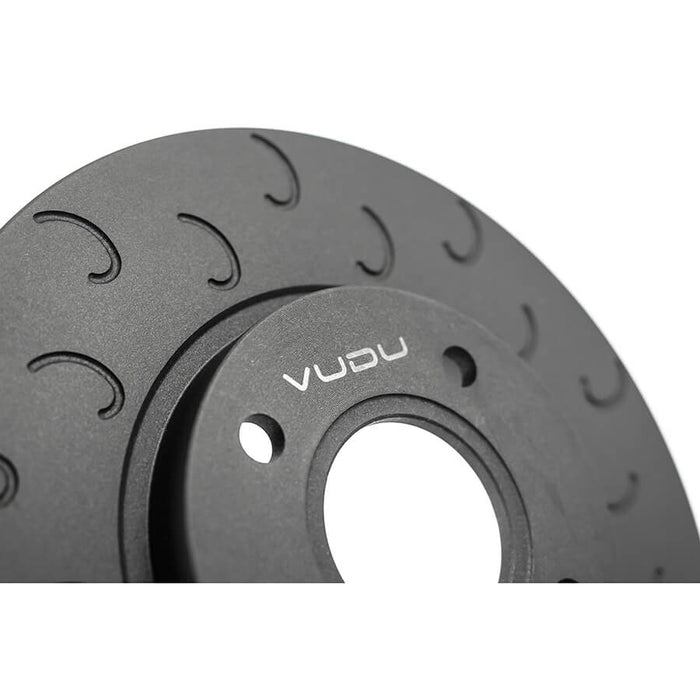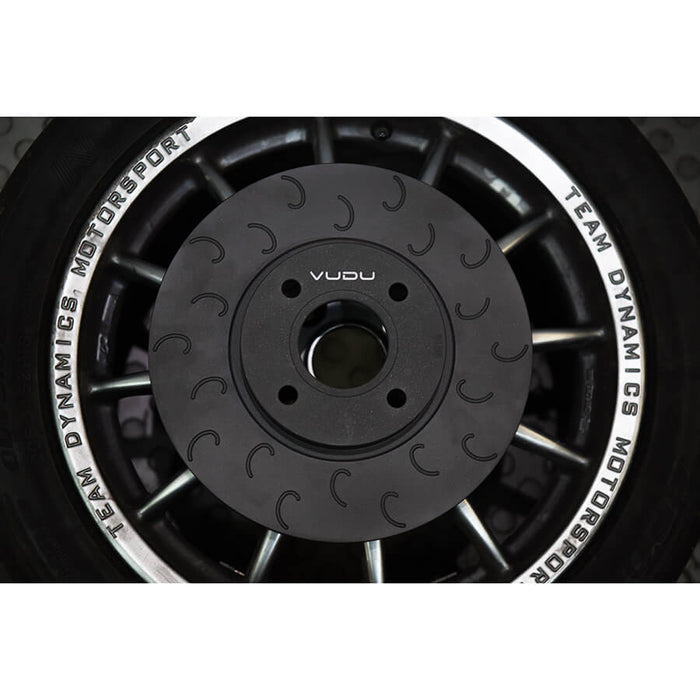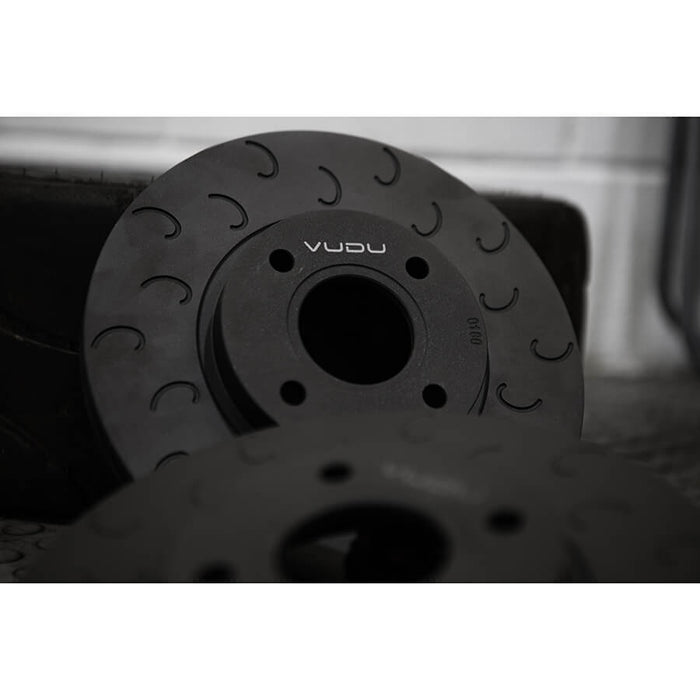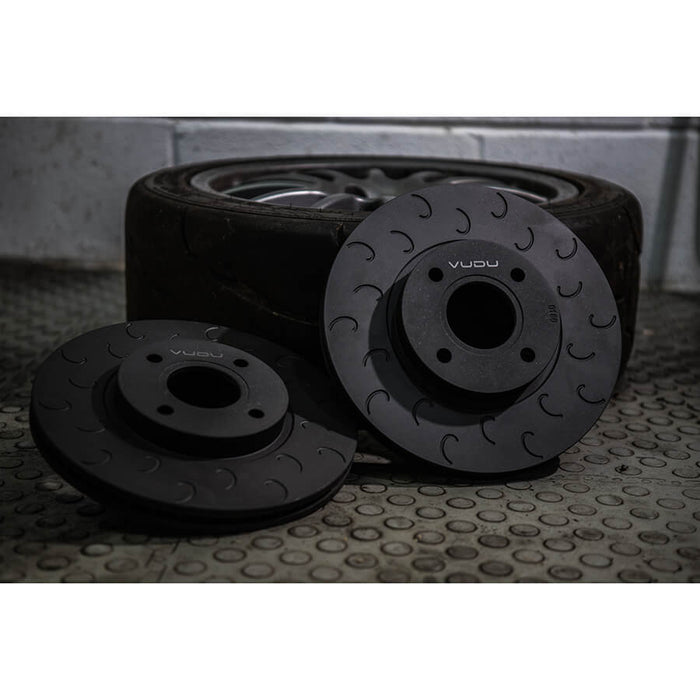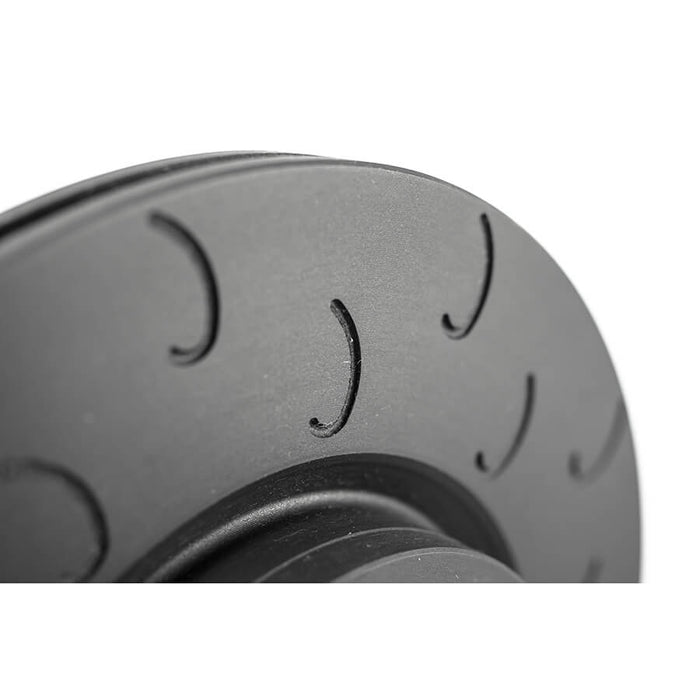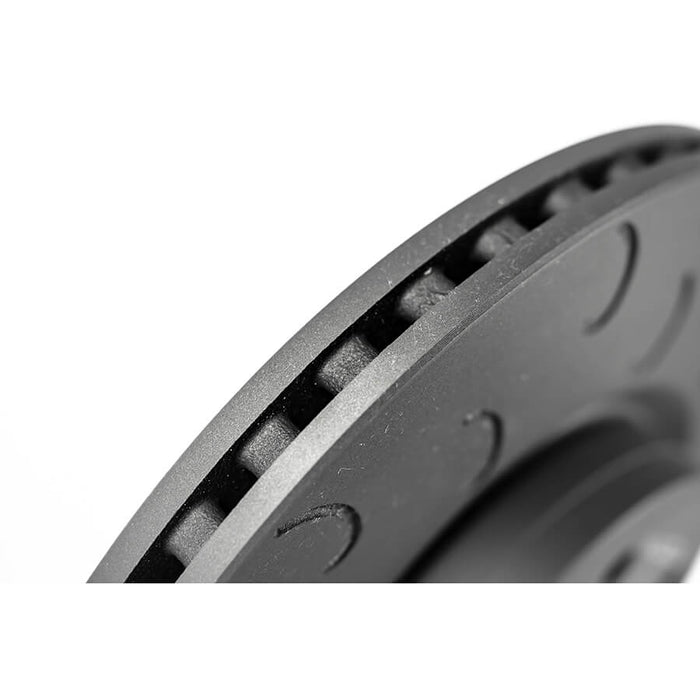 Ford Fiesta ST180 Front Brake Discs - VUDU Performance
Regular price £164.99 £140.24 inc. VAT £116.87 excl. VAT
VUDU Performance Front Brake Discs for the Ford Fiesta ST180.
**Option of both Front Discs and Rear Discs available in drop down menu above**
The VUDU Performance Front Brake Disk for the Ford Fiesta ST180 are the ultimate brake discs for performance driving. The VUDU Front Discs not only come grooved to help keep the braking system at a cooler temperature but also come finished in an eye-catching Cerakote which offers a much more stealth look to the car while being finished off with the VUDU branding.
VUDU Performance Brake Discs are a direct OE replacement that dissipates heat and allows gases to escape much more efficiently than your factory brake discs. This provides the driver with more positive feedback in Braking Performance. Moreover, the J-Hook design prevents the forming of service cracks and can, therefore, withstand harder driving and higher temperatures.
Key Features:
- Positive Feeback In Braking Performance.
- Anti-Corrosion Coating for Maximum Corrosion Resistance.
- Designed to Run up to 900°c.
- Provide Increased Durability and Longevity of the Product.
- Manufactured from G3500 Compound.
- Cerakote Black Finish.
Why not pair these Brake Discs with the upgraded, braided stainless steel brake lines, for optimum braking efficiency!
PART NO: VUDUBDF01
Require Fitting?
If you would like us to fit the VUDU Front Brake Discs for the Ford Fiesta ST180, then get in touch with a member of the team to arrange it for you. Our expert technicians will have no problem fitting it and will allow you to have peace of mind.
Contact us?
You can contact a member of our team using our Contact page.
Take a look
You might also like