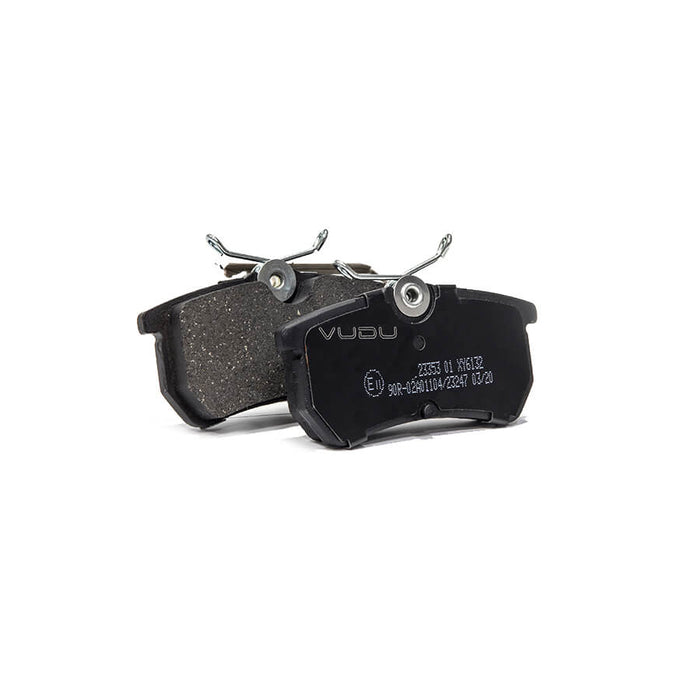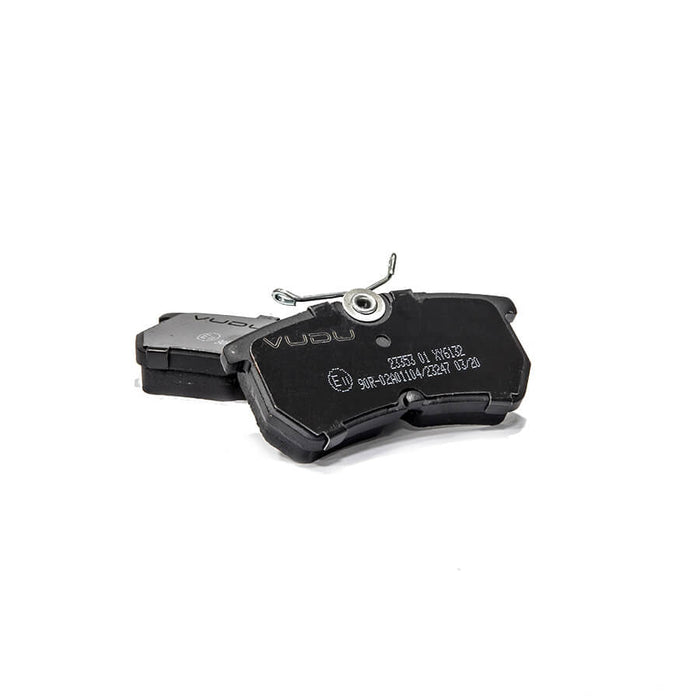 Ford Fiesta MK7 ST180 Brake Pads - VUDU Performance
£70.00 inc. VAT £58.33 excl. VAT
VUDU Performance Fiesta MK7 ST180 Upgraded Brake Pads.
**USING THE DROP-DOWN MENU ABOVE SELECT WHICH BRAKE PADS YOU WOULD LIKE.**
Enhance the braking efficiency of your Ford Fiesta ST180 with the VUDU Performance Upgraded Brake Pads offering fantastic braking without the costly expense of a big brake kit upgrade.
These brake pads are an excellent choice for Fast Road use only. Similar in design to the ferrodo ds2500 and ebc yellow stuff but without the noise. The innovative non-aggressive friction technology provides a more efficient and responsive braking feel at both cold and hot temperatures. These brake pads have been designed with a Chamfered edge friction that improves the responsiveness and creates the smooth braking feel you expect.
Give your fiesta st brakes that it deserves.
These Brake Pads are available as either individual front or rear sets or as a complete set. Why not pair these brake pads with the VUDU Performance Brake Discs for the ultimate in stopping power!
Key Features:
- None Aggressive Friction Technology.
- Efficient responsive braking from cold and hot temperatures.
- Chamfered edge for more responsive and smoother braking.
- Excellent wear, fade, and vibration-free characteristics.
VUDU Performance and VUDU Performance have been leading the market on performance Ford parts for a number of years developing amazing tuning hardware for the Fiesta ST market to compliment the VUDU software remap range
PART NO: VUDUBPF01

Contact us?
You can contact a member of our team using our Contact page where you can find email addresses for sales or updates on existing orders.

Take a look
You might also like