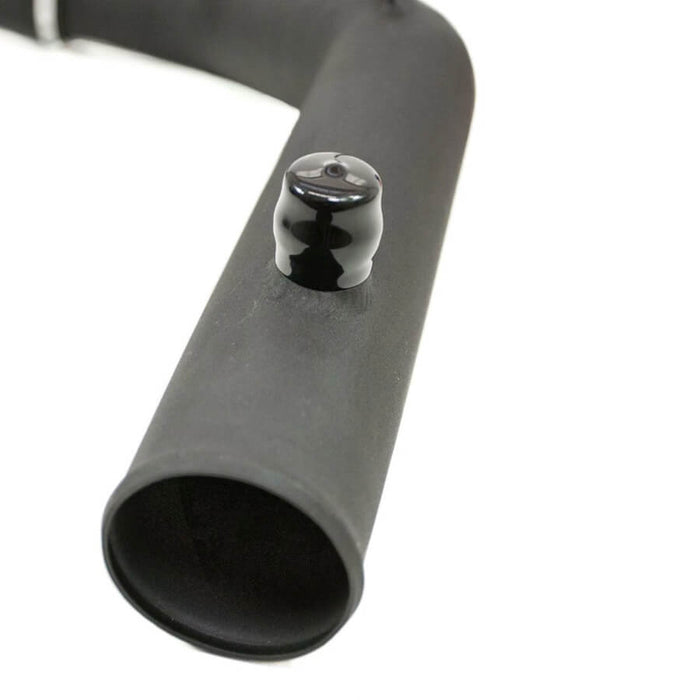 Ford Fiesta ST180 Turbo Intake Hard Pipe - Ramair
£146.09 inc. VAT £121.74 excl. VAT
Ramair Turbo Intake Hard Pipe for the Ford Fiesta ST180.
The Ramair Turbo Intake Hard Pipe has been designed to be a direct replacement for the plastic OEM intake pipe found in the Ford Fiesta ST MK7 models.
Constructed using high-quality, ultra-lightweight aluminium compared to its OEM counterpart which is made from plastic. When put under increased pressure, the OEM intake pipe is prone to cracking and splitting. With this in mind, Ramair has designed this Hard Pipe specifically to withstand an increased amount of pressure. This means you can tune your Fiesta ST without the worry of your intake pipe breaking. break.
The Intake Hard Pipe is highly-recommended if you're looking at upgrading your intake system on your Fiesta ST180 or if you want to increase the power of your Fiesta ST with one of our specialist remaps.
Key Features:
70mm Radius pipe.
Constructed using strong, lightweight aluminium.

Stainless Steel W2 hose clamps and silicone reducer to connect to the turbo inlet.

Straight fit, no cutting required.
If you require fitting of the Ramair Turbo Intake Hard Pipe to your Ford Fiesta ST180, one of our expert technicians can install it for you.
If you want to enquire about the Ramair Turbo Intake Hard Pipe or have any other questions get in touch with a member of the team using our Contact Page.
Take a look
You might also like