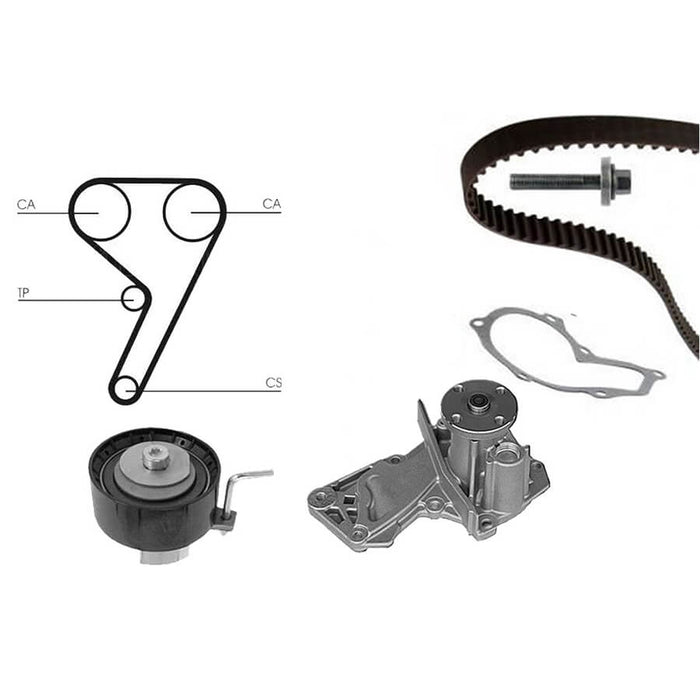 Ford Fiesta ST180 Water Pump and Timing Belt Kit - Ford OEM Part
£214.00 inc. VAT £178.33 excl. VAT
Ford Fiesta ST180 Water Pump and Timing Belt Kit Ford OEM Part.
This Water Pump and Timing Belt Kit for the Ford Fiesta ST180 is a genuine Ford OEM part that comes as standard in all stock ST180 models.
The Water Pump is an essential part of the car's engine. The water pump is what pumps the coolant around the hoses of your car, into the radiator and engine block, ensuring the car maintains optimum operating temperature. The water pump is driven using a cam-belt.
This kit includes:
- Cam Belt
- Automatic Cam Belt Tensioner
- New Pulley Bolt
- Ford OE Water Pump and Gasket
- New Bolts for Water Pump
Around 60,000 is when you should be looking to replace your water pump, by that point the water pump bearing has been worn down and will not be sending coolant around correctly potentially leading to engine malfunction.
Call or Email to discuss:
T: 01924 228042 | E: sales@vuduperformance.com
Take a look
You might also like