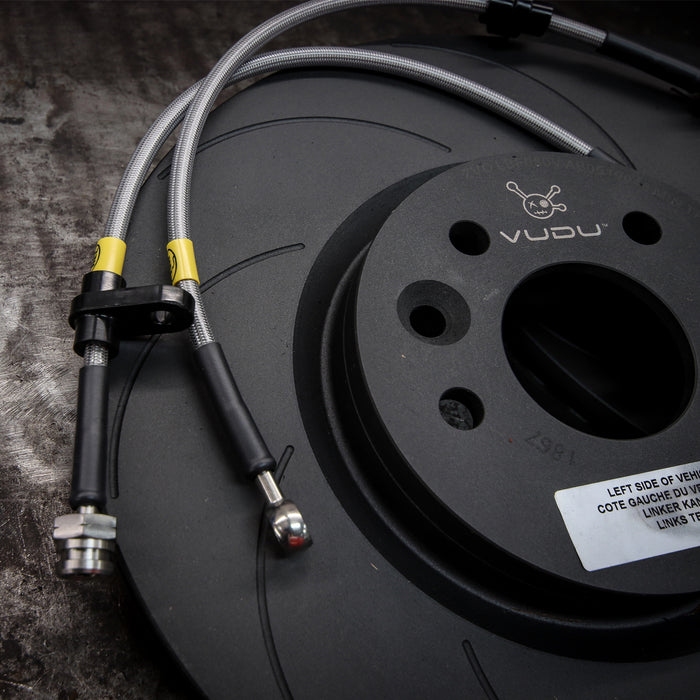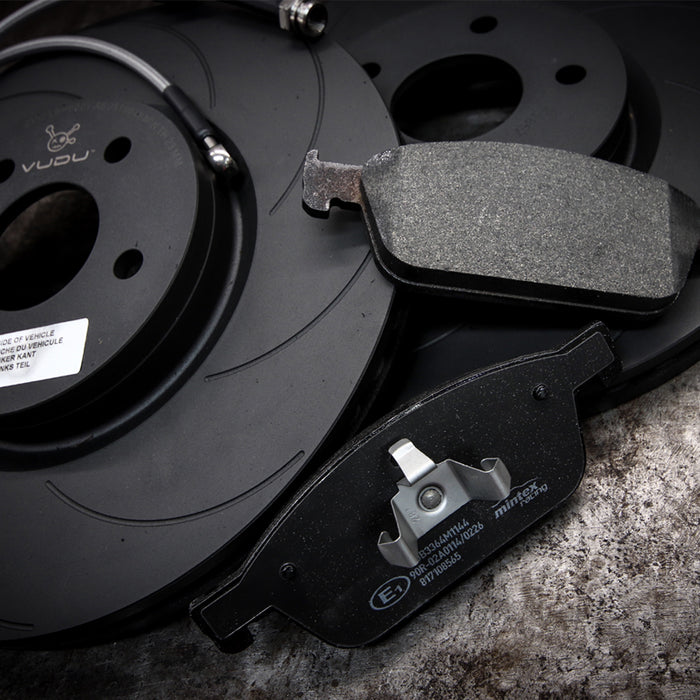 Ford Focus ST Mk3 Big Brake Kit - VUDU Performance
Regular price £399.00 £339.16 inc. VAT £282.63 excl. VAT
Focus ST Mk3 Front Brake Package From VUDU Performance
The VUDU Performance Mk3 Focus ST Brake upgrade kit is the ultimate braking upgrade package currently available for the Mk3 Ford Focus ST (2012-2018).
The VUDU Brake upgrade package covers 3 of your most important braking components to ensure that your car can perform to its potential across the board to compliment and support any additional power upgrades you might have added to your Ford Focus Mk3 ST.
The Package consists of the following 3 items;
- VUDU Performance Front Brake Discs
- VUDU Performance Brake Lines (Full Kit - Front & Rear)
- VUDU Performance Front Brake Pads
The VUDU Front Discs not only come grooved to help keep the braking system at a cooler temperature but also come finished in an eye-catching Cerakote which offers a much more stealth look to the car while being finished off with the VUDU branding.
Please note this is a Front Brake Package, however you will receive both front and rear brake lines.
Please contact a member of the team at VUDU Performance for any additional information you require regarding this big brake kit.
Take a look
You might also like