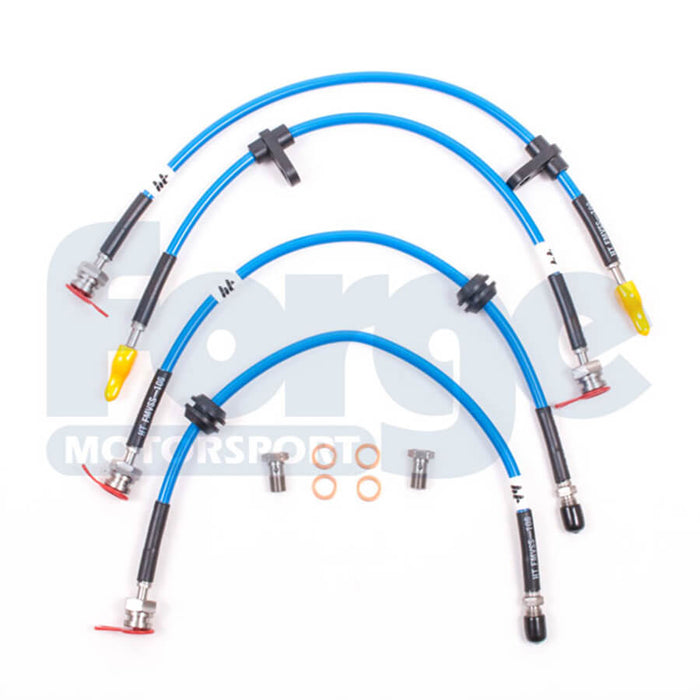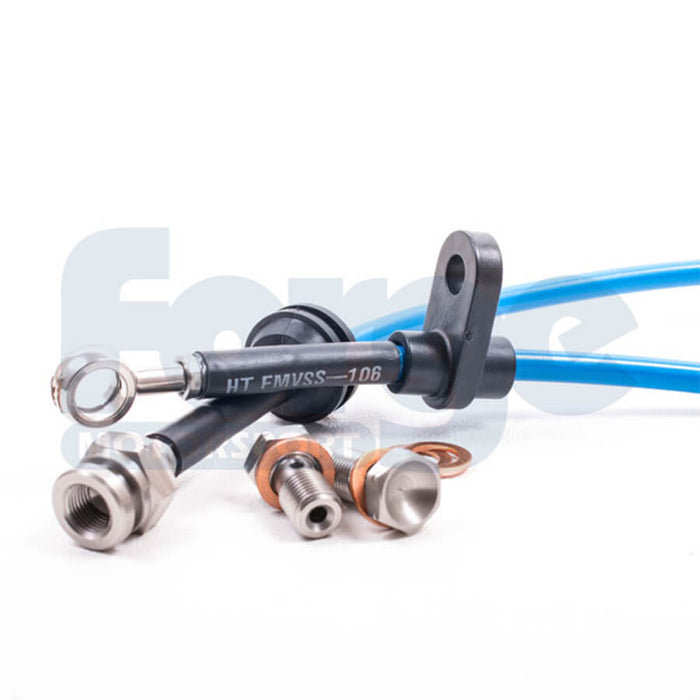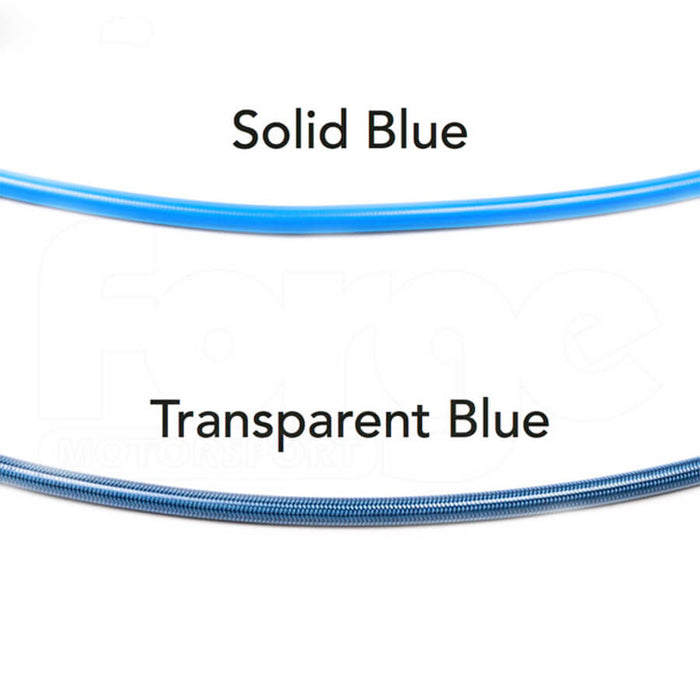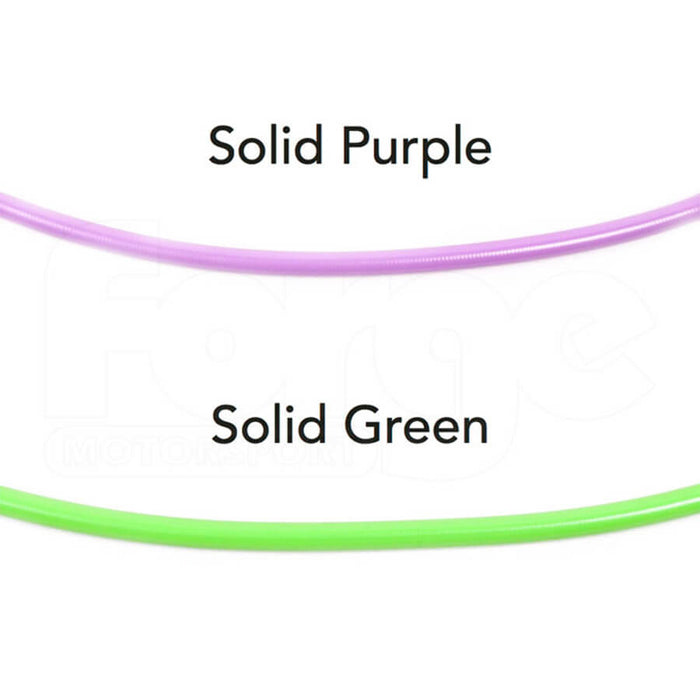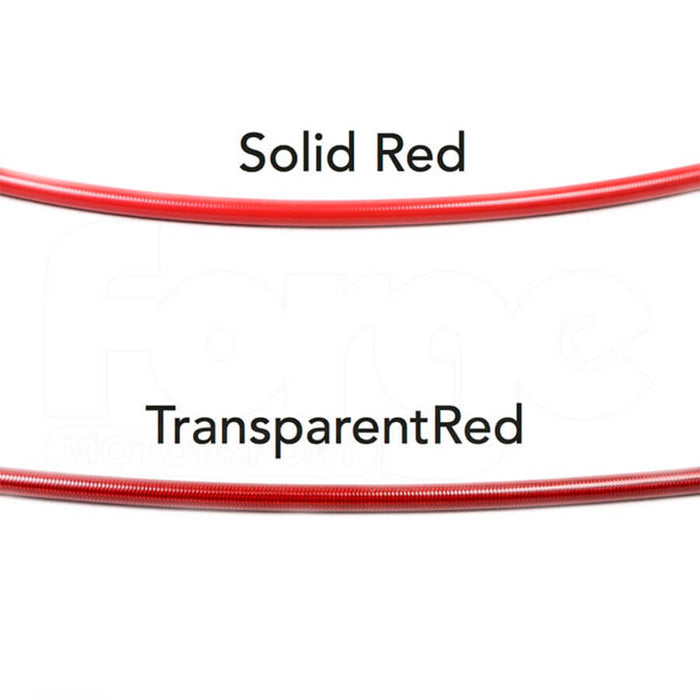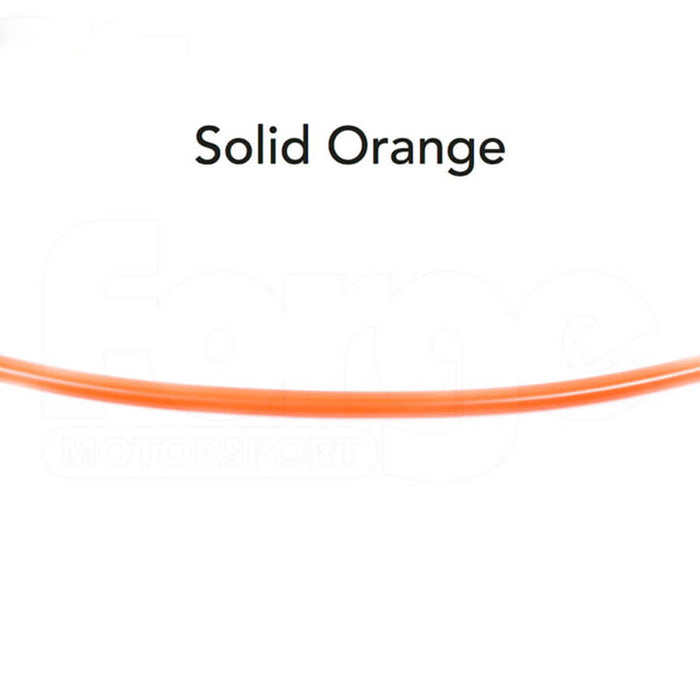 Forge Motorsport Braided Brake Lines - Ford Focus RS Mk3
£85.20 inc. VAT £71.00 excl. VAT
Forge Motorsport Braided Brake Lines for the Ford Focus RS Mk3
Enhance the braking performance on your Mk3 Ford Focus RS with these Braided Brake Lines from Forge Motorsport!
The Forge Motorsport Braided Brake Lines provides your Mk3 Ford Focus RS model with a high quality braking system, capable of enhancing your whole RS driving experience. Hand finished with Teflon-lined braided stainless steel bodies and custom machined stainless fittings, the brake lines not only provide a healthy visual aspect but they also provide necessary protection against any water or debris on the roads.
With up to 12 colour options available, please select the colour you require from the drop down list along with the caliper size that is required.
Colours Available:
Solid Black
Carbon / Transparent Black
Solid Blue
Transparent Blue
Solid Red
Transparent Red
Solid Purple
Solid Green
Clear / Plain Transparent
Solid Yellow
Solid Orange
Forge Motorsport Part No: FMFOR4480D
Please contact a member of our team at VUDU Performance for further details regarding the Forge Motorsport Braided Brake Lines for the Mk3 Ford Focus RS.
Require A Fitting?
Give the office a call to get booked in for the Forge Motorsport Braided Brake Lines fitting to your Ford Focus RS Mk3.
Call or Email to discuss:
T: 01924 228042 | E: sales@vuduperformance.com
Take a look
You might also like