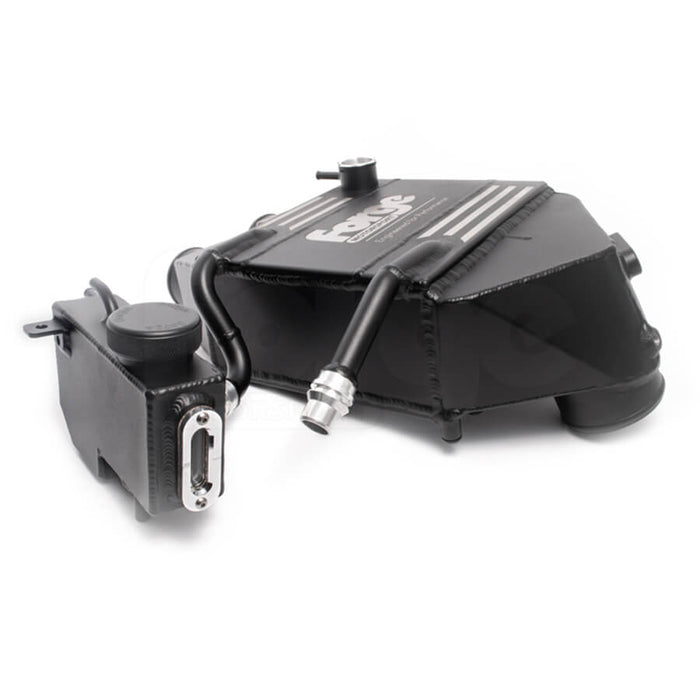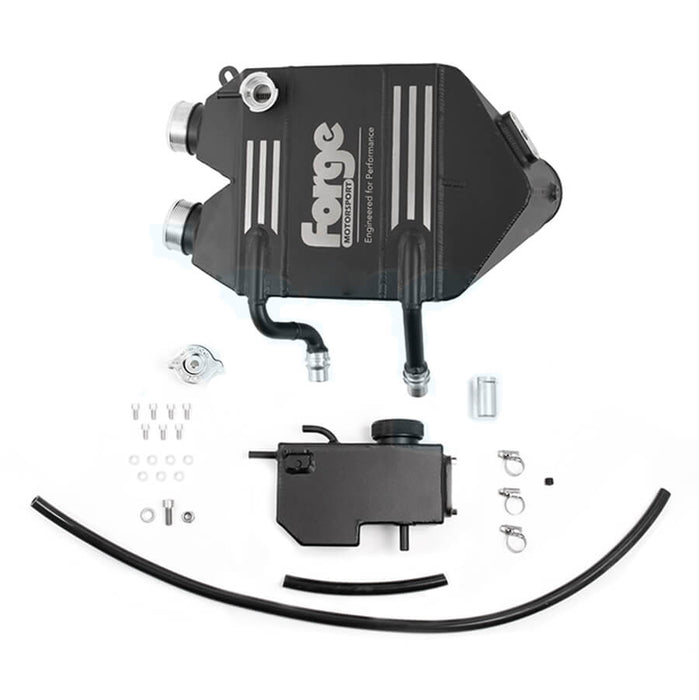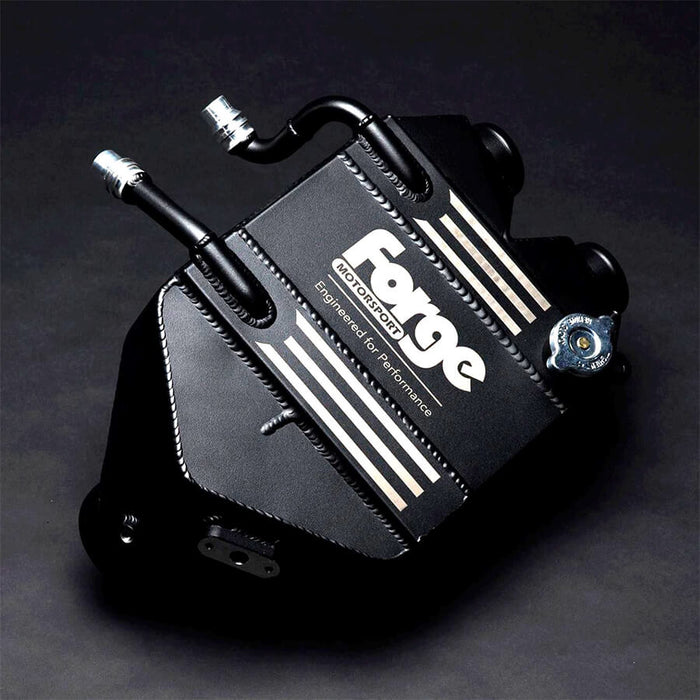 Forge Motorsport Chargecooler - BMW M3/M4
£2,003.77 inc. VAT £1,669.81 excl. VAT
Forge Motorsport Chargecooler for the BMW M3 and M4
Forge Motorsport are the BMW tuning experts, providing a wide range of performance enhancing tuning parts for a range of BMW models!
This BMW M3/M4 Chargecooler has been designed and manufactured in house by Forge Motorsport themselves to guarantee you the usual high standard that Forge Motorsport strive to possess throughout their BMW tuning parts.
The all aluminium construction with fabricated high precision laser cut sheet material not only provides strength and durability characteristics to your BMW M3 or M4 but it also helps to overcome any previous issues you may have had with the plastic end tank on the stock model. The filler cap located at the very top of the Forge Chargecooler prevents any air pockets which in turn maximizes the heat rejection of the coolant to provide consistent and cool results throughout.
Following months of trial and error, rigorously testing a range of different core constructions, Forge Motorsport eventually settled with the bar and plate core as it produced the greatest results during the testing phase of the development. As a result of this, the Forge Motorsport engineering team constructed a quadruple pass design which allowed the water to flow through far easier which therefore improved the cooling efficiency beyond similar cooling products on the BMW tuning market.
Key Features:
71% increase in volume and over 42% of frontal area.
Consistent dyno runs showed an increase in power of up to 20BHP.
The Chargecooler is carefully inspected and pressure tested to 4Bar.
1/8 NPT port ready for water/methanol injection.
What's Included?
1x Chargecooler unit
1x Expansion tank with sight glass
1x Expansion tank cap
1x Small radiator cap
1x Billet radiator cap cover
1x Billet blanking cap
1x 1/8 NPT Grub screw
7x M6x12mm Allen cap bolts
7x 6mm washers
1x M8x20mm Allen cap bolt
1x 8mm washer
1x M8 Nyloc nut
3x 8-16mm Hose clamps
1 x 8mm ID Vacuum hose x 170mm
1x 8mm ID Vacuum hose x 750mm
Compatible BMW Models:
See the Forge Motorsport difference for yourself in the YouTube clip below:
Please contact VUDU Performance for any additional information you require regarding this BMW M3/M4 Chargecooler from Forge Motorsport.
Require a Fitting?
We highly recommend that this product is fitted by an experienced technician due to the technical expertise required for such a tricky job. Our dedicated team of technicians will have no problem fitting the Forge Chargecooler to your BMW model if you so require. Please select the fitting option and give us a call to book in for a fitting.
We can also test the maximum output of your BMW with our very own HUB dyno located at our state of the art workshop facility in West Yorkshire. Let the team at VUDU Performance know if you would like to add a dyno run to your order!
Call or Email to discuss:
T: 01924 228042 | E: sales@vuduperformance.com
Take a look
You might also like