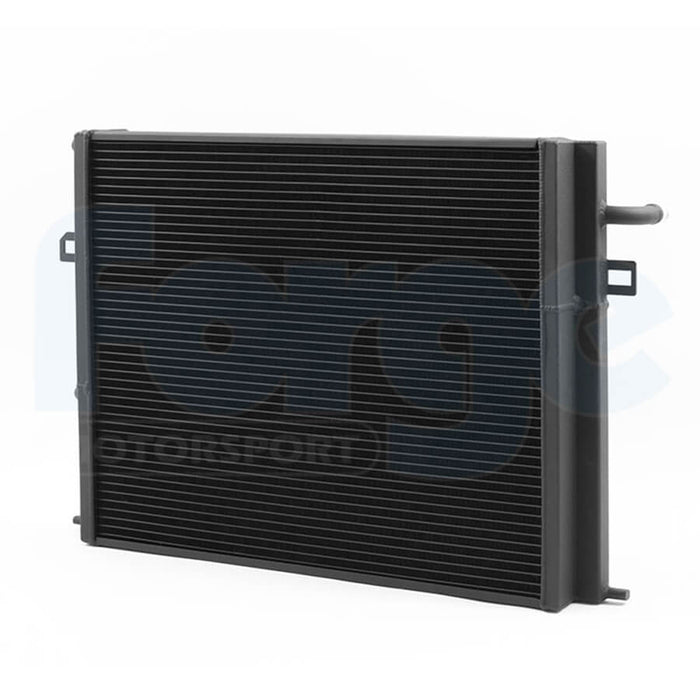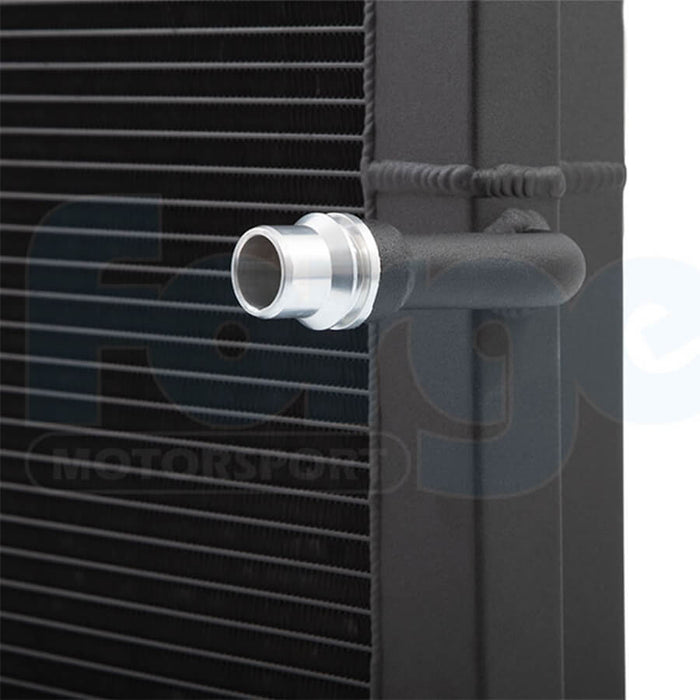 Forge Motorsport Chargecooler Radiator - BMW B58 M140i / M240i
£919.01 inc. VAT £765.84 excl. VAT
Forge Motorsport Chargecooler Radiator for the BMW B58 M140i, M240i, 340i and 440i Models!
The Forge Motorsport Chargecooler Radiator is the first auxiliary cooling system available on the BMW tuning market for the B48 and B58 engines.
Preventing the unnecessary risk of inadequately cooled engine efficiency and power loss often found on remapped BMW B58 engined M140i and M240i models running increased amounts of power, the Forge Motorsport Chargecooler Radiator is yet another superb addition to the high quality Forge Motorsport range at VUDU Performance.
Forge Motorsport Chargecooler Radiator Dimensions:
530mm x 471mm x 68mm
The Forge Motorsport Chargecooler Radiator features a unique triple pass water flow to ensure the whole core is utilised for maximum cooling efficiency, Forge Motorsport saw inlet temperatures reduced by 20°C during tests on their own dyno.
Forge Motorsport have gone through hours and hours of intense road and dyno testing to ensure the Chargecooler Radiator is only to the signature high standard you come to expect from an aftermarket Forge Motorsport performance part. No less than three different style water cores with different fin patch configurations were implemented to find the greatest possible frontal water cooling solution for the BMW B58 engine.
Chargecooler Radiator finished in an anti-corrosion black powder coat.
Applications:
BMW 1 Series - F20/F21 LCI from 09/2015 onwards - (120i, 125i, M140i)
BMW 2 Series - F22/F23 LCI from 09/2016 onwards - (220i, 230i, M240i)
BMW 3 Series - F30/F31/F34/F35 LCI from 09/2014 onwards - (320i, 330i, 340i)
BMW 4 Series - F32/F33/F36 LCI from 05/2016 onwards - (420i, 430i, 440i)
Require A Fitting?
Please contact a member of the team at VUDU Performance for further details on fitting the Forge Motorsport Chargecooler Radiator to your BMW B58 M140i or M240i model. Our team of highly skilled technicians will have no problem with the fitting having worked on a large variety of BMW models in recent years.
Call or Email to discuss:
T: 01924 228042 | E: sales@vuduperformance.com
Take a look
You might also like