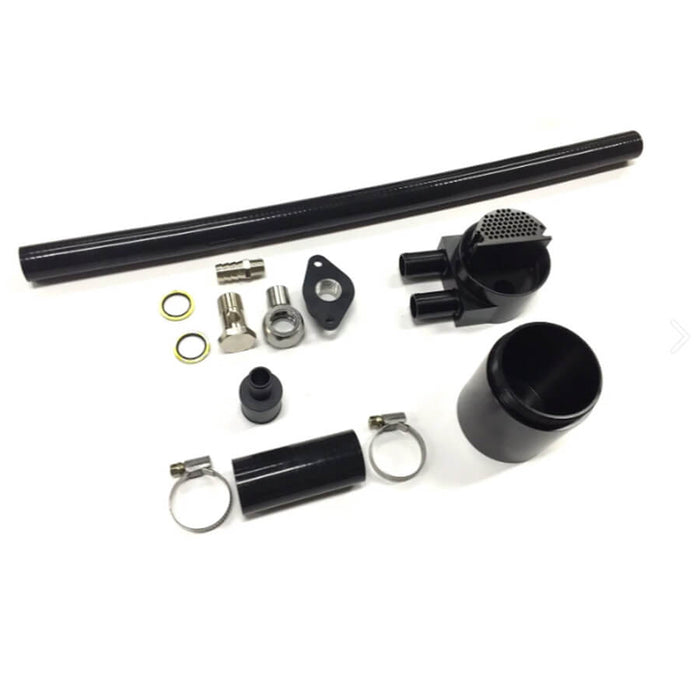 FTP Motorsport Oil Catch Can - BMW M2 N55
£237.36 inc. VAT £197.80 excl. VAT
FTP Motorsport Oil Catch Can for the BMW M2 N55
The Oil Catch Can from FTP Motorsport provides your BMW M2 with an essential upgrade, designed to collect the oil passing through the system.
Oil catch cans are a simple yet effective device that can greatly benefit direct-injected engines by preventing oil and any other contaminants from causing buildup inside your engine's intake manifold.
Key Features of the FTP Motorsport Oil Catch Can:
Increases Air Intake Efficiency
Promotes Engine Longevity
Non-Clogging Air
No Restriction Design
Large Intake System
Stealth Mounting
Black Lightweight Aluminium
Require Further Information?
Please contact our team of BMW tuning experts at VUDU Performance for any additional information you require regarding the FTP Motorsport Oil Catch Can for the BMW M2 N55 engine.
Call or Email to discuss:
T: 01924 228042 | E: sales@vuduperformance.com
Take a look
You might also like