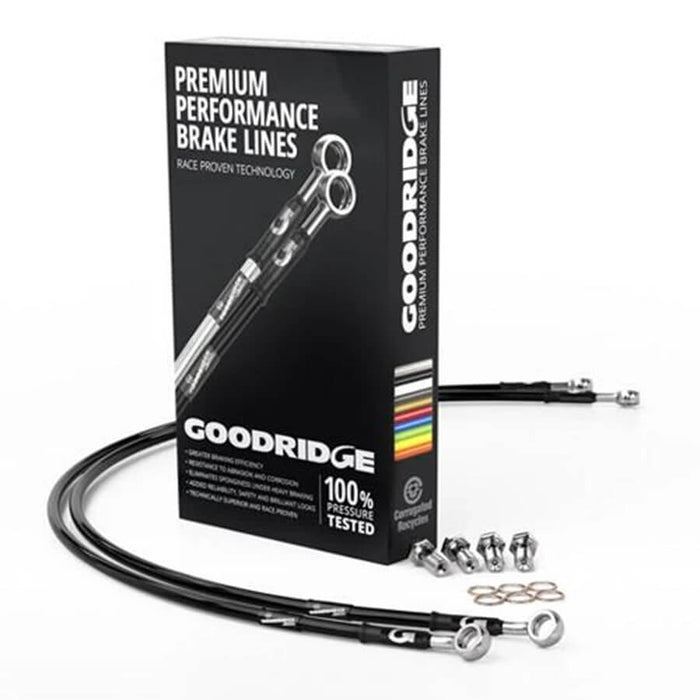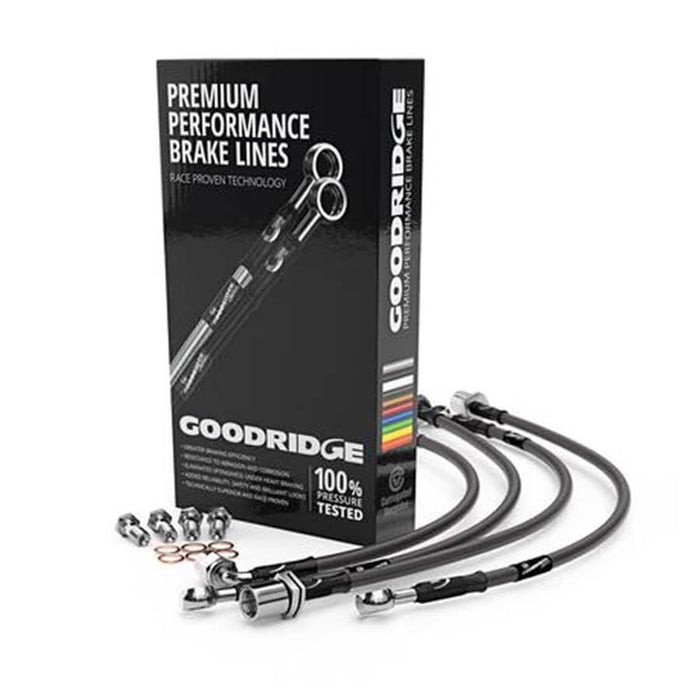 Goodridge Brake Hose Kit - BMW 1 Series F20 All Variants 2010-
£101.98 inc. VAT £84.98 excl. VAT
Goodridge Brake Hose Kit For The BMW 1 Series F20 2010- Models
Goodridge Brake Hose Kits are renowned for their ultimate braking performance, providing your BMW M135i or M140i model with a stainless steel set of high performance brake hoses that you can rely on. Up at the very top of the performance braking market, the Goodridge Brake Hoses are unmatched for reputation by removing the spongy feel of the standard brake hoses, the Goodridge Brake Hose Kit provides an increase in braking efficiency even under the most strenuous of conditions.

The BMW 1 Series Goodridge Brake Hose are bespoke to you, please allow 5-7 working days for delivery while Goodridge manufacture and test the brake hose kit is to the signature high standards that the brand take great pride in.

Key Features:
All Hose Ends Covered By Black 'G' Heatshrink
Eliminates Spongey Feel
Greater Braking Efficiency
Superior Resistance To Abrasion And Corrosion
100% TUV, DOT, ADR and ISO Approved
Require a Fitting?
Please contact a member of the team at VUDU Performance to discuss fitting the Goodridge Brake Hose Kit to your M135i or M140i model. Our workshop team have years of experience working on a range of 1 series models so will therefore have no problems with the fitting.
Call or Email to discuss:
Tel: 01924 228042 | Email: sales@vuduperformance.com
Take a look
You might also like