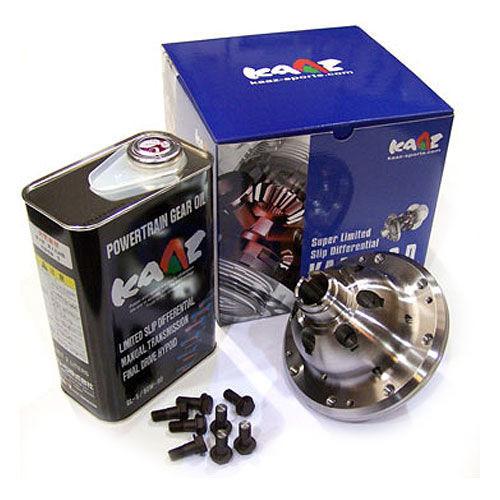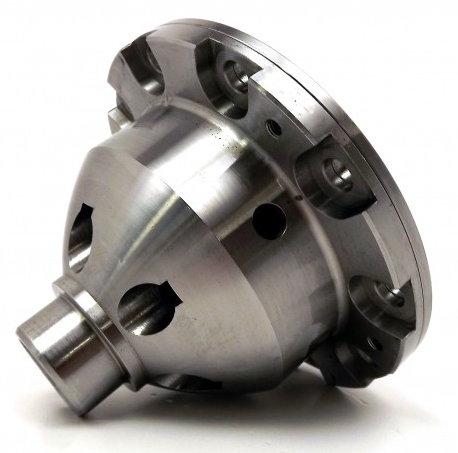 Kaaz Differential - Ford Fiesta ST180
£987.43 inc. VAT £822.86 excl. VAT
Kaaz Differential for a Ford Fiesta ST180
The Kaaz Differential is supplied from the Kaaz Corporation specifically designed for racing and street performance enhancements in Japan. Often fitted in many top racing team cars, the Kaaz Differential is considered the number one choice differential by beginners and professionals.
The Kaaz Differential Difference:
Driving enthusiasts often assume that limited slip differentials are the more or less the same item for a number of different manufacturers. The Kaaz Differential however uses a clutch type differential which offers road racing drivers a faster lock up with more predictability.
On Torque Biasing units like the Quaife LSD, when one wheel lifts, there comes a reaction as the differential now carries an open differential character due to power only being transferred to one wheel. When the lifted wheel makes contact there is a time frame in which progressive build-up is needed in order to transfer full power. This problem can cause a huge downfall when used in road or rally racing when the car is more likely to be subject to wheel lift.
Learn more about the Kaaz Differential below:
Require a Fitting?
Please contact VUDU Performance for further details on fitting the Kaaz Differential on your Ford Fiesta ST180 at our workshop in Normanton.
Call or Email to Discuss:
T: 01924 228042 | E: sales@vuduperformance.com
Take a look
You might also like