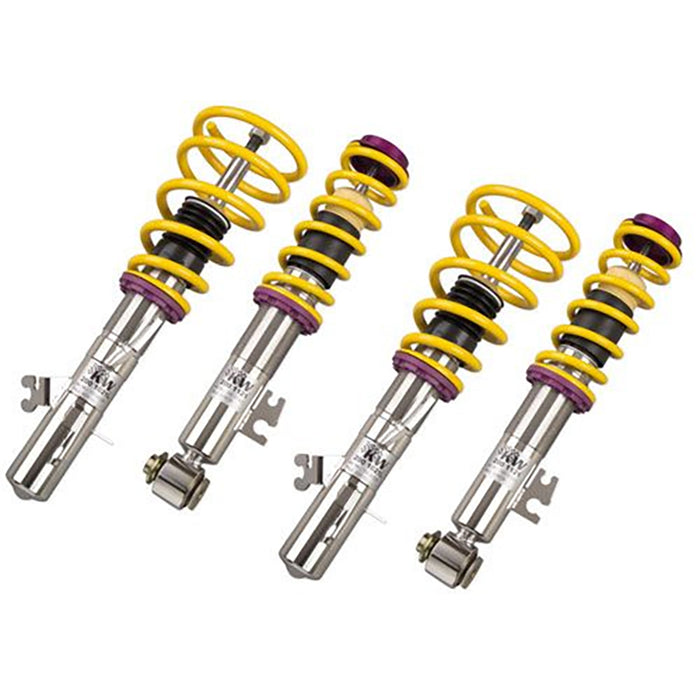 KW Suspension Coilover Variant 3 Coilover Kit - Ford Fiesta ST180
£1,778.00 inc. VAT £1,481.67 excl. VAT
Fiesta ST 1.6T KW Coilover Variant 3 inox.
These coilovers will increase the handling of your fiesta by stiffening up the ride, reducing body roll during cornering.
The ride height can be set to the optimal height for either track / road use, some users may also want this adjustability for aesthetic reasons. they are simply adjusted using a thread.
The Variant 3 coilovers from KW also come with rebound and compression damping. this allows you to get them set up to your preference for either track or road to maximise grip and make the car handle how you like.
Front 5-30mm lower
Rear 10-35mm lower
Take a look
You might also like