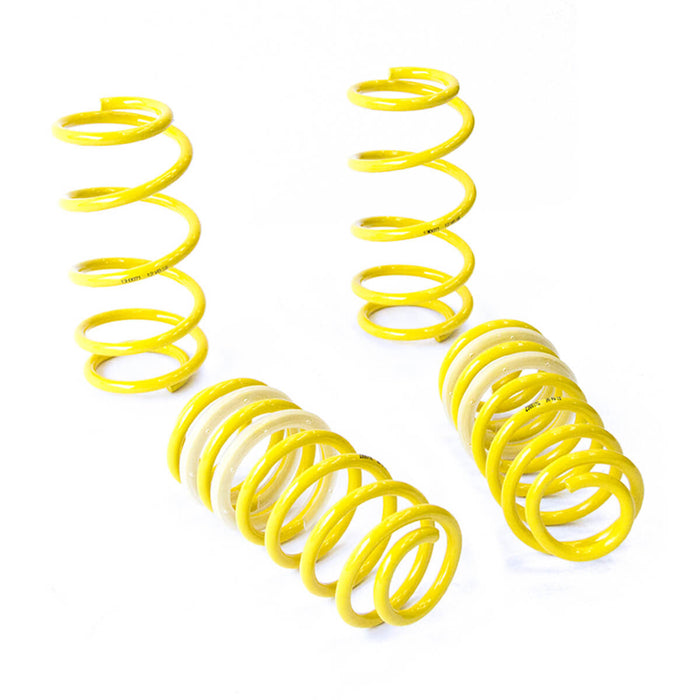 KW Suspension ST Lowering Springs - Ford Fiesta ST Mk8
£180.00 inc. VAT £150.00 excl. VAT
KW Suspension ST Lowering Springs for the Ford Fiesta Mk8 ST200
Here we have the ST Lowering Springs designed for the Ford Fiesta ST Mk8 from KW Suspensions.
KW Suspensions proudly boast one of the largest selections of Sports Lowering Springs on the tuning market. Their Sports Springs will not only vastly enhance your Ford Fiesta ST Mk8 driving experience, but they will also improve on the overall looks of the vehicle, this can't be said for other providers of Sports Lowering Springs.
Manufactured in Chrome Silicon Steel, the ST Sport Lowering Springs feature an epoxy coating finish for added quality, this prevents damage from a variety of weather conditions all year round.
The ST Suspension Lowering Springs lowers the centre of gravity of your vehicle to provide superior driving dynamics and handling. Lowering an average of around 20mm on the front axles and 15mm on the rear axles of the Ford Fiesta ST Mk8, however this can vary depending on the age of the vehicle.
Learn more about the ST Lowering Springs in the YouTube clip below:
KW Suspension Part Number: 28230071
Require a Fitting?
VUDU Performance have a team of trained technicians on hand to deal with any fittings that you require. Please contact the team to discuss fitting the KW Suspension ST Lowering Springs on to your Ford Fiesta ST Mk8.
Call or Email to discuss:
Tel: 01924 228042 | Email: sales@vuduperformance.com
Take a look
You might also like