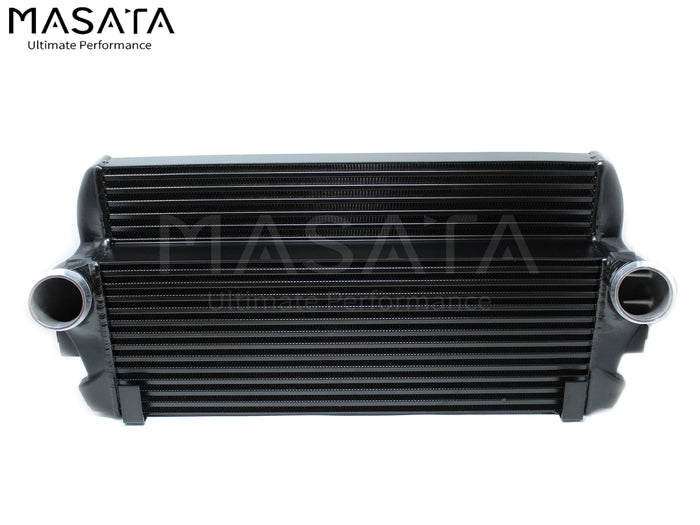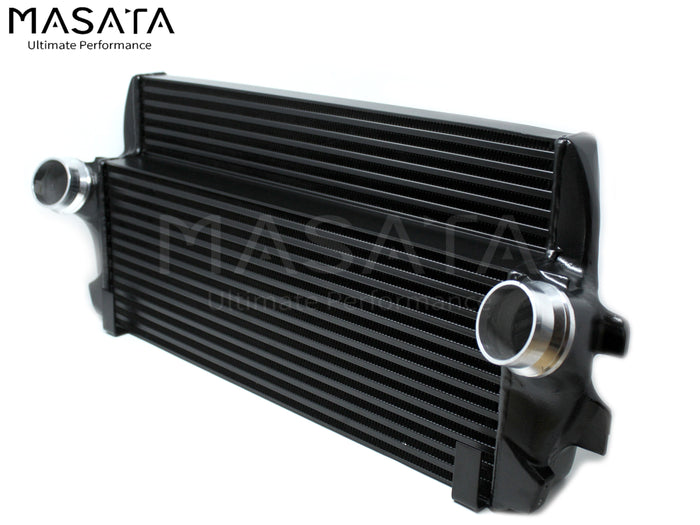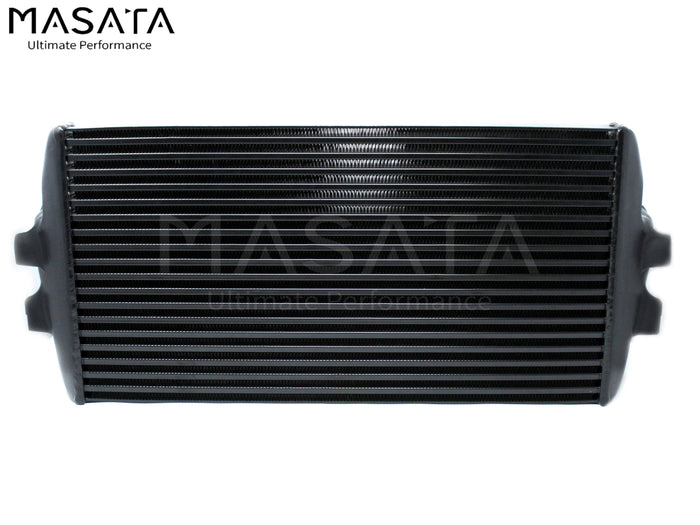 Masata BMW F01 F07 F10 F12 5/6/7 Series HD Performance Intercooler (535i, 530d, 535d & 640d)
£498.00 inc. VAT £415.00 excl. VAT
Description
This Performance Intercooler provides larger frontal area and more volume compared to the original intercooler. Our engineers have increased the intercooler core size and efficiency, as well as improved the end tank design to remove OEM bottlenecks, resulting in increased flow rating and charge cooling properties.

This intercooler is the best choice when it comes to performance gains and low intake temperatures. Less pressure drop than the OEM Intercooler.


Compatibility Check
To ensure the part(s) you have ordered fits your vehicle, we run a compatibility check prior to dispatch. We can do this either using your registration number(UK) or the last 7 digits of your VIN. Simply enter your car details prior to checkout.

Compatibility
BMW F07/F10/F11 535i 2010+
BMW F10/F11 518d 2013+
BMW F07/F10/F11 520d 2010+
BMW F10/F11 525d 2010+
BMW F07/F10/F11 530d 2010+
BMW F07/F10/F11 535d 2010+
BMW F06/F12/F13 640d 2011+
BMW F01 740i 2008+

Warranty
Masata Lifetime Warranty
Manufactured by
Masata
Part Number

MST0097
Take a look
You might also like