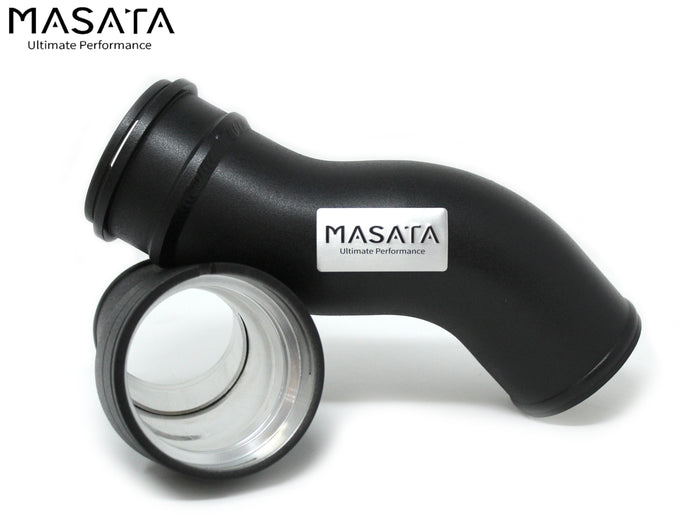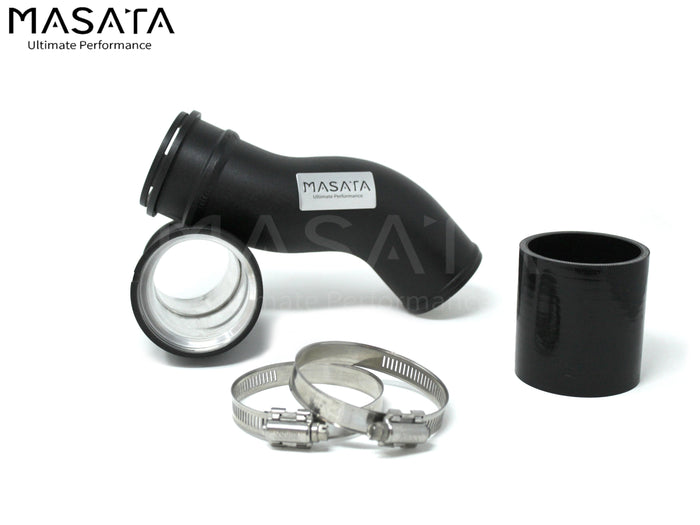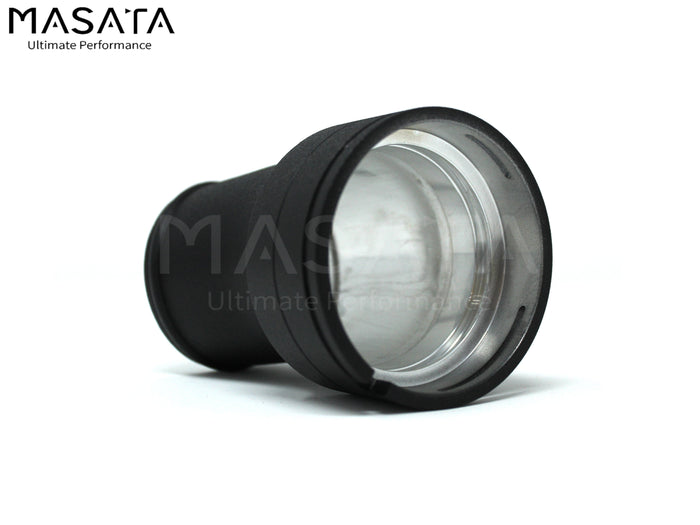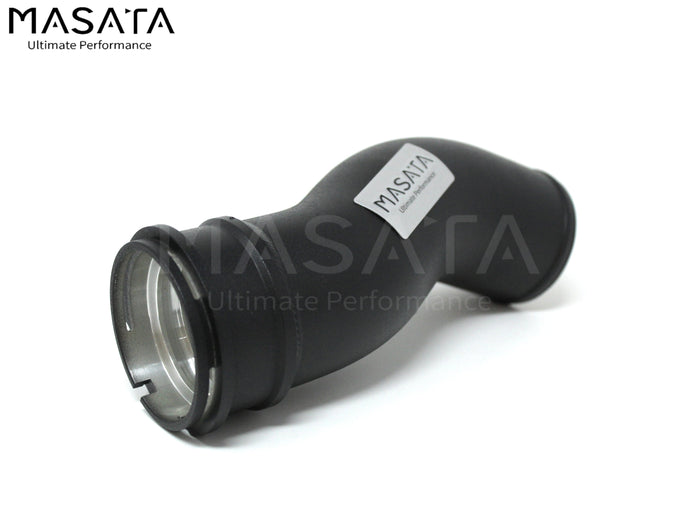 Masata BMW N55 F10 F12 Aluminium Turbo to Intercooler Pipe (535i & 640i)
£180.00 inc. VAT £150.00 excl. VAT
Description
Have you experienced a blown factory pipe or simply looking to upgrade? The OEM turbo to intercooler pipe manufactured from plastic are not built to withstand the extra boost for faster acceleration, and thus will crack especially when the car is tuned. But don't let this limit your riding experience! The turbo to intercooler pipe upgrade for the BMW N55 F06/F07/F10/F11/F12/F13 535i/640i is designed from a lightweight, durable aluminium body to ensure long-term performance, a more responsive throttle and further reduces turbo lag. This replacement is also beneficial for those who simply want to ensure the long-term health of their machine, and cars with high mileage are especially at risk of the factory pipe cracking from wear and tear.
This kit contains all the necessary parts to upgrade your turbo to intercooler pipe and comes with a CNC machined flange which provides OEM compatibility thus no additional modifications are needed for the upgrade. Avoid blow-out and have peace of mind with the purchase of this Aluminium Turbo to Intercooler Pipe.
Features
CNC machined flange
Coated in Black
Aircraft grade aluminium
OEM mounting system
Includes all the necessary hardware for installation
Masata Lifetime Warranty
Compatibility
BMW 5 Series

F07 535i

Gran Turismo N55 Engine (2008-2013)

BMW 5 Series F10 535i Saloon N55 Engine (2008-2013)

BMW 5 Series F11 535i Estate N55 Engine (2008-2013)

BMW 6 Series

F06 640i Sedan

N55 Engine (2011-2015)

BMW 6 Series

F12

640i

Convertible

N55 Engine (2011-2015)

BMW 6 Series

F13

640i

Coupe

N55 Engine (2011-2015)
Compatibility Check
To ensure the part(s) you have ordered fits your vehicle, we run a compatibility check prior to dispatch. We can do this either using your registration number(UK) or the last 7 digits of your VIN. Simply enter your car details prior to checkout.
Warranty
Masata Lifetime Warranty
Manufactured by
Masata
Part Number
MST0032
Take a look
You might also like